'The Bold and the Beautiful' Speculation: Steffy and Finn Call it Quits Thanks to Sheila
The latest The Bold and the Beautiful speculation suggests there's trouble in paradise for Steffy and Finn. And that's thanks in no small part to Sheila and her trouble-making ways. When Sheila dropped the maternity bombshell at their wedding, everything was left up in the air. Now the question of whether Steffy can let bygones be bygones remains — as does whether Sheila can behave herself.
[Spoiler alert: Potential spoilers for upcoming episodes of The Bold and the Beautiful are up ahead.]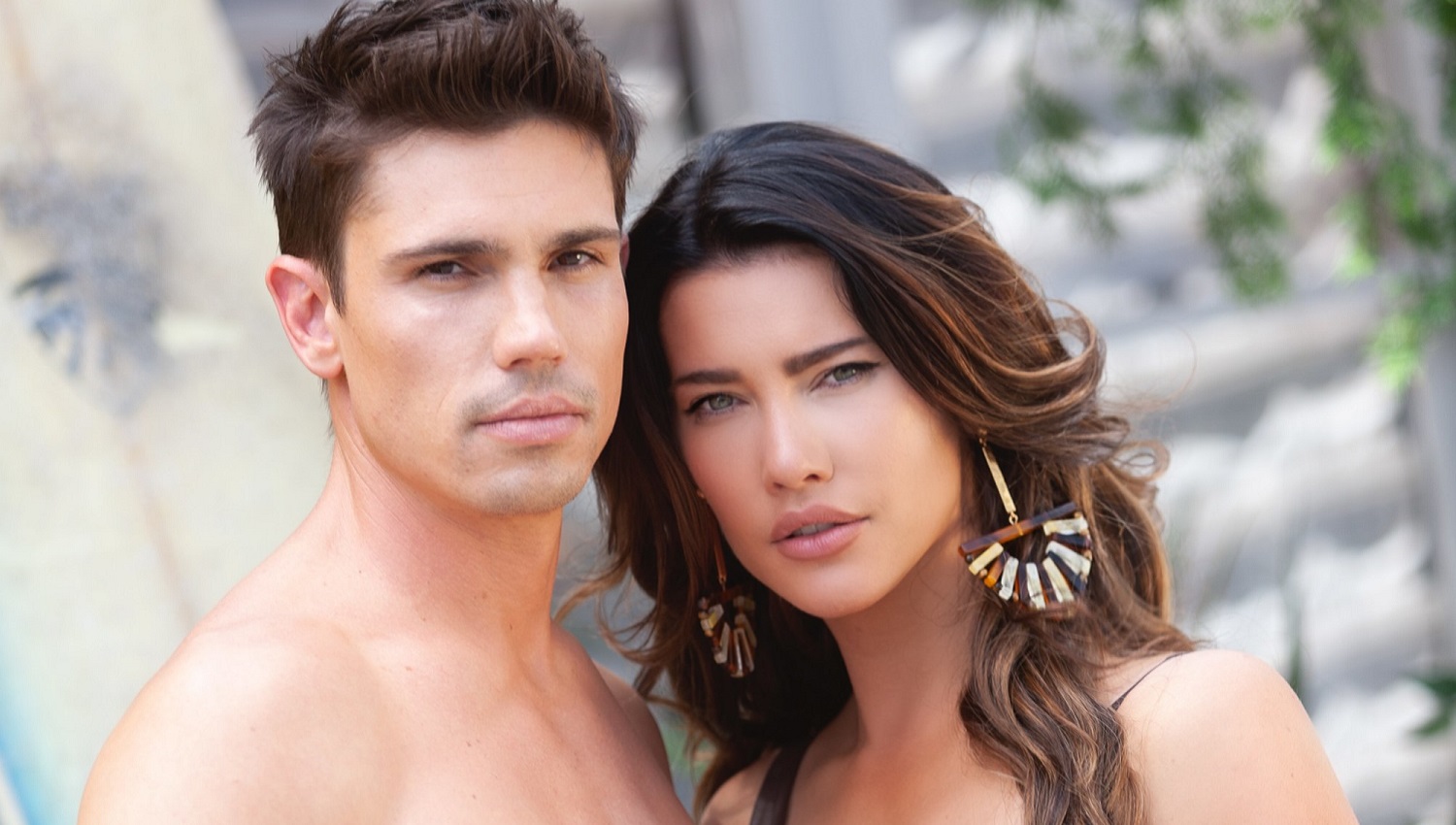 The latest 'The Bold and the Beautiful' speculation comes from the newest teaser video
When last we saw Sheila, she was revealing some long-held maternity secrets at Steffy and Finn's wedding. What better place to make an announcement like that than at your biological son's wedding, right?
But the latest The Bold and the Beautiful speculation suggests that Steffy will now go into super-protective mode — both over her new marriage, and over baby Hayes. Indeed, SoapHub teases that neither Steffy nor the Finnegans — Finn's adoptive family — take Sheila's presence very well.
The question, of course, is how far each is willing to go to protect themselves and the people they love.
But that's only the first of Sheila's many schemes
Sheila is a devious schemer by nature, and her newfound baby boy isn't going to do anything to change that. The latest The Bold and the Beautiful speculation from Celeb Dirty Laundry teases that her "big announcement" at Finn's wedding is just the first of her many twisted plots to take down the Forresters.
"Sheila will come up with a doozy of a scheme! She's a master manipulator at her core and will prove it with the new plan she's cooking up," they write. But the specifics of the scheme have not yet been released, so you know it's going to get very spicy and very quickly.
Talk about having mother-in-law drama! Every relationship has some form of it, but Steffy's Mommy-in-Law Dearest is going to definitely work her last nerve. When combined with her persistent drama at work thanks to her Stepmommy Dearest, Steffy may take it out on the person she loves most: Finn. And that's going to lead to major drama in the relationship — one that may put an end to the relationship before it even gets off the ground.
Meanwhile, elsewhere in Los Angeles
Speaking of messy relationships, other The Bold and the Beautiful speculation suggests that Carter and Quinn will continue to burn up our screens and each other's sheets in the coming episodes.
Now, Quinn has promised that she won't do anything to mess up Carter's career. But it seems like Quinn is falling in love with Carter — a feeling that Carter doesn't quite (yet) reciprocate. It was bound to happen — anytime there's a "friends with benefits" situation, someone somewhere catches feelings that aren't reciprocated. But there's a lot on the line for Carter, right now, and he can't necessarily afford to fall in love.
If the speculation turns out to be true, and Quinn throws caution to the wind, will this spell the end of her relationship with Carter?