'The Bold and the Beautiful' Speculation: Steffy's New Man Isn't Liam
The Bold and the Beautiful heroine Steffy Forrester (Jacqueline MacInnes Wood), will deal with more heartache. The Forrester CEO is a widow after the death of her husband, Dr. John "Finn" Finnegan (Tanner Novlan). While Sinn fans mourn the end of the couple's love story, others are curious about her next love interest.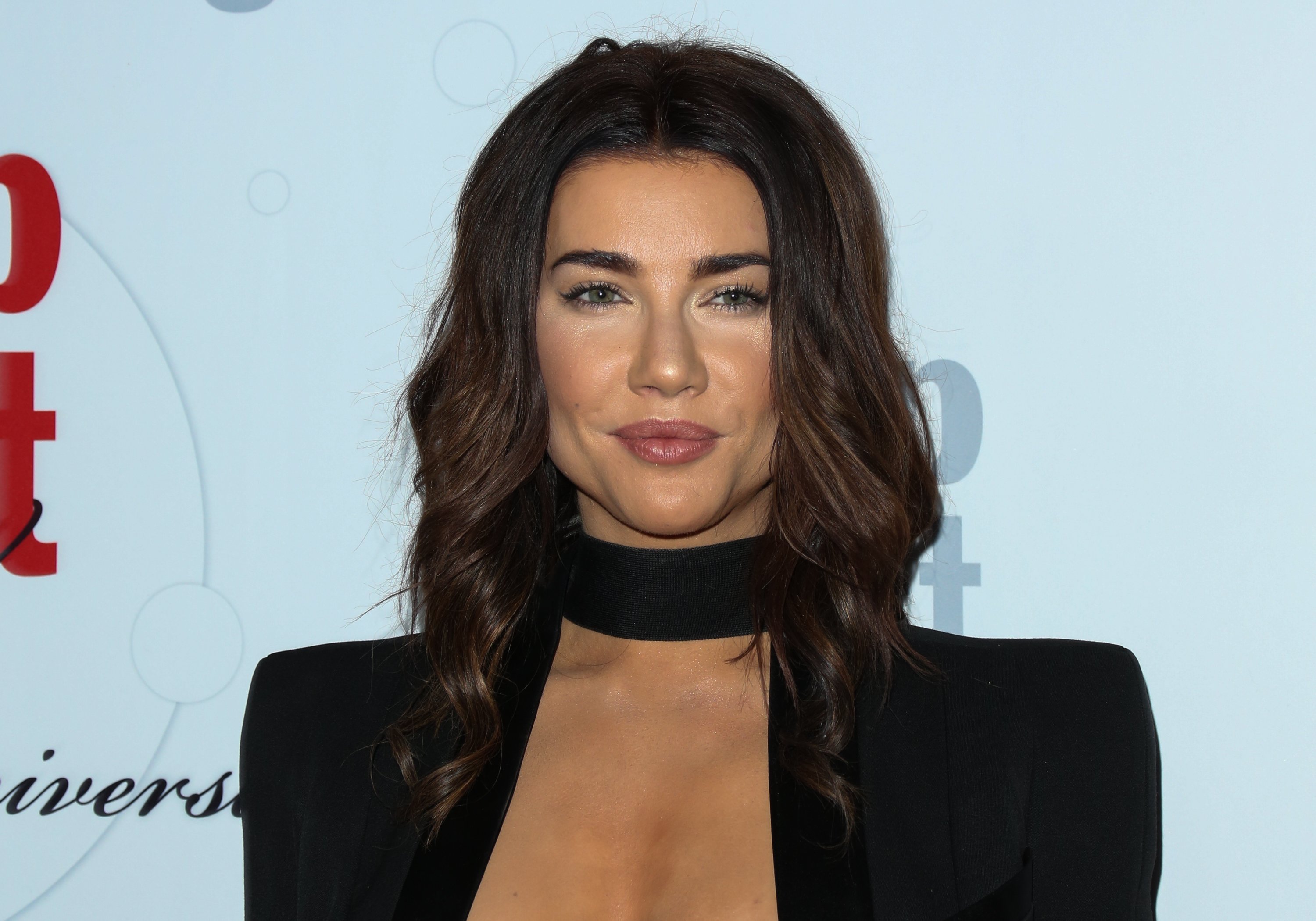 Steffy Forrester and Liam Spencer's reunion may not happen on 'The Bold and the Beautiful'
After Finn's death, The Bold and the Beautiful fans predicted the next chapter in Steffy's story. With Finn gone, this paves the way for a reunion with her ex-husband Liam Spencer (Scott Clifton). Although Liam is currently married to Hope Logan (Annika Noelle), he still cares about Steffy. 
After learning Steffy had been shot, Liam rushed to the hospital. He's been a constant presence at her bedside, pleading with her to wake up. Steffy will survive, but she's got a long road ahead as she recovers and adjusts to life without Finn.
Of course, Liam will be there to offer support to Steffy. While many fans believe the two will get back together, there may be a twist. Liam won't be Steffy's new love interest, but her new relationship will be a shock.
Steffy Forrester's unexpected new romance
Most of The Bold and the Beautiful fans are against the idea of Steffy and Liam reuniting. After a decade of the love triangle, fans want it to end. Liam's feelings for Steffy will come into question as he helps her recover. Yet, Steffy may not be eager to reunite with him.
Steffy was tired of the back and forth with her and Hope. She doesn't want to go through that ordeal again. So with Liam out of contention, who will be Steffy's new love interest?
In an interview in the upcoming issue of Soap Opera Digest, executive producers Brad Bell teases what's next for Steffy. "Though it's a time of mourning for Steffy, a romance is in her future – something that's quite unexpected."
Looking at the men on the show, there's not much to choose from. However, one guy would be a massive surprise as Steffy's new flame, and that's Deacon Sharpe (Sean Kanan).
The new romance shocks everyone
Steffy and Deacon have had little interaction on The Bold and the Beautiful. In fact, she detests Deacon and uses his kiss with Brooke Logan (Katherine Kelly Lang) to break up her and Ridge Forrester's (Thorsten Kaye) marriage. Yet, she'll change her opinion when she learns Deacon saved her life.
Steffy will be grateful to him, and the two will form a friendship. Deacon will become a source of comfort to Steffy as she grieves for Finn. Before long, a romance will develop between the unlikely pair, which will be met with shock.
Ridge will disapprove of his daughter's new relationship. He hates Deacon with everyone ounce of his being. He doesn't want Deacon anywhere near his family. If things weren't already explosive between the men, it'd get more violent because of Steffy.
Aside from Ridge, Hope won't be happy with her dad dating her enemy. Although Hope and Steffy made peace, the two will be back to feuding. However, this time it's over, Deacon. Hope will undoubtedly voice her displeasure and scheme with Brooke to break up the couple.
While other characters won't like the romance, Steffy and Deacon will surely have fan support.