'The Bold and the Beautiful' Speculation: Steffy's Screaming Leads to Sheila's Most Devious Plans Yet
The Bold and the Beautiful has been turning up the heat on the Steffy vs. Sheila drama. The two women have a rivalry going back many years. Yet, thanks to Steffy's recent marriage to Sheila's biological son, Finn, the drama has really taken a dangerous turn. And the latest speculation shows that Steffy is on a collision course with Sheila's most dangerous plot yet.
[Spoiler alert: Potential spoilers for upcoming episodes of The Bold and the Beautiful are up ahead.]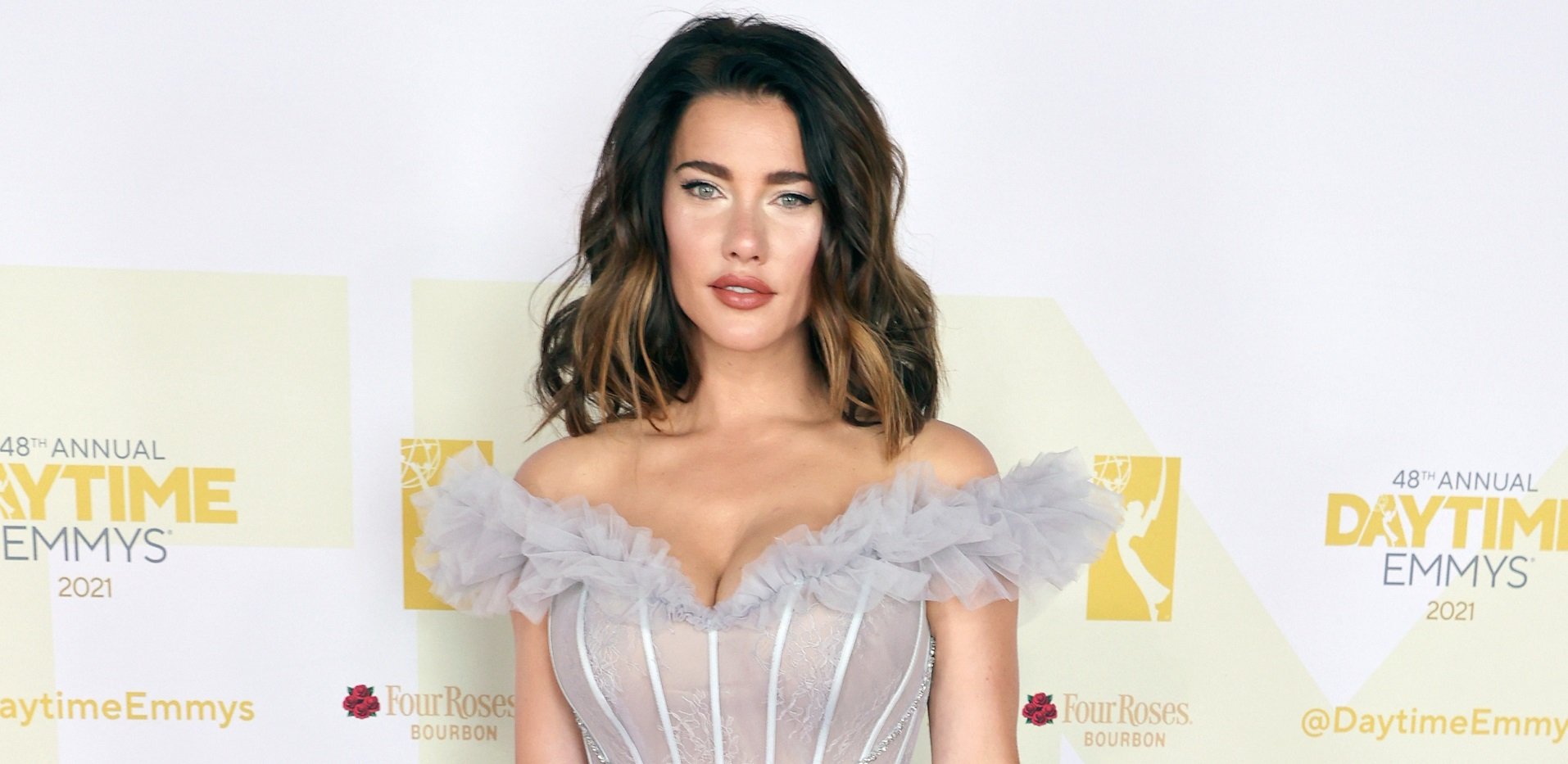 On 'The Bold and the Beautiful,' Steffy's relationship with Finn is reaching a breaking point
They're barely married — and they're already falling apart. On The Bold and the Beautiful, Steffy's once-idealistic relationship with Finn seems over before it's even gotten a chance to get off the ground.
In-law drama aside, there's the looming threat of the babysitter, who seems desperate to get her talons into Finn. And now there's the looming threat of Liam, who never really did get over Steffy, and who's ready to go to war for his once (and possibly future?) love. (We're sure Hope won't be happy about that.)
But as The Bold and the Beautiful has demonstrated, the real problems are being caused by Sheila Carter.
Sheila is moving on Finn — and baby Hayes
Previous The Bold and the Beautiful speculation has intimated that Sheila Carter is setting the stage to kidnap baby Hayes. It has also been speculated that Steffy and Finn will ultimately call it quits thanks to Sheila Carter.
And both of these previous speculations are proving to be true, if you believe Soaps @ SheKnows. "Sheila insists she can and will put Finn's wishes first — she's just asking for a moment to hold her grandson. Then she'll be gone; it will be like she was never there. Finn asks her to swear she'll leave and Steffy and the Forresters will never have to worry about her again. She swears. Finn really shouldn't do this, but finally agrees," they write.
So when Steffy walks in to find her sworn enemy holding her baby, you can imagine that things didn't go over well. But we all know that Sheila Carter doesn't take things lying down — and all of Steffy's screaming about the matter is only going to lead to drama for her in the long run.
Is she setting the stage for something awful?
Even though recent episodes of The Bold and the Beautiful have shown Sheila trying to "make things right," SoapHub believes that Steffy is right not to trust her devious mother-in-law. And in upcoming episodes, Steffy's refusal to work things out with Sheila will have devastating consequences.
"Steffy knows better than to trust anything coming out of that she-devil's mouth!" they report. "Unfortunately, as tensions rise so does Sheila's temper. It's one thing to take her on, it's another to watch someone berate her boy. She just cannot bear to see Finn's life fall apart before her eyes over her own selfishness. Steffy may be in be trouble if she doesn't accept everyone's apology or at least act like it. Steffy is playing with fire. Let's hope she doesn't get burned."
This is all just speculation, of course. But upcoming episodes of The Bold and the Beautiful will really show how dramatic things can get in Los Angeles.
RELATED: 'The Bold and the Beautiful' Spoilers: Liam Goes to War with Finn for Steffy — More Drama on the Horizon?