'The Bold and the Beautiful' Speculation: Taylor's Broken Heart Cured by Deacon
The Bold and the Beautiful heroine Taylor Hayes (Krista Allen) will be heartbroken again. Although fans were hopeful she and Ridge Forrester (Thorsten Kaye) would stay together, it's not in the cards. But Taylor will quickly get over Ridge when she falls in love with a surprising suitor.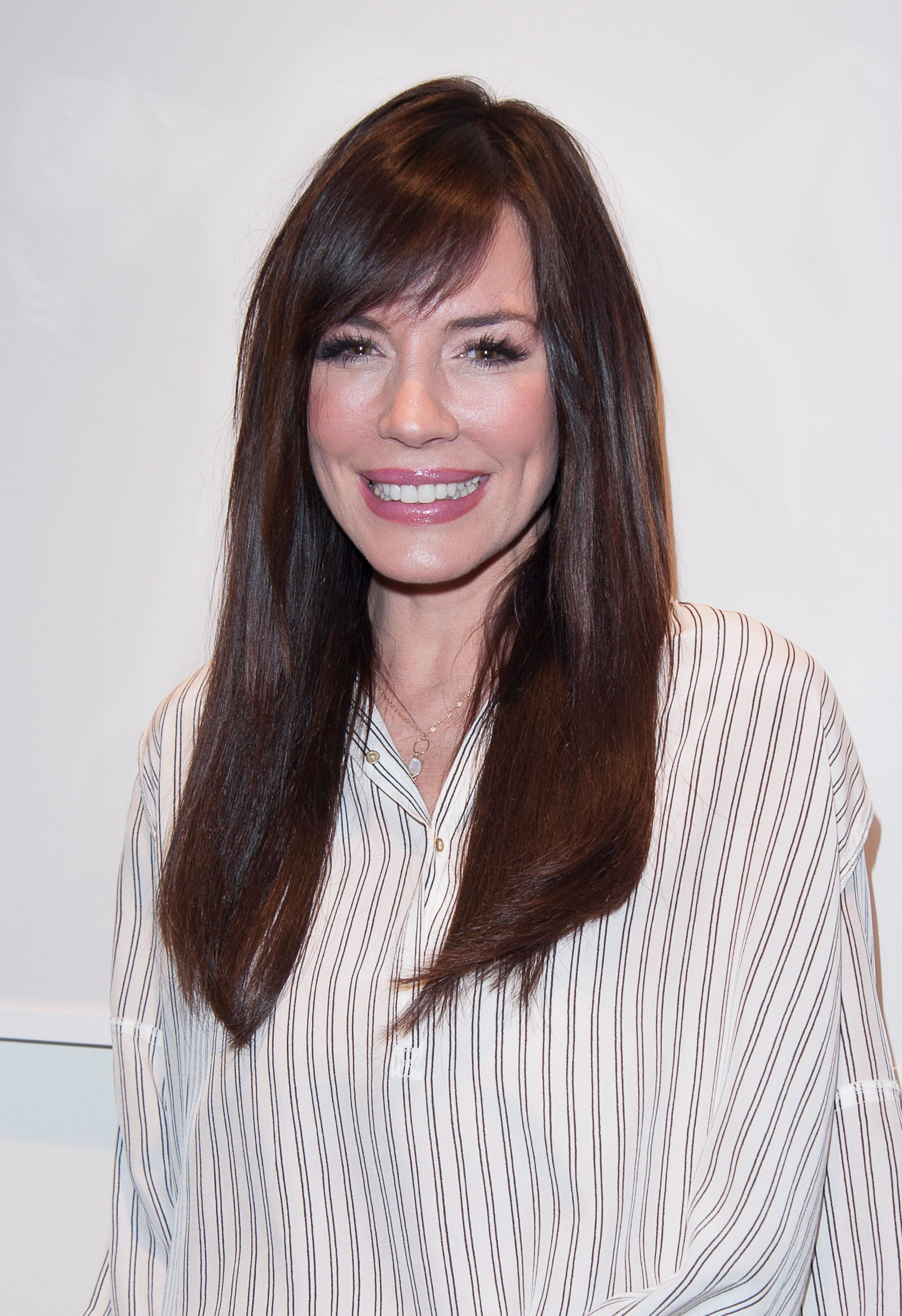 Taylor Hayes finds comfort from an unexpected person on 'The Bold and the Beautiful'
When Taylor returned to The Bold and the Beautiful in December 2021, fans were ecstatic about a Tridge reunion. From the moment Ridge saw his ex-wife, the love was still there. After Ridge broke up with his wife, Brooke Logan (Katherine Kelly Lang), he wasted no time declaring his love for Taylor.
RELATED: 'The Bold and the Beautiful': Fans Loved Taylor Throwing Shade at Brooke
Yet, Ridge and Taylor's reconciliation has ended like all good things. The writers are reuniting Ridge and Brooke, which means Taylor will be left out in the cold. The show has been making Taylor play second fiddle to Brooke for years, and viewers are fed up with it. They're ready for Taylor to move on and find happiness, which she will with her new love interest, Deacon Sharpe (Sean Kanan).
Taylor Hayes and Deacon Sharpe bond over their broken hearts
With Ridge and Brooke reuniting, The Bold and the Beautiful fans wonder who Taylor will be paired with. There are slim pickings when it comes to single men on the show. However, Deacon has become the number one contender for Taylor's new love interest.
Like Taylor, Deacon will be upset with Ridge and Brooke's reunion. As viewers know, Deacon caused Ridge and Brooke's recent split. While Deacon's made it clear he loves Brooke, her heart isn't with him. Ridge is her destiny, and she wants him more than anything.
Ridge and Brooke's reunion also means Deacon's left in the cold and out of Hope Logan's (Annika Noelle) life. With Deacon losing Brooke and possibly his daughter, he'll be nursing a broken heart. Yet, his new pal Taylor will offer her comfort.
Taylor and Deacon will commiserate over their heartache and lend support to each other. With Taylor's help, he'll continue to make improvements and turn his life around. However, their newfound bond might cause problems.
The new couple will generate heat on 'The Bold and the Beautiful'
Taylor and Deacon's potential romance is set to start this summer on The Bold and the Beautiful. While the two will be a shocking pair, fans are already expressing their support on a Reddit thread. "I hope Deacon's love interest is Taylor. Would make for some interesting plot lines," wrote one viewer. "Deacon with Taylor does sound good," another commenter chimed in.
While fans are excited about the new couple, some characters won't be happy. The couple's children, Steffy Forrester (Jacqueline MacInnes Wood) and Hope, won't be supportive of the relationship. Steffy and Hope will renew their rivalry as they fight over Taylor and Deacon.
Meanwhile, Ridge and Brooke will be shocked and jealous of the pair. Ridge will voice his concerns about Taylor's new beau and convince his ex-wife that Deacon's not the man for her. As for Brooke, she and Taylor will be fighting over another man, Deacon. Their tension will increase when Taylor questions why Brooke cares so much about her and Deacon.
While other characters won't don't like it, fans are ready for Taylor and Deacon. So watch out, soap fans Teacon is the couple heating things up this summer.
RELATED: 'The Bold and the Beautiful': Krista Allen Reveals Taylor's Biggest Flaw