'The Bold and the Beautiful' Speculation: Thomas Fights for Full Custody of Douglas
'The Bold and the Beautiful' is hinting a custody battle is coming when Thomas Forrester and Hope Logan go to court over Douglas Forrester.
The Bold and the Beautiful character Thomas Forrester (Matthew Atkinson) will create more chaos for Hope Logan (Annika Noelle). The exes remain in each other's lives because of Douglas Forrester (Henry Joseph Samiri). The two maintain a friendly relationship as they co-parent Douglas. But their friendship will diminish when Thomas decides to change the custody agreement.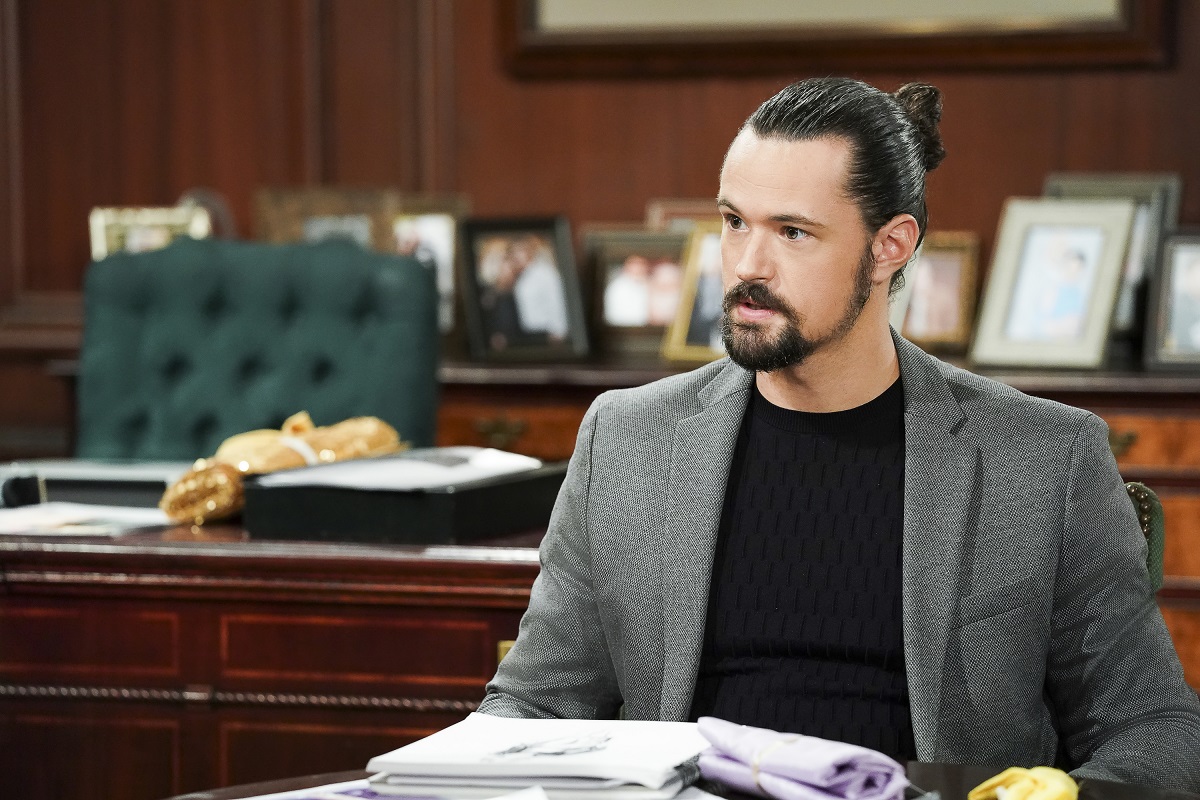 'The Bold and the Beautiful' Thomas Forrester wants custody of his son
Thomas and Douglas returned to The Bold and the Beautiful in 2019 following Caroline Spencer's (Linsey Godfrey) death. Douglas instantly likes Hope, whom he considers his new mommy. He's not the only one who falls in love with Hope. Thomas becomes obsessed with Hope and plots to make her his girlfriend.
He commits many crimes in his quest to win Hope, including hiding the truth about Beth Spencer's (Madeline Valdez) death. Thomas and Hope marry, but she annuls the marriage when she learns about Thomas' lies. Hope reunites with Liam Spencer (Scott Clifton) and raises Beth and Douglas. As for Thomas, he eventually redeems himself and remains in Douglas' life.
Currently, Thomas and Hope have a shared custody agreement. Douglas lives with Hope but has visitation with his dad. However, the arrangement might change when Thomas receives encouragement to fight for custody of Douglas.
Fans want Douglas Forrester with his dad
The Bold and the Beautiful hints that a custody battle between Thomas and Hope could be on the horizon. Taylor Hayes' (Krista Allen) suggested Douglas should be living with Thomas. Steffy Forrester (Jacqueline MacInnes Wood) also agreed with her mother's assessment of the situation. With Taylor and Steffy supporting him, Thomas has the motivation needed to pursue custody.
Fans are excited about the prospect of Thomas and Douglas reuniting. On Twitter, they voiced their wish for father and son to be together again. "#FreeDouglas and reunite Thomas and Douglas Forrester," wrote one viewer. Another commenter chimed in with, "My little man should be with his real family instead of peaking through windows watching the sftv."
How Douglas Forrester's secret will impact the custody hearing?
Thomas will have plenty of ammunition to use in his upcoming custody hearing on The Bold and the Beautiful. Douglas snuck out of the cabin on New Year's Eve and to the main house. The youngster saw Brooke Logan (Katherine Kelly Lang) kissing Deacon Sharpe (Sean Kanan). Except for Liam, nobody else knows Douglas' secret.
However, it's only a matter of time before Douglas spills the beans to his dad. Thomas doesn't get along with his stepmother and agrees with Steffy that Ridge Forrester (Thorsten Kaye) should be with Taylor. With Douglas' information, Thomas will break up Ridge and Brooke's marriage and help his custody case.
Learning that Douglas snuck out of the cabin will anger Thomas, who'll question Hope and Liam's parenting skills. Also, Thomas will be unhappy having Douglas around Deacon, given his unsavory past. Thomas and Hope's custody battle will undoubtedly be dramatic. While Thomas will be reunited with Douglas, Hope will be upset at losing her son.