'The Bold and the Beautiful' Spoilers: Finn's Back! Popular Character Returns From the Dead
'The Bold and the Beautiful' spoilers for May 23rd indicate an exciting moment for fans when Finn is shown to be alive.
The Bold and the Beautiful has had many shocking moments in recent weeks, including the shocking death of John "Finn" Finnegan (Tanner Novlan). Ever since Finn's demise in April, fans have been in an uproar. However, a new twist in his story will have fans happy.
[Spoiler alert: Potential spoilers for upcoming episodes of The Bold and the Beautiful are ahead.]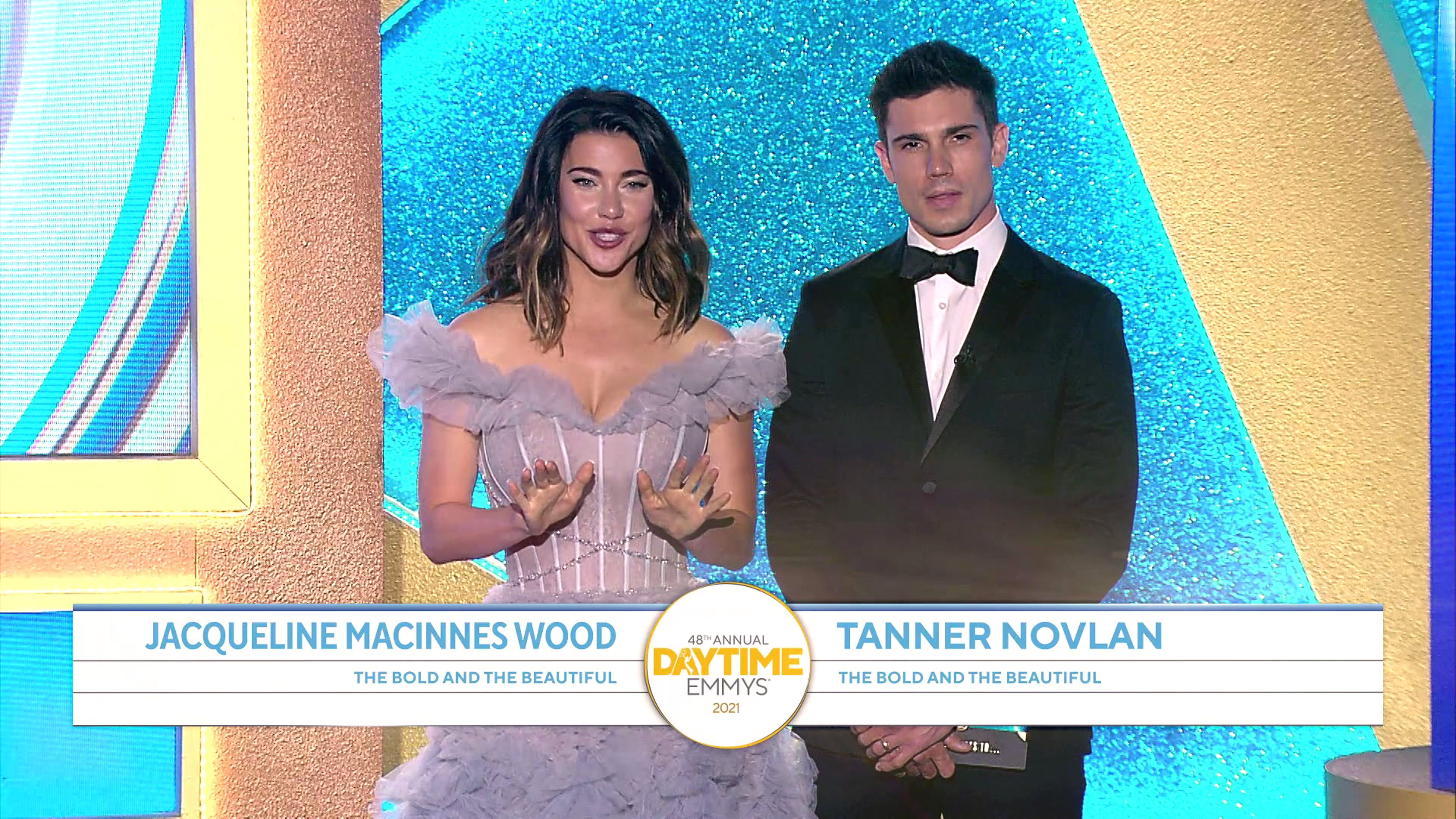 'The Bold and the Beautiful' spoilers reveal Finn isn't dead
The April 1 episode delivered a shocking twist that saw Sheila Carter (Kimberlin Brown) shoot her son John "Finn" Finnegan (Tanner Novlan). A panicked Sheila watched as Finn died before shooting Steffy Forrester (Jacqueline MacInnes Wood). Finn's death created an uproar with fans who felt the writers were dumb for killing a popular character. 
While Finn was pronounced dead, viewers held out hope he was alive. The debate of whether Finn is dead is a mystery no more. The Bold and the Beautiful spoilers for May 23 reveal Finn's alive thanks to his adoptive mother, Li Finnegan (Naomi Matsuda).
Fan reaction to the character's return
Many of The Bold and the Beautiful fans suspected Finn was still alive thanks to his adoptive mother. Li's calmness and odd behavior at the hospital were suspicious. Then her telling Sheila that she's "taking care of Finn" aroused more curiosity. 
Fans anxiously awaited to see if their theory was correct. On Sunday afternoon, social media was on fire with news of Finn being alive because of a leaked Soaps In Depth cover. But it wasn't until Monday that fans had their confirmation.
After learning from Steffy that Sheila was responsible for Finn's shooting, Li returned home. She took a washcloth and cleaned a comatose Finn, who was hooked up to monitors. Seeing their boy back onscreen caused excitement with fans who took to Twitter to express their joy.
"So glad the writers and producers heard our pleas to bring Finn back!" wrote one viewer.
"Well, #FinnSaved. He's unconscious, of course, and hooked up to tubes, but he's back. Good move, #BoldandBeautiful." another commenter chimed in.
"That ending today!! Wow!!!" replied one fan.
What's next for Finn on 'The Bold and the Beautiful'?
Finn will be in a coma for a while, and Steffy's leaving town, so The Bold and the Beautiful fans will have to wait for a Sinn reunion. When Finn wakes up, his primary focus will be on seeing Steffy and their kids. However, Finn's hopes of reuniting with his wife might be dashed by Liam Spencer (Scott Clifton).
Liam's lending his support to Steffy during this difficult time. Viewers know the writers are setting up a possible reunion between the two. As Steffy and Liam grow closer, Finn will make his return. Steffy will be shocked and pleased her husband's alive. However, she'll be torn over her feelings for him and Liam.
But the moment fans are waiting for is Finn's showdown with Sheila. Finn wanted to believe his mother was a good person, and she had changed. Yet, he saw for himself what type of monster she is. Realizing he needs to protect his family, Finn will finally cut ties with Sheila.
Steffy, Sheila, and everyone else better be prepared because Finn's return will shake things up.