'The Bold and the Beautiful' Spoilers: Deacon & Sheila's Romance Sickens Their Kids
The Bold and the Beautiful has given its viewers quite the plot twist. In today's episode, Deacon and Sheila kissed for the first time, but for what is definitely not going to be the last time. Their kids — Finn and Hope — certainly got an eyeful from their parents, and needless to say, they were disgusted. (And just when we thought they were having an affair! So much for that!) Well, this is just the beginning of the first of many The Bold and the Beautiful spoilers. And we're sure this coming week is going to be quite the one to remember.
[Spoiler alert: Potential spoilers for upcoming episodes of The Bold and the Beautiful are ahead.]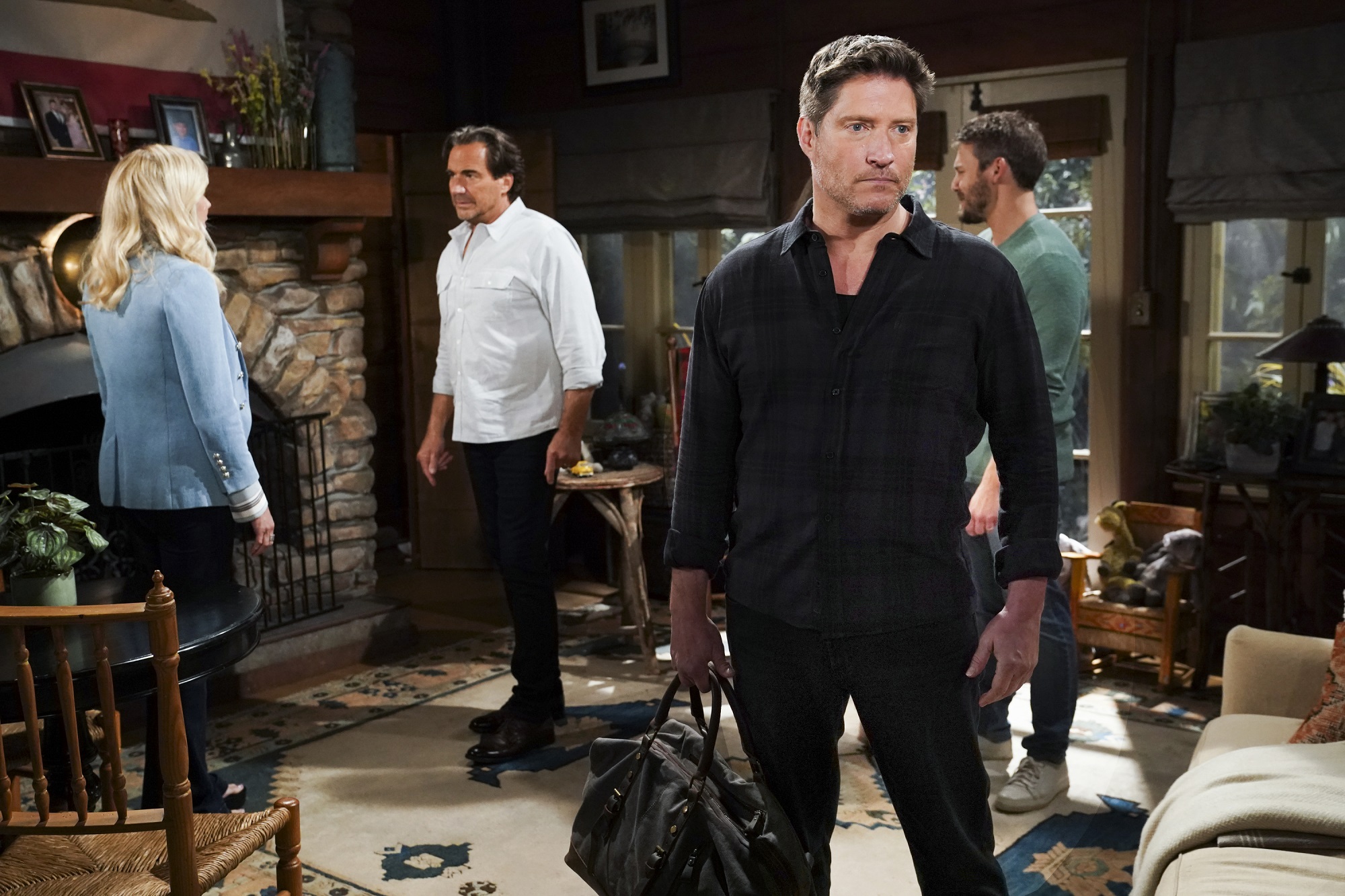 On 'The Bold and the Beautiful,' Deacon and Sheila's 'romance' is a mutually beneficial one
Deacon and Sheila's kiss is just the first of many we'll see on The Bold and the Beautiful, to be sure. But on tomorrow's episode, Hope and Finn will definitely not be happy about it — and they'll most likely confront their parents, according to Soaps @ SheKnows.
So, the question now remains as to whether Sheila will be able to manipulate these two to do her bidding, now that her little scheme has been exposed. (We all know Sheila's not getting involved with Deacon because he's the love of her life.) Hey, we know Dr. Dumb can be easily manipulated. How about Hope?
Finn and Hope are sickened
One has to wonder whether Finn and Hope are sickened by their parents getting together because they're aware how problematic they are — or if there's because there's something else brewing between those two.
After all, the latest The Bold and the Beautiful spoilers from SoapHub suggest that prior to discovering their parents carrying on, Finn and Hope were enjoying a nice, semi-romantic lunch at Il Giardino (The Garden, in Italian). What were they initially going there for? And will their parents' affair be enough to keep them away from each other?
Meanwhile, elsewhere in Los Angeles
Other The Bold and the Beautiful spoilers from Celeb Dirty Laundry suggest that Quinn is definitely not going down without a fight when it comes to her marriage. Sure, Quinn and Carter have been carrying on for the longest time. But that doesn't mean Quinn is ready to give up on her marriage to Eric. And when she finds out that the Logan sisters are interfering in her marriage, things will get very ugly and very quickly.
"B&B spoilers say Quinn will draw a line in the sand. She'll make a demand that catches Eric off guard and will try to stand her ground on it," reports the outlet. "Will Quinn insist Eric needs to cut Donna out of his life completely? Eric may think that's extreme and wonder if their marriage is worth it if they need all these rules. We'll see Eric's heart start changing along the way, so there could be major trouble brewing for his relationship with Quinn."
It looks like the upcoming episodes of The Bold and the Beautiful will feature a lot of fighting. We can't wait to tune in!