'The Bold and the Beautiful' Spoilers: Eric Catches Quinn with Carter, Sheila Becomes More Insufferable
The Bold and the Beautiful continues to chronicle the lives, loves, trials, and travails of the Forrester family in Los Angeles. But in the Forrester family, love triangles continue to take center stage over running their multi-million dollar enterprises. Whether it's Steffy Forrester's issues with her meddling mother-in-law, Sheila Carter, or Eric Forrester's travails with his latest wife, Quinn, the Forrester family can't seem to catch a break. Have they considered calling Dr. Phil?
[Spoiler alert: Potential spoilers for upcoming episodes of The Bold and the Beautiful are up ahead.]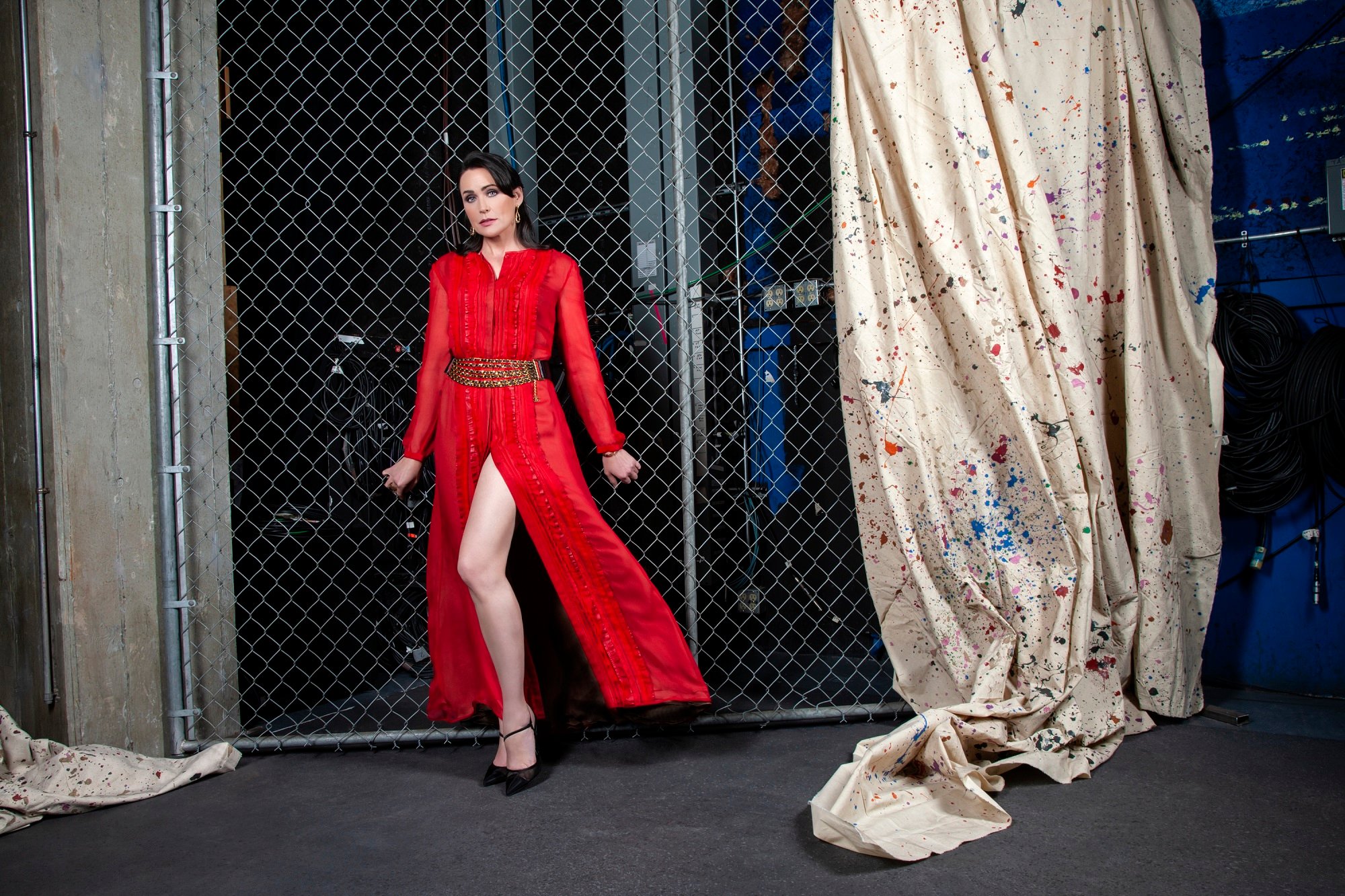 On 'The Bold and the Beautiful,' Eric catches Quinn with Carter [again]
According to Soaps @ SheKnows, the Sept. 9 episode of The Bold and the Beautiful will feature Eric, Carter, and Quinn back in the thick of their love triangle. The outlet reports that even though Quinn and Eric have reconciled — for now — Quinn's feelings for Carter just won't die. (Or maybe it's just the amazing bedroom action that she misses. Who, besides Shauna Fulton, knows for sure?)
"When Eric spots Quinn and Carter having an intimate conversation, it has to provoke a reaction. But what kind?" they ask, rhetorically. "On one hand, it could stoke his jealousy anew. On the other, he could be moved to wonder about the wisdom of tying his wife to a sexless marriage. Perhaps, an unexpected and daring solution will come to mind?"
Remember that previous The Bold and the Beautiful episodes featured Eric eavesdropping on Quinn and Shauna's conversations. And the Lothario of Los Angeles wasn't happy to hear that he wasn't doing anything for his wife in the bedroom. So, what's he going to do?
Eric now has questions for his unfaithful wife
Eric Forrester may be older, but he's far from out of commission. As any halfway enthusiastic The Bold and the Beautiful fan knows, Eric knows how to seduce a woman. (He's had some of the most beautiful ones in Los Angeles, after all.) So, Quinn will far from be a challenge.
The Sept. 10 spoilers for the show tease that Eric will wine and dine Quinn, in the hopes to bring some of the spice back into their marriage. It will be interesting to see how he maneuvers around what he's overheard without tipping his hand, but we're sure that Eric knows what to say to get whatever information he wants. After all, he didn't become wealthy by being stupid.
On the other hand, previous The Bold and the Beautiful speculation suggested that this is all merely part of a larger plan to get even with his wife. Eric already isn't thrilled with Brooke and Ridge sticking their nose where it doesn't belong, and the fact that Quinn is trying to play him for a fool for her own reasons isn't sitting well with him, either. So how far will he go to get even?
Meanwhile, elsewhere in Los Angeles
SoapHub confirms that Steffy Forrester isn't exactly having an easy go of it in the love department, either. While Eric is trying desperately to save his marriage, the Sept. 9 episode of The Bold and the Beautiful will feature Sheila Carter desperately trying to destroy her son's wedded bliss.
"Steffy is well aware Sheila is up to her old tricks but will Finn see the truth?" they ask, rhetorically. "Right now, he is all about his biological mom and blinded by their brand new bond. Hopefully, Finn will wake up from Sheila's spell before it's too late."
Upcoming episodes of The Bold and the Beautiful are definitely turning up the heat. Hopefully, some Forrester marriages can be saved. And, hopefully, some other ones can finally (and thankfully) come to an end.