'The Bold and the Beautiful' Spoilers: Eric Forrester is on the Warpath, and He's Coming for Everybody
The Bold and the Beautiful has been focusing on the trials and travails of Steffy Forrester and John 'Finn' Finnegan, as of late. But there's other Forrester drama out there, of course. And this week's spoilers tease that patriarch Eric Forrester has had enough of everyone's nonsense, and wants his pound of flesh. So, he's starting fights with pretty much everybody in his vicinity. Who knew that marital woes could lead to so much drama?
[Spoiler alert: Potential spoilers for upcoming episodes of The Bold and the Beautiful are up ahead.]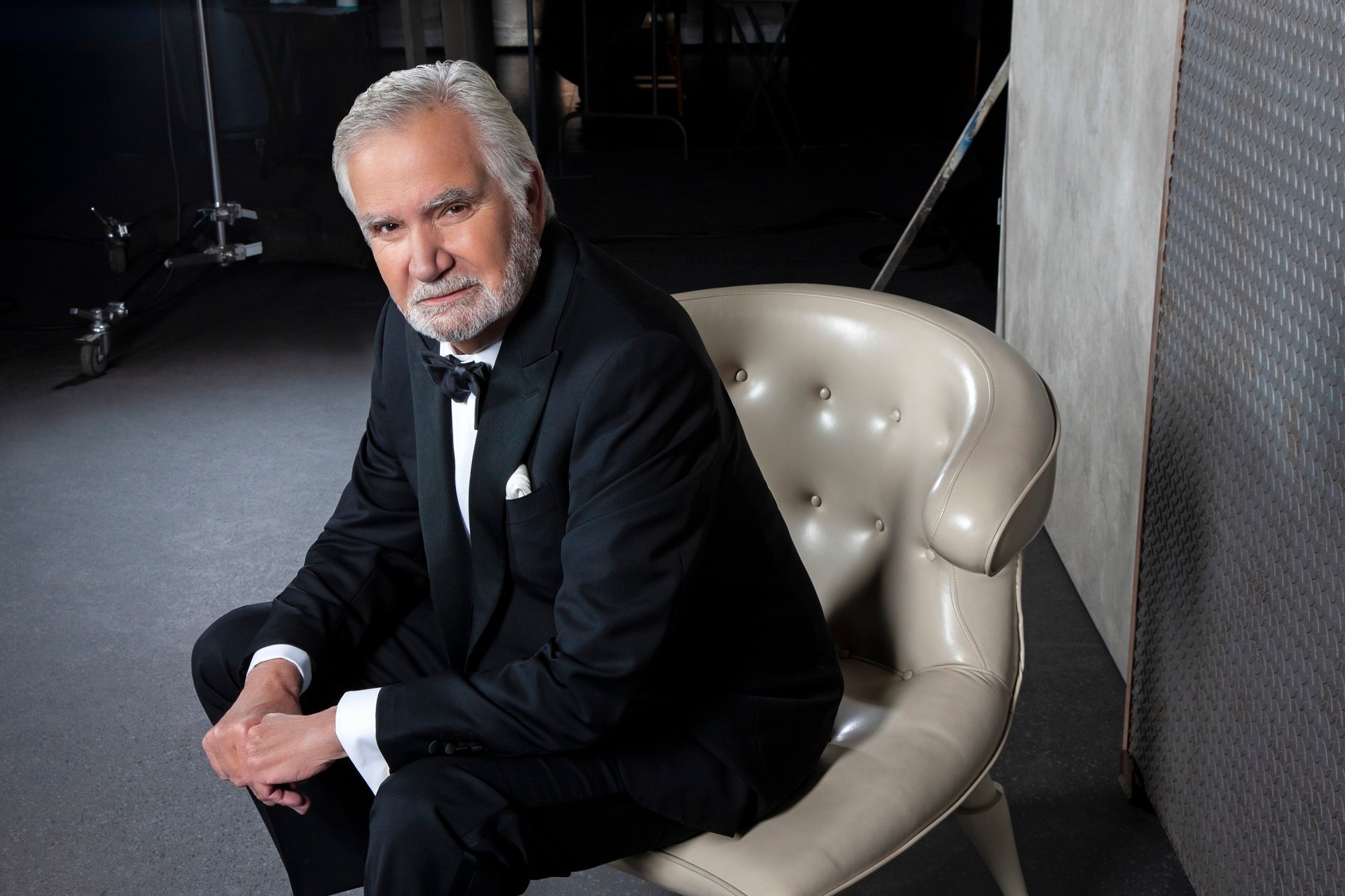 On 'The Bold and the Beautiful,' Eric Forrester wants his pound of flesh
In past episodes of The Bold and the Beautiful, Eric has reunited with his wife, Quinn, even though she cheated on him with Carter. There's some suggestion that Eric's marital reunion has ulterior motives, but that's neither here nor there at the moment.
And according to Celeb Dirty Laundry, upcoming episodes will feature Eric becoming enraged at Quinn when he realizes that she's really in love with Carter.
"Eric may begin to realize all that once he eavesdrops on Quinn and Shauna Fulton's (Denise Richards) conversation during the week of September 6-10. No matter how much Eric overhears, it'll be enough to give him a new perspective when it comes to his wife," they write. Given that Shauna has been Quinn's ride-or-die for years, and she knows Quinn's deepest secrets, it's easy to speculate that future The Bold and the Beautiful episodes will feature Quinn confessing her true love…and it's not Eric.
He fights with Ridge
Eric is not a man that likes to lose control. And losing control over his wife — or, at least, losing her love — will be a shock to his system. So who does he take it out on? Ridge. Because what would The Bold and the Beautiful be without some messy family drama? (Ridge sort of deserves it, really, because nobody asked for his two cents about whether Eric should or shouldn't have gone back to Quinn. Nobody, Ridge.)
"Eric unleashes on his son and daughter-in-law. He has lived through all their drama, trauma, scandals, and schemes and remained steadfast in his support. Heck, he even kept his mouth shut when his son married his ex-wife over and over. Let's be real here, Brooke is no better and neither is Ridge. Everyone has a past and all Eric wants to do now is look towards the future," reports SoapHub.
But what's Eric's real motive?
Is he doing all this for Quinn's love — or to get even with her?
Previous The Bold and the Beautiful speculation suggested that Eric's motives with Quinn are less than favorable. This could all be one big trap he's laid for her.
"What if Eric hasn't actually had a change of heart but is, instead, toying with Quinn and Carter? Sure, that seems unlikely for a couple of reasons, not the least of which is that this show has absolutely no poker face when it comes to keeping unfolding plots under wraps. But the guy has been married to some of daytime's most manipulative women and perhaps he picked up a few tricks along the way," read a previous report.
This part is speculation, of course, and it can only be implied based on the previous spoilers that were shared. We'll have to tune in to more episodes of The Bold and the Beautiful to really get some answers.