'The Bold and the Beautiful' Spoilers: Finn Finally Learns The Truth, Hope Retaliates Against Steffy
The Bold and the Beautiful is filled with drama and heartbreak this week. As Finn learns the truth about his parentage, Hope and Steffy go at it (again). Sheila Carter's wicked ways will definitely ensure she never sees Heaven. But imagine how Li Finnegan must feel to learn the truth about her husband's wayward ways! Meanwhile, Hope and Steffy can't seem to remain friends for long. If they're not fighting about one man, they're fighting about another. (Thankfully, the actors are best friends in real life.) At least we should be grateful they're not fighting about Liam this time, right? (Not yet, anyway.)
[Spoiler alert: Potential spoilers for upcoming episodes of The Bold and the Beautiful are ahead.]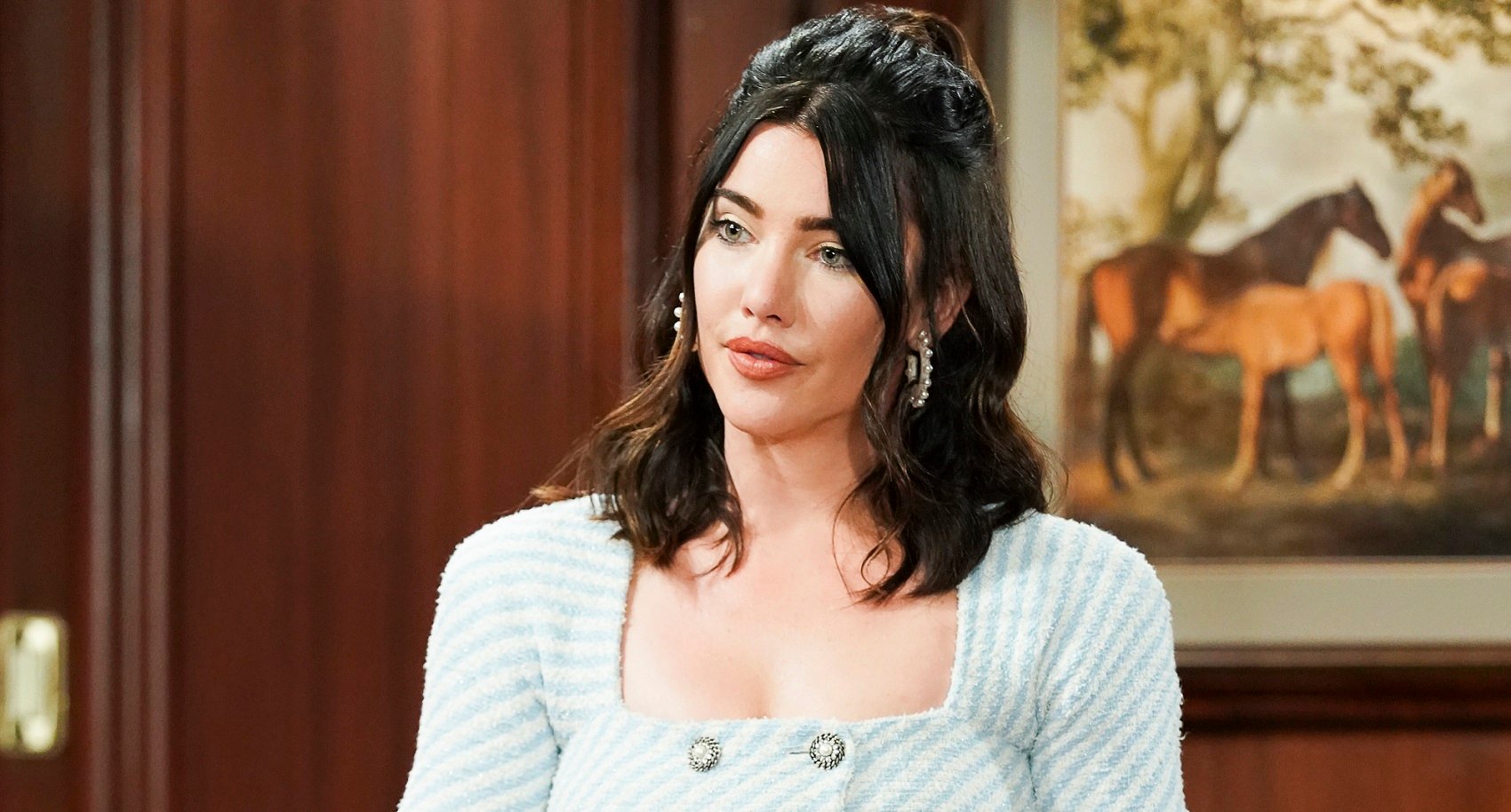 On 'The Bold and the Beautiful,' Finn's father comes clean
You may be messy, but you're not "Finn's father coming clean to his wife about his affair with Sheila Carter" messy. And that's exactly what's going to happen on the Nov. 19 episode of The Bold and the Beautiful.
On that day, according to Celeb Dirty Laundry, Li Finnegan will put Jack on the spot in front of Steffy and Finn. At that point, Jack will have to come clean about the real story behind Finn's parentage. Yes, folks, he's finally got to admit that he's the biological father of Finn "Dr. Dumb" Finnegan!
But the question is, how many more psychological blows can poor Finn take? First, he finds out Sheila is his biological mother. Then he finds out that Sheila and Steffy are mortal enemies. Then he finds out that his mother is having an affair with Hope's father. Now this? Big yikes.
Hope and Steffy are at it again!
Speaking of Hope, it looks like upcoming episodes of The Bold and the Beautiful will re-ignite old rivalries between her and Steffy's mother, Taylor. Hope and Taylor have had beef since, at least, 2018. And now that Krista Allen's Taylor is back on the scene, expect those old rivalries to re-ignite — which, in turn, will lead to Hope and Steffy going at it, again, according to Celeb Dirty Laundry. (Did we mention that Hope's still not over Steffy taking a hardline stance against Deacon? Yeah, that's going to cause problems, too.)
Meanwhile, elsewhere in Los Angeles
There's still nothing but a mess all over Los Angeles. And if you, as a fan of The Bold and the Beautiful, are in the mood for a fresh storyline, you might want to consider what's going on with Carter, Paris, and Thomas. Look for things to get messy on today's episode!
On that day, Soaps @ SheKnows reports that Carter will catch Paris and Thomas in an "awkward" spot, shall we say. While we should be grateful that the Paris and Finn affair never happened, the Paris and Thomas semi-affair is — strange, to say the least. (Imagine Steffy Forrester as your sister-in-law! On the other hand, it's perhaps better than imagining Steffy Forrester as your mortal enemy.)
Then again, who is Carter to judge? Let's recall he's in more than a bit of a mess thanks to his little rendezvous with Quinn. Either way, the drama is definitely just getting started on The Bold and the Beautiful, and we'll be tuning in to see what happens next.