'The Bold and the Beautiful' Spoilers for Jan. 23 – 27: Sheila Faces Competition From Brooke
The Bold and the Beautiful spoilers for Jan. 23 through 27 reveal a week of changes. A lot is happening with a new love triangle emerging and drama at Forrester Creations. Here's what to expect for the coming week.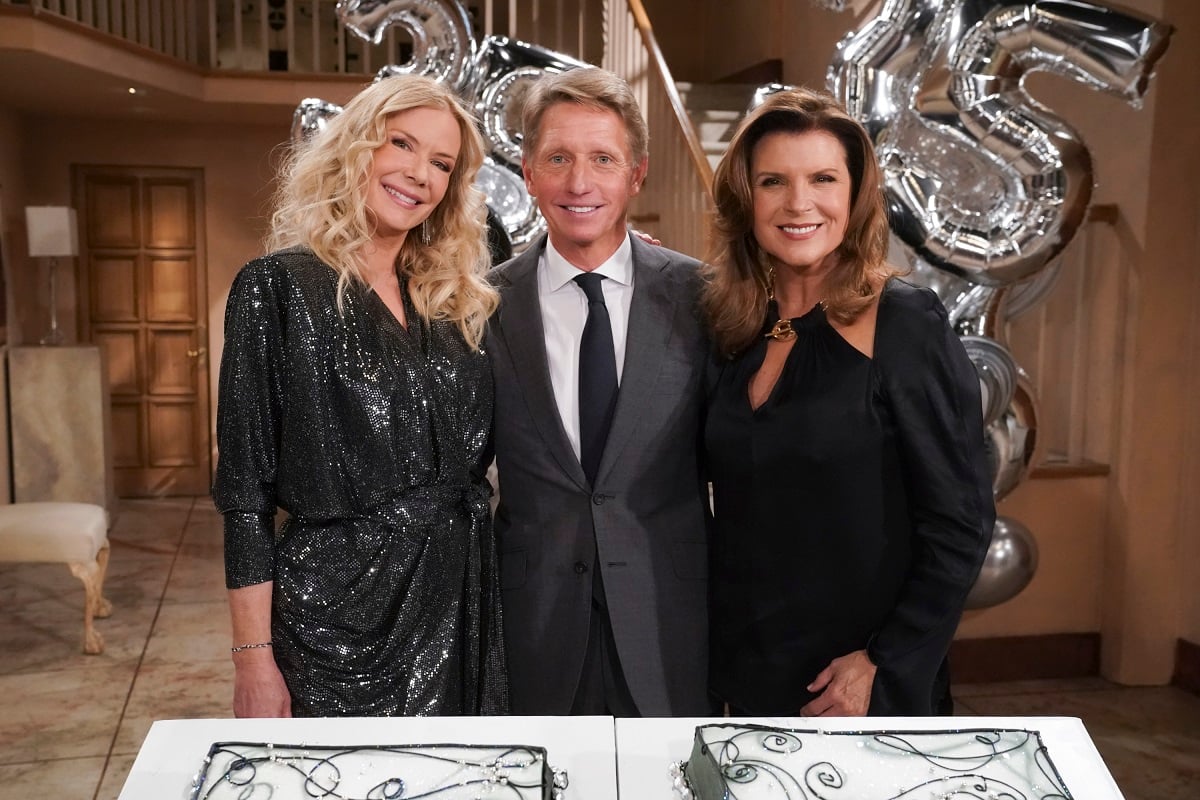 'The Bold and the Beautiful' spoilers reveal Sheila Carter worries Brooke Logan is stealing her man
Sheila Carter (Kimberlin Brown) has once again managed to escape prison time. Thanks to her new beau Bill Spencer (Don Diamont), she's free and ready to return to everyday life. With her freedom, her boyfriend, and a new life of luxury, Sheila's got it made. However, her good fortune might be crashing soon.
Sheila could be losing Bill to one of her longtime rivals. According to Celeb Dirty Laundry, The Bold and the Beautiful spoilers reveal that Brooke Logan (Katherine Kelly Lang) flirts with Bill. Brooke's seduction is a ploy to protect Bill and her family from Sheila.
Seeing Brooke with Bill will spark Sheila's jealousy. Although Bill's dedicated to Sheila, she knows no man can resist Brooke. With Brooke threatening her relationship, Sheila will resort to drastic measures to keep her man.
Deacon Sharpe plans a new career move
Now that his relationship with Sheila is over, it's time for Deacon Sharpe (Sean Kanan) to move on. Thanks to a financial windfall from his villainous ex, Deacon's got enough money for a fresh start. According to Soap Dirt, The Bold and the Beautiful spoilers reveal Deacon's plans for the future include a business venture.
The bartender will take over as the new owner of II Giardino. Since the restaurant is the hottest spot in town, Deacon will undoubtedly make a fortune with his new venture. Deacon's turned his life around tremendously, which won't go unnoticed by his family and a particular lady friend.
'The Bold and the Beautiful' spoilers suggest Hope Logan receives terrible news about her fashion line
Hope Logan (Annika Noelle) has been dealing with family drama for the past few months. Aside from the threat of Sheila, Hope also had to contend with Thomas Forrester's (Matthew Atkinson) CPS scheme. Thomas's plot cost him his son and his job after everyone voted him out at Forrester Creations.
However, Hope will find out she needs Thomas more than she realizes. According to TV Season & Spoilers, The Bold and the Beautiful spoilers suggest Hope receives bad news about her fashion line. After reading the latest sales reports, Hope discovers the figures are down since Thomas' departure.
As much as Hope and others don't want to admit it, Thomas' talent has helped Forrester Creations. Can both sides be willing to forgive and forget to make the fashion line a success? Or will Thomas turn them down and take his talent elsewhere?