'The Bold and The Beautiful' Spoilers: Forresters At War, Wyatt's Messy Family
On upcoming episodes of 'The Bold and The Beautiful,' we'll see the Forresters go to war and Wyatt confront his messy family.
The Bold and The Beautiful spoilers for this week promise more drama than ever before. The CBS soap opera is on a tour de force as of late. And fans are rewarding the long-running drama with increased ratings and Twitter trending topics. Let's take a look at what fans can expect in the week to come.
[Spoiler alert: Potential spoilers for upcoming episodes of The Bold and the Beautiful ahead.]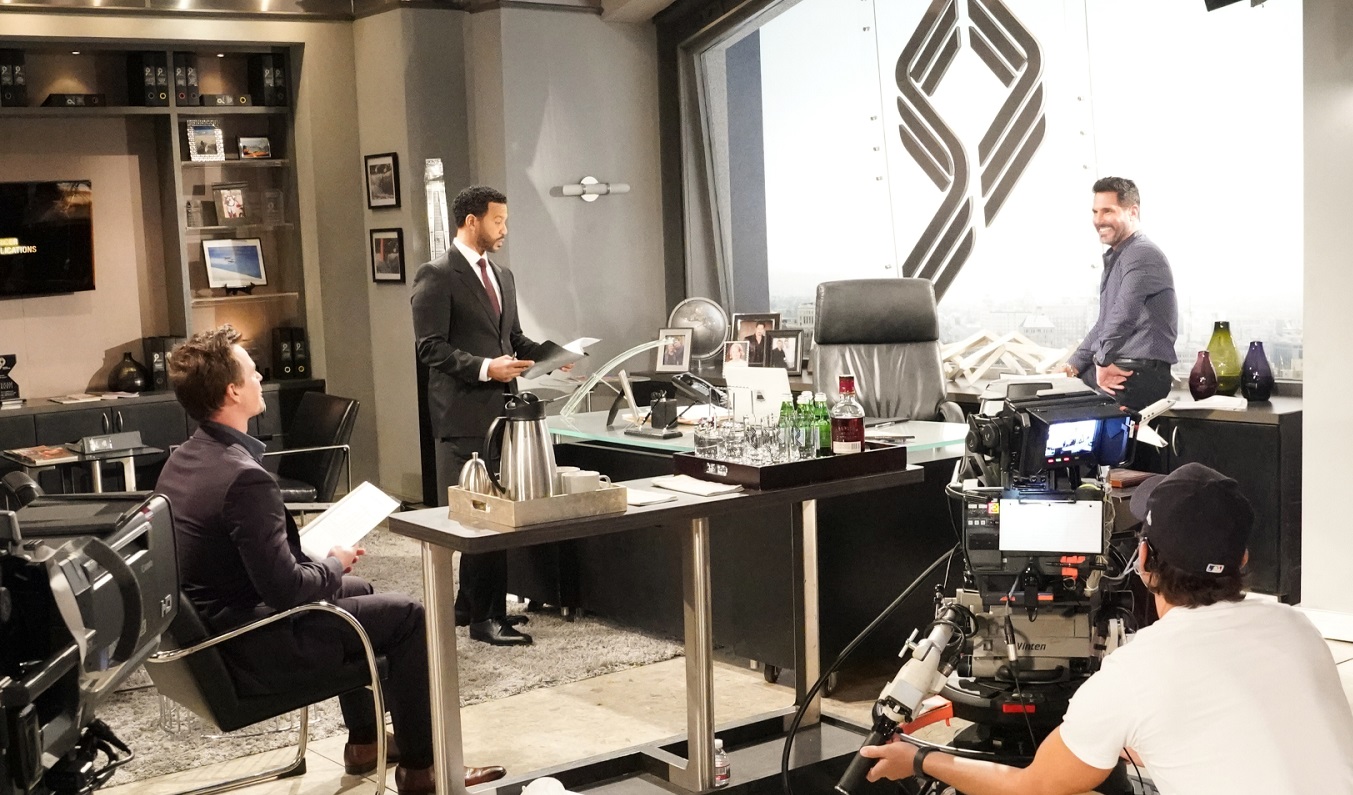 'The Bold and The Beautiful' may feature the so-called 'Forrester war'
The Bold and The Beautiful seems to be making good on its promise to push Liam and Hope to the back burner, at least for now. This gives opportunities for other characters to come to the forefront. And that's especially true with the focus on this so-called "Forrester war."
According to SoapHub, it's Carter's continued affair with Quinn that will lead to this family showdown. Eric Forrester is the key to this war. All he has to do to kick it off is give 10% of the Forrester Creations shares to Carter, which he'll do in secret. After all, if you're going down, why not burn it down before you go?
This will set the stage for Quinn to take over the empire. All this, of course, while Brooke and Steffy are going back and forth. Can you say 'catfight'? More like an all-out war for the Forrester empire!
And Quinn Fuller will also push back
Speaking of Quinn Fuller, The Bold and The Beautiful fans will be seeing a lot more of her in the coming episodes.
As you can imagine, Carter can't get Quinn off his mind. He's going to play the hero at every chance he gets. And this week, he'll really up his game.
"Quinn is everything he could ever ask for in a woman but she is also everything he should avoid," reports SoapHub. "He knows how this goes and is well aware he could lose everything. Is she worth it? Is this more than sparks? Could this lead to love? Perhaps it's time Carter sat down for a very honest conversation with himself."
Wyatt will also confront his mother
Meanwhile, Wyatt Spencer is left to wonder what's coming next with his hot mess of a mother.
And if you believe the latest The Bold and The Beautiful spoilers from Soaps @ SheKnows, he's going to confront her about the Carter situation sooner rather than later.
He's a man of few words, but very strong opinions. Expect this confrontation to blow the lid off a lot of things in the near future. But can Carter and Quinn's relationship survive it all?