'The Bold and the Beautiful' Spoilers for June 13-17: Sheila Breaks Free and Finds Finn
The Bold and the Beautiful spoilers indicate it will be a week of busts. From Sheila Carter's (Kimberlin Brown) great escape to a couple being caught in the act, there's lots of excitement. Here's what to expect from June 13 through 17.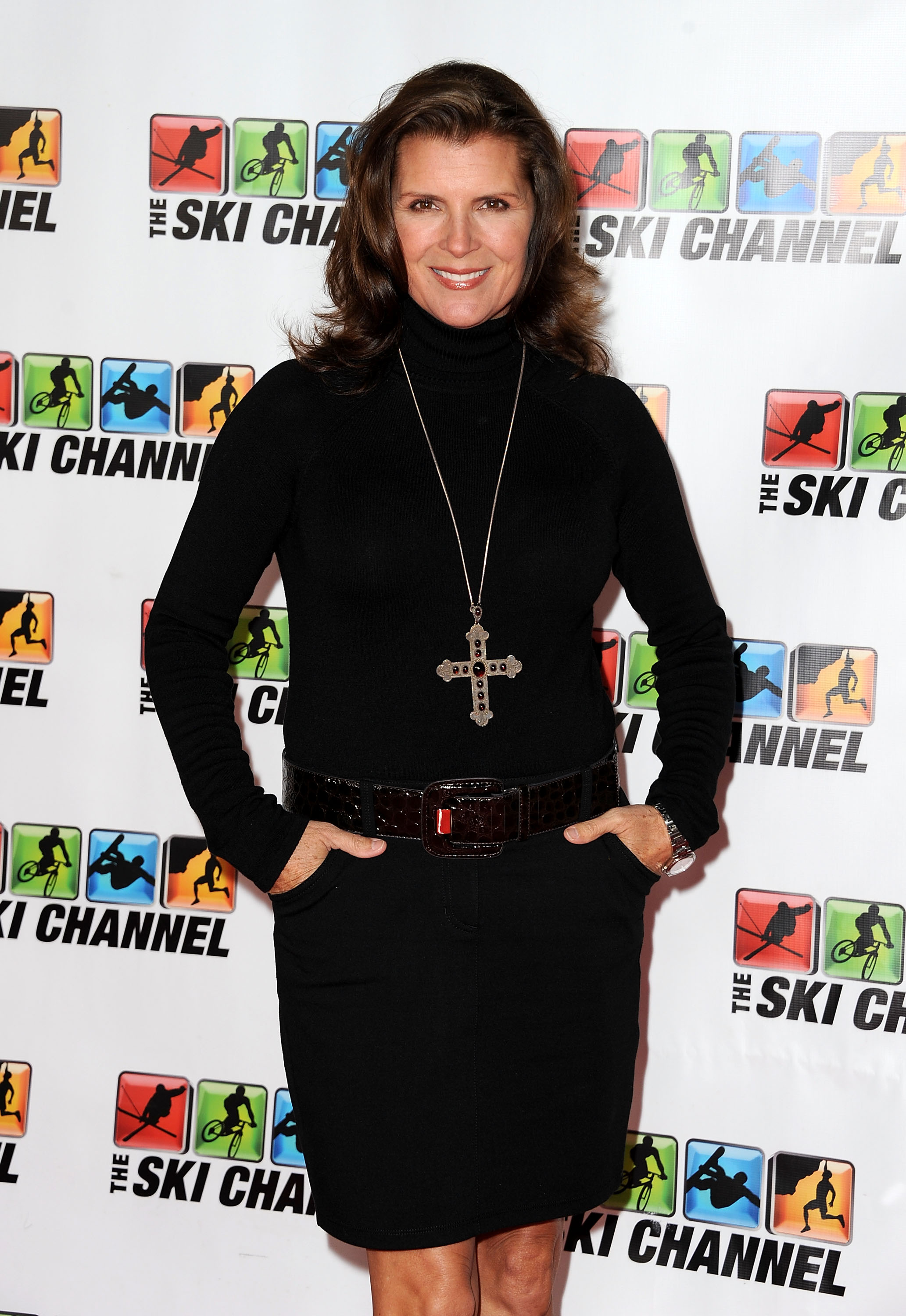 'The Bold and the Beautiful' spoilers reveal that Sheila Carter breaks free
Sheila made good on her promise when she warned the Forrester she'd be back. Prison bars aren't enough to hold the notorious villain anxious to get out. With the help of her loyal friend Mike Guthrie (Ken Hanes), Sheila will break out of the big house. Once she's free, there's one person Sheila will track down.
RELATED: 'The Bold and the Beautiful': Fans Don't Blame Li for Hiding Finn
According to Soaps.com, The Bold and the Beautiful spoilers say that Sheila will show up at Li Finnegan's (Naomi Matsuda) home. After their jailhouse confrontation last week, Li let it accidentally slip that Finn's alive. Sheila's determined to see her son, yet things will become heated between the two mothers. However, when Finn shows signs of waking up, the women might briefly put aside their differences.
The Forresters are on high alert because of Sheila Carter's escape
News of Sheila's escape quickly hits the Forresters. With Sheila's set on revenge, the family is taking measures to protect themselves. While Ridge Forrester (Thorsten Kaye) and Taylor Hayes (Krista Allen) are worried about their family, they're also concerned about Li.
Ridge and Taylor try to reach out to Li to warn her about Sheila's escape. However, Li doesn't want to talk to Taylor. The two women have an argument during which Li blames the Forresters for Finn's "death."
'The Bold and the Beautiful' spoilers say that Eric Forrester and Donna Logan's affair will be exposed
Eric Forrester (John McCook) and Donna Logan (Jennifer Gareis) have been trying to keep their affair on the down-low. However, the couple's affair is inching closer to being exposed. Quinn Fuller (Rena Sofer) becomes concerned when she sees the heart rate stats from Eric's ring. The Forrester matriarch enlists her stepdaughter Bridget Forrester (Ashley Jones) to help hold Eric's health intervention.
RELATED: 'The Bold and the Beautiful' Speculation: Quinn Heartbroken After the Logan Sisters Steal Her Men
However, Eric's not slowing down in his "pickleball" sessions with Donna. The two met up for another rendezvous, but this time they're busted. According to Celeb Dirty Laundry, The Bold and the Beautiful spoilers suggest Hope Logan (Annika Noelle) will discover their secret. Being the moral person she is, one must wonder if Hope will spill the beans or help protect the couple's secret.
Carter Walton is ready to settle with Paris Buckingham
After years of bachelorhood, Carter Walton (Lawrence Saint-Victor) is getting frustrated. The handsome lawyer is prepared to marry and have a family. Carter's heart belongs to Quinn, and he'd love nothing more than for them to be together. However, Quinn's adamant she's staying with Eric.
Realizing it's over with Quinn, Carter decides to move on. According to Soap Hub, The Bold and the Beautiful spoilers say that Carter rekindles his romance with Paris Buckingham (Diamond White). While Paris is thrilled, Quinn and Grace Buckingham (Cassandra Creech) will object to the relationship.
RELATED: 'The Bold and the Beautiful': Grace Needs to Stay out of Paris' Love Life