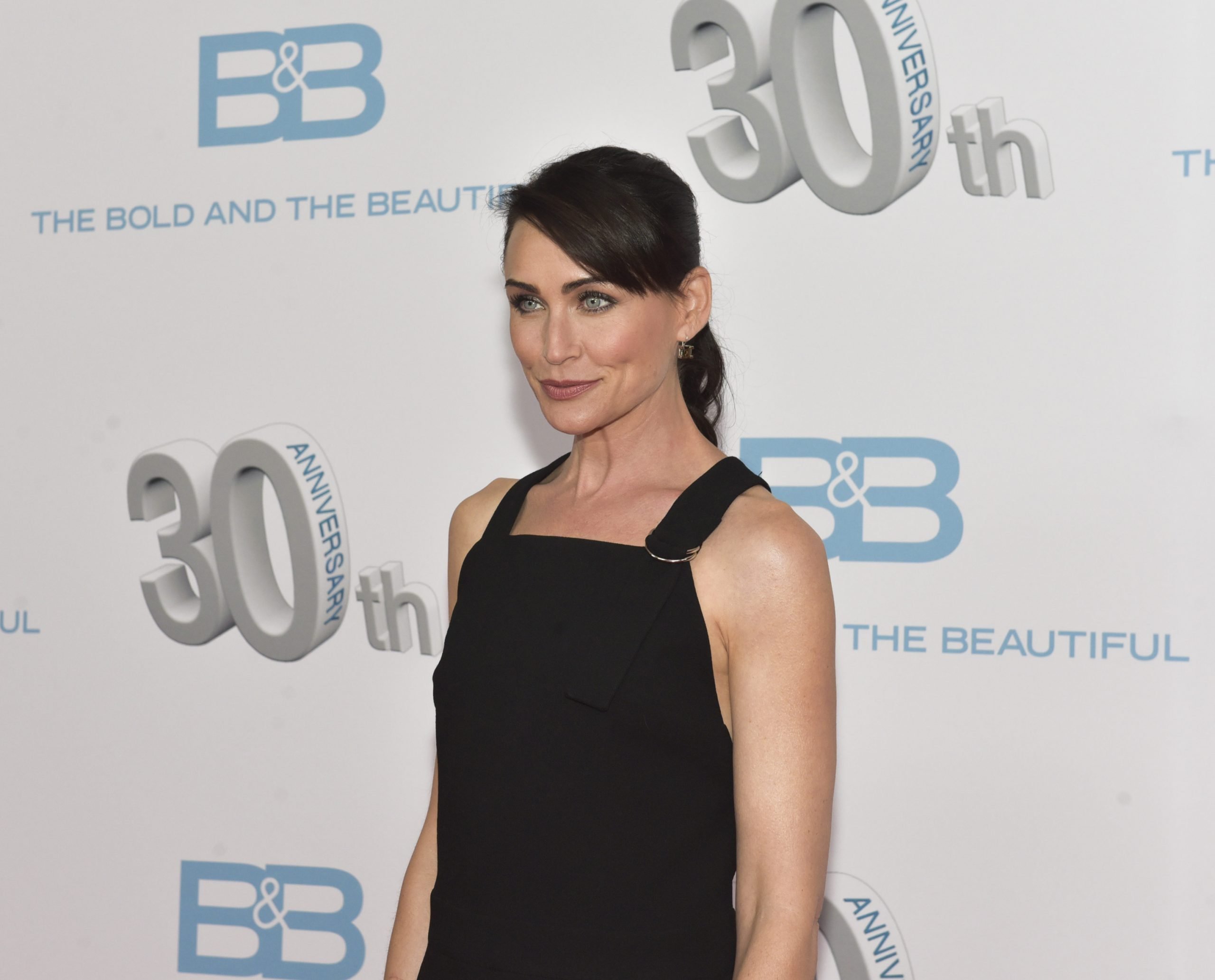 'The Bold and the Beautiful' Spoilers June 27 – July 1: Quinn Has a Wedding to Stop
'The Bold and the Beautiful' spoilers for June 27 through July 1 reveal that Quinn Fuller will reunite with her true love.
The Bold and the Beautiful spoilers indicate there might be two couples breaking up. A marriage ends while a bride's dream wedding day threatens to be disrupted. Here's what to expect for the week of June 27 through July 1.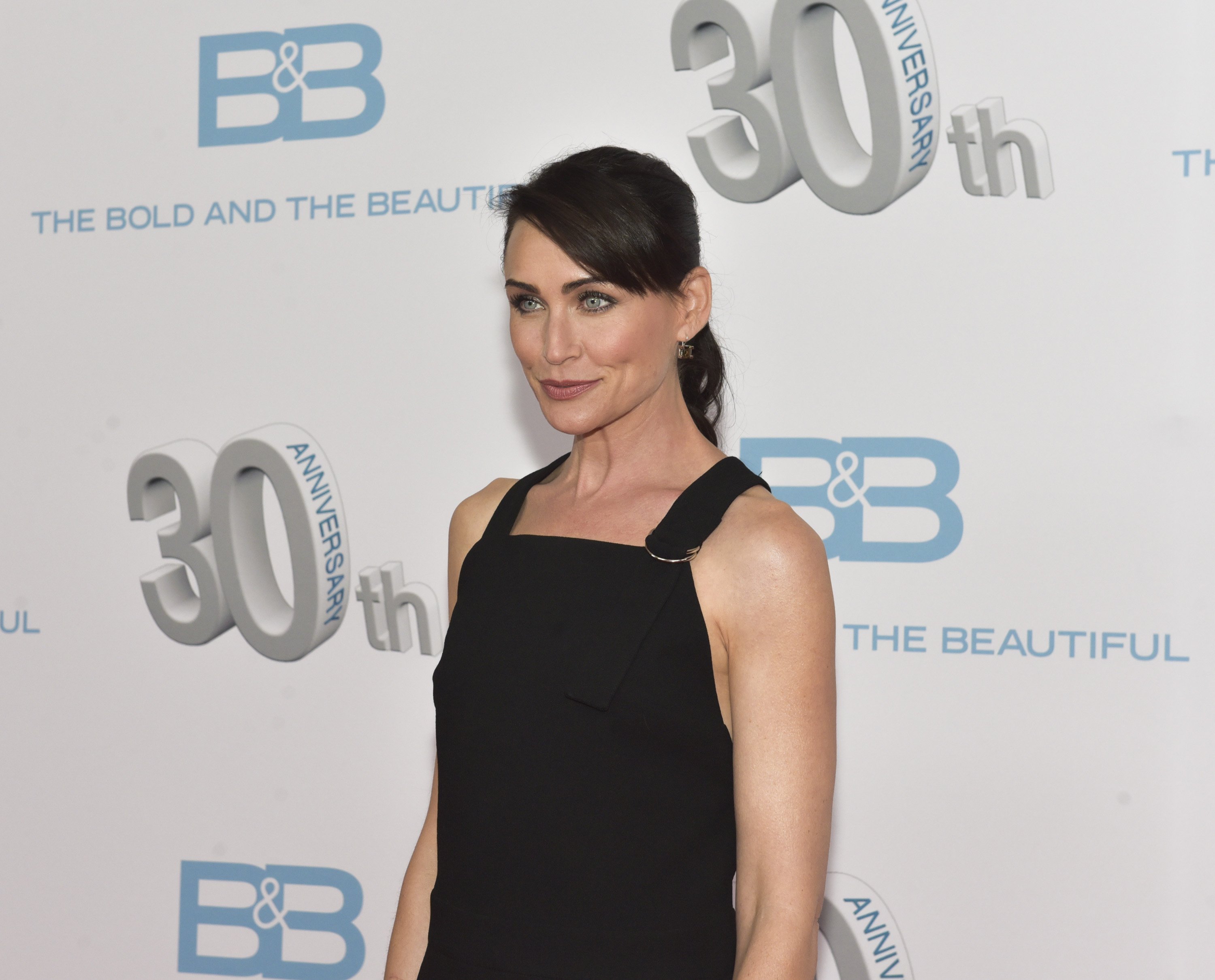 'The Bold and the Beautiful' spoilers say Quinn Fuller and Eric Forrester's marriage is over
Quinn Fuller (Rena Sofer) is in for a shock when she busts Eric Forrester (John McCook) and Donna Logan (Jennifer Gareis) in bed. Quinn is angry, and her first instinct will be to attack Donna; however, she'll have Eric and Bridget Forrester (Ashley Jones) holding her back. Quinn is heartbroken over Eric's betrayal, but after the dust settles, the couple has a heart-to-heart talk.
According to Soaps.com, The Bold and the Beautiful spoilers say that Quinn and Eric decide to divorce. With Quinn, a single woman, she realizes her heart belongs to her true love Carter Walton (Lawrence Saint-Victor). However, Quinn might end up losing him to another woman.
Carter Walton prepares for his wedding to Paris Buckingham
After being rejected by Quinn, Carter reunites with Paris Buckingham (Diamond White). Realizing he's ready to settle down, Carter proposes to Paris, and the couple doesn't waste any time heading down the aisle. According to Celeb Dirty Laundry, The Bold and the Beautiful spoilers say, the couple's beach wedding begins.
While it's a happy occasion for Paris, some guests, namely Grace Buckingham (Cassandra Creech), aren't thrilled with the nuptials. As the couple prepares to exchange vows, Quinn is on her way to stop the ceremony. Quarter fans will be on pins and needles as they hope Quinn arrives in time to declare her love for Carter.
'The Bold and the Beautiful' spoilers reveal Eric Forrester and Donna Logan prepare for the future
Donna was always the woman for Eric, and he promised a future together during their torrid affair. Now that their secret is out and his marriage to Quinn is over, the couple can be together. Donna is ecstatic to have her Honey Bear all to herself and can't wait to share the good news.
The first person she tells is her sister Brooke Logan (Katherine Kelly Lang), who'll be thrilled. However, the excitement over the Deric reunion may be short-lived. The drama will rear its ugly head, and something or someone will disrupt Donna and Eric's plans.
Sheila Carter nursers her son Finn back to health
Nothing stands between Sheila Carter (Kimberlin Brown) and her children. While Sheila was grateful to Li Finnegan (Naomi Matsuda) for saving Finn's life, her nemesis had to go. As viewers saw last week, Sheila ran Li off the road, resulting in Ms. Finnegan crashing her car into a river.
With Li gone, Sheila now must take care of Finn. The nurse will have help from her loyal friend Mike Guthrie (Ken Hanes). According to Soap Dirt, The Bold and the Beautiful spoilers reveal the two will take a stroll down memory lane as they care for Finn.
However, their moment of recollection is over when Finn takes a turn for the worst. As Sheila fights to save her son, Finn's spiritual connection to Steffy Forrester (Jacqueline MacInnes Wood) grows strong. Will thoughts of his wife give Finn the motivation to wake up?