'The Bold and the Beautiful' Spoilers June 6 – 10: Sheila and Li's Explosive Jailhouse Showdown
The Bold and the Beautiful spoilers indicate it will be an explosive week. There's plenty of action in Los Angeles, from John "Finn" Finnegan's (Tanner Novlan) mothers facing off to an upsetting request. Here's what to look forward to from June 6 through 10.
[Spoiler alert: Potential spoilers for upcoming episodes of The Bold and the Beautiful are ahead.]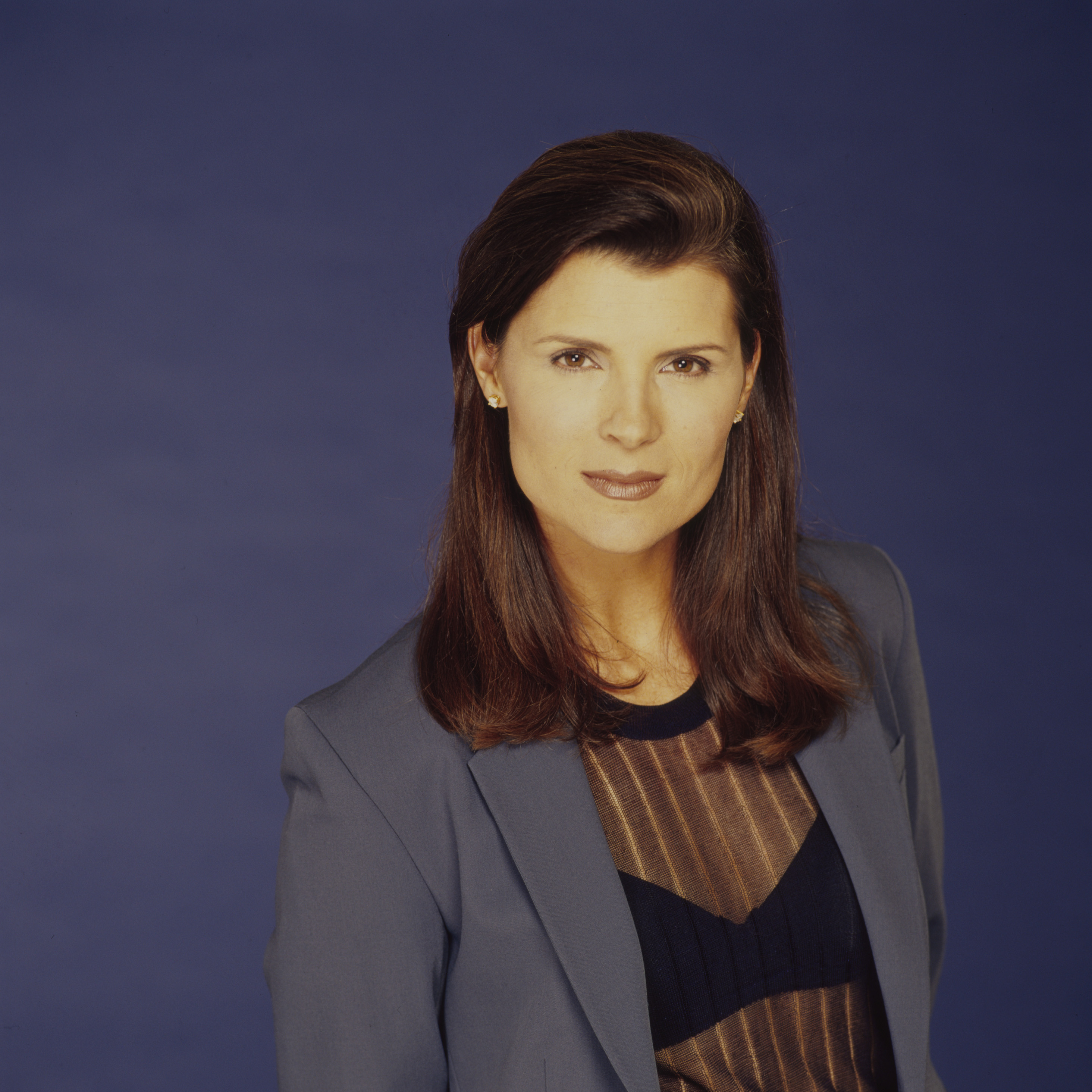 'The Bold and the Beautiful' spoilers suggest Sheila Carter and Li Finnegan's confrontation will be explosive
Fans better have the popcorn ready for the epic showdown between Sheila Carter (Kimberlin Brown) and Li Finnegan (Naomi Matsuda). After learning Sheila is responsible for Finn's shooting, Li pays her a visit in jail. According to Soaps.com, The Bold and the Beautiful spoilers indicate the confrontation will be emotional.
Li will undoubtedly lay into Sheila for the monster she is and tell her she was never a mother to Finn. Sheila's already living with the guilt of "killing" her son, but Li's words will have her breaking down further. However, their confrontation may also lead to Li accidentally slipping that Finn isn't dead. If Sheila catches the slip, it may motivate her to break out of the big house.
RELATED: 'The Bold and the Beautiful' Speculation: Li's Motive for Keeping Finn Hidden
Ridge Forrester's ultimatum might mean trouble for Bridge
Fans knew it was a matter of time before Ridge Forrester (Thorsten Kaye) went crawling back to Brooke Logan (Katherine Kelly Lang). After receiving some advice from Bill Spencer (Don Diamont), Ridge decides to be with his Logan. However, he has one request for Brooke: to cut Deacon Sharpe (Sean Kanan) out of their lives.
Brooke agrees to Ridge's terms; however, not everyone will be happy. Hope Logan (Annika Noelle) will plead with her mom to reconsider the decision. Brooke loves her daughter, but she also loves Ridge and doesn't want to lose him again. It looks like Bridge's reunion is already off to a bad start.
'The Bold and the Beautiful' spoilers suggest Eric Forrester chooses between two women
Eric Forrester (John McCook) will no longer have the best of both worlds. He's enjoying his latest lifestyle of fooling with Donna Logan (Jennifer Gareis) while going home to his wife, Quinn Fuller (Rena Sofer). However, Eric can't keep the charade up much longer. According to Celeb Dirty Laundry, The Bold and the Beautiful spoilers indicate Eric will choose which woman he wants.
RELATED: 'The Bold and the Beautiful': Donna Is the Best Woman for Eric, According to Fans
But it looks like Eric will have help with that decision. Quinn is inching closer to finding out about her husband's affair. As fans remember, Quinn gave Eric a ring to monitor his health. After looking at his latest vital stats, Quinn will become suspicious of her husband's activities.
Grace Buckingham stirs up trouble for Carter Walton
When it comes to meddlesome mothers Grace Buckingham (Cassandra Creech) is the worst. Grace is determined to keep Paris Buckingham (Diamond White) away from Carter Walton (Lawrence Saint-Victor). Although Paris warned her mother to back off, Grace doesn't listen.
According to Soap Dirt, The Bold and the Beautiful spoilers say Grace takes the plan up a notch. Grace goes to Ridge and files a complaint against Carter, alleging he's harassing Paris. Meanwhile, it appears Paris and Carter's romance is back on. Although Quinn is the woman Carter truly loves, he knows they can never be. He needs to move on with his life and decides Paris is the woman for him.
RELATED: 'The Bold and the Beautiful': Paris and Carter Give in to Temptation