'The Bold and the Beautiful' Spoilers May 30 – June 3: Steffy Leaves While Finn Clings to Life
'The Bold and the Beautiful' spoilers for May 30 thru June 3 indicate it'll be emotional for Steffy Forrester who leaves town.
The Bold and the Beautiful spoilers indicate a week of big decisions. Steffy Forrester (Jacqueline MacInnes Wood) needs to clear her head, while Carter Walton (Lawrence Saint-Victor) thinks about his future. Let's look at what's ahead for May 30 thru June 3.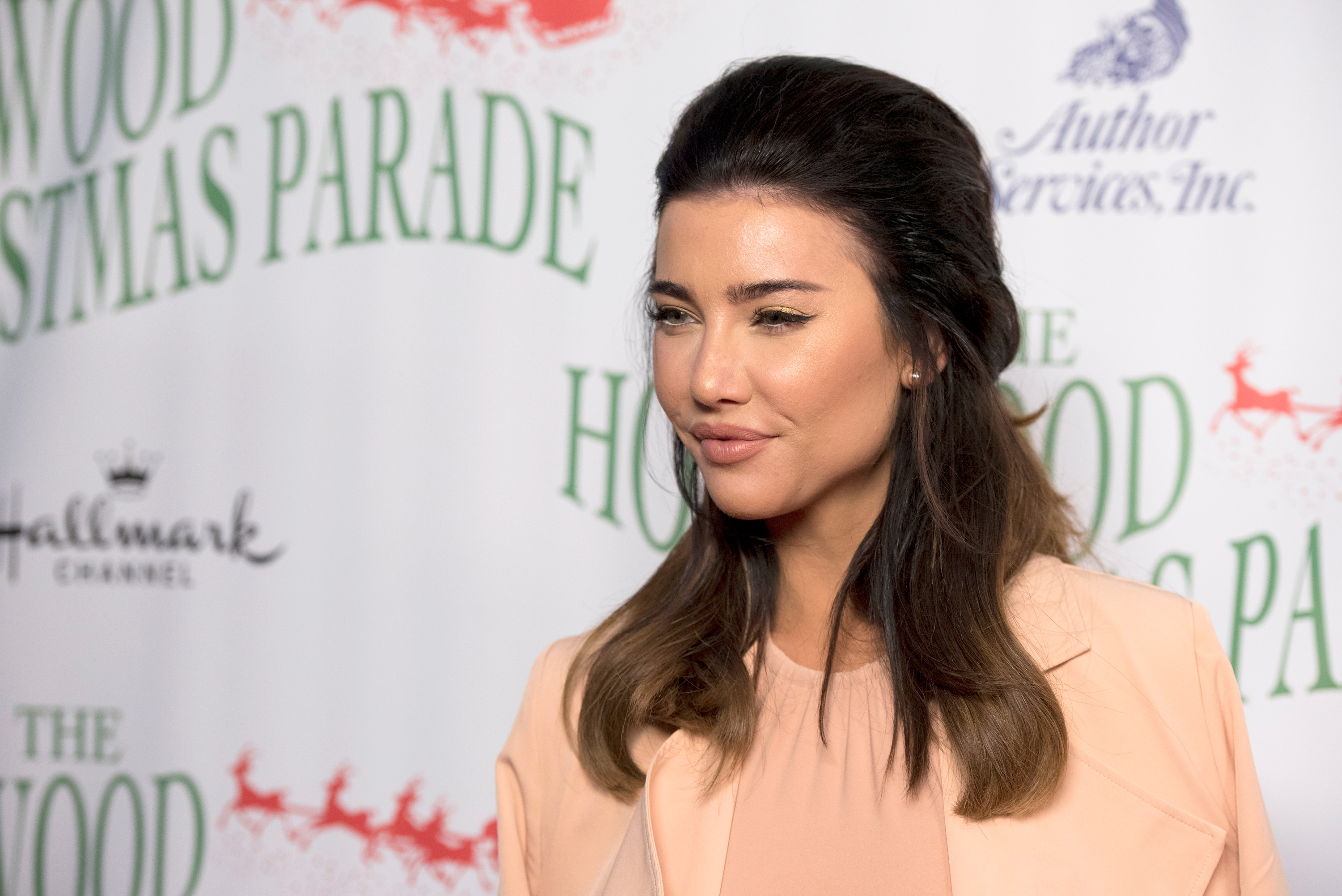 'The Bold and the Beautiful' spoilers indicate an emotional week for Steffy Forrester
Brooke and Hope Logan (Katherine Kelly Lang and Annika Noelle) can rejoice. Steffy Forrester (Jacqueline MacInnes Wood) won't be hanging around Liam Spencer (Scott Clifton) for a while. 
Poor Steffy's going through a tough time following her husband John "Finn" Finnegan's (Tanner Novlan) "death." Needing space, Steffy decides to take a trip with the kids. According to Soaps.com, The Bold and the Beautiful spoilers state Steffy and Liam will share an emotional goodbye as she embarks on her journey.
Hopefully, when Steffy returns, she'll have good news waiting for her.
Finn continues to fight for his life
Unbeknownst to Steffy, her husband Finn is alive. Steffy's mother-in-law Li Finnegan (Naomi Matsuda) has a comatose Finn hidden and is tending to him. While Finn shows no improvement, Li encourages him to fight for Steffy and baby Hayes (Piper Harriet). After witnessing Steffy's intimate moment with Liam, Li is more determined for Finn to wake up and return to his family.
'The Bold and the Beautiful' spoilers say Carter Walton puts his heart on the line
Carter's love life remains complicated. Although he broke up with Paris Buckingham (Diamond White), the singer isn't ready to give up on him. Carter contemplates reconciling with Paris, but luckily Quinn Fuller (Rena Sofer) talks him out of it. 
Quinn stopping Carter's reconciliation with Paris give the lawyer hope for him and the Forrester matriarch. According to Soap Dirt, The Bold and the Beautiful spoilers reveal Carter surprises Quinn by professing his love. The two aren't over each other, and fans are eagerly awaiting the Quarter reunion, which might happen soon. 
An unsuspecting Quinn doesn't know that her "loyal" hubby Eric Forrester (John McCook), is hooking up with Donna Logan (Jennifer Gareis). Eric and Donna enjoy another afternoon of passion while taking a stroll down memory lane. The mood is then broken when Donna asks a special request of Eric, one that may involve a full-time commitment.
Brooke Logan's seduction of Ridge Forrester is a flop
Brooke and Taylor Hayes (Krista Allen) continue fighting over Ridge Forrester (Thorsten Kaye). The women have another catfight this week, which Ridge breaks up. While Brooke is adamant Ridge will come home, he needs more time. 
Yet, an impatient Brooke can't wait. According to Celeb Dirty Laundry, The Bold and the Beautiful spoilers reveal Brooke sneaks into the Forrester mansion to seduce her husband into choosing her. Unfortunately, Brooke's plan backfires, and she leaves in tears. 
However, she's comforted by her ex-lover, Deacon Sharpe (Sean Kanan). Fans remember what happened the last time the two were alone together. While Deacon would love to rekindle his relationship with Brooke, she only has Ridge on her mind.