'The Bold and the Beautiful' Spoilers: Paris Hits Town and it May Be History Repeating Itself All Over Again
Diamond White is making her debut as Paris Buckingham this week on The Bold and the Beautiful and it looks like a storyline from a few years ago could make its way back onto the show.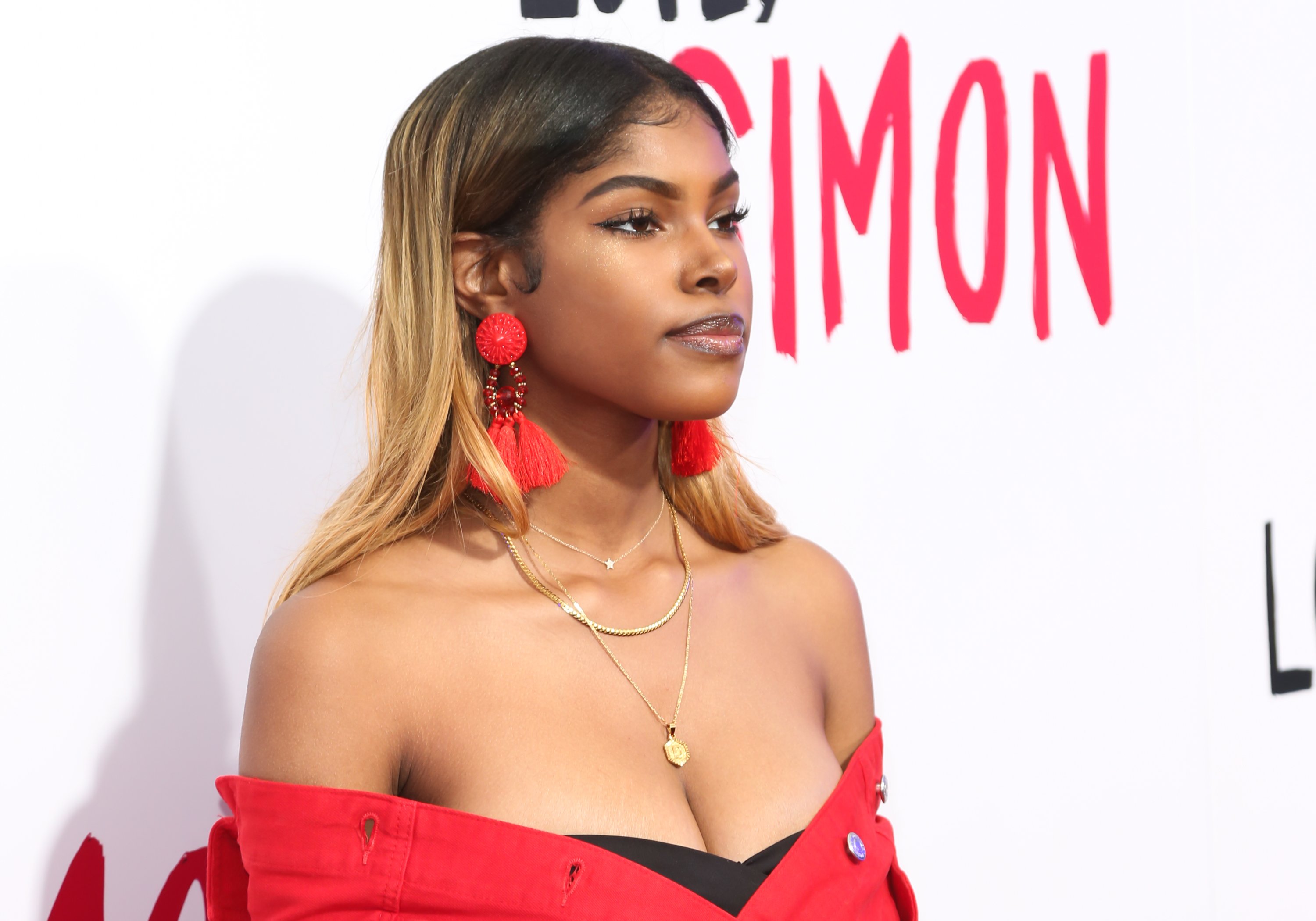 Who is Diamond White?
White is a singer and actress who first got mainstream attention after she was a contestant on the second season of the U.S. version of The X Factor. Prior to this, she was a voice actress on Disney Channel's Phineas and Ferb. After The X Factor, White has continued to release music and appear in a lot of films and television series. Films she has appeared in include Boo! A Madea Halloween and Boo 2! A Madea Halloween. Television series that she's been in include The Haunted Hathaways, Dear White People and Empire.
New promo released for this week
White's character, Paris Buckingham, debuts on the show this week, and several spoilers point to her not only shaking up things on the scene, but specifically making ripples in Zende Forrester and sister Zoe Buckingham's relationship. The two aren't in a relationship yet, as Zoe has been with Carter Walton, but all the signs are there.
Soaps.com reports:
Zoe who? That's what Zende may be left asking when he spends some time with Paris and sparks start flying! (Cue Zoe feeling jealous in 3… 2… ) As predicted, upon finding out about Paris and Zende's recent bonding, Zoe immediately suggests her sister avoid getting caught up with the sexy young designer. (Something tells us Paris is about as likely to take that advice as Thomas is to stop obsessing over Hope!)
In the promo released by CBS, Zoe catches Paris by surprise by showing up at Forrester Creations unannounced. When Zoe mentions that she didn't tell her she was coming to town, Paris says that she wouldn't miss the chance to see the look of total shock on her sister's face. In clip from another portion of her debut week, Zende then says that he wants to know more of the juicy details of her juicy life.
Why this storyline may be familiar
What's uncanny about the way this storyline seems to be headed is that Zende was previously in a love triangle with two other sisters. He was with Nicole Avant and then had a fling with her best friend, Sasha Thompson, who was revealed to be her half-sister.
While it isn't entirely known if Paris could be an interloper in a potential Zoe-Zende relationship, it would make sense for this to be a way of history repeating itself.
The Bold and the Beautiful airs weekdays on CBS.