'The Bold and the Beautiful' Spoilers: Ridges Ultimatum, It's Either Him or Deacon
The Bold and the Beautiful leading man Ridge Forrester (Thorsten Kaye), is again in a conundrum. The fashion designer is torn between his two loves, Brooke Logan (Katherine Kelly Lang) and Taylor Hayes (Krista Allen). While Tridge fans would love to see them together, chances are Bridge will reunite. However, Bridge's reunion centers around Brooke's important decision.
[Spoiler alert: Potential spoilers for upcoming episodes of The Bold and the Beautiful are ahead.]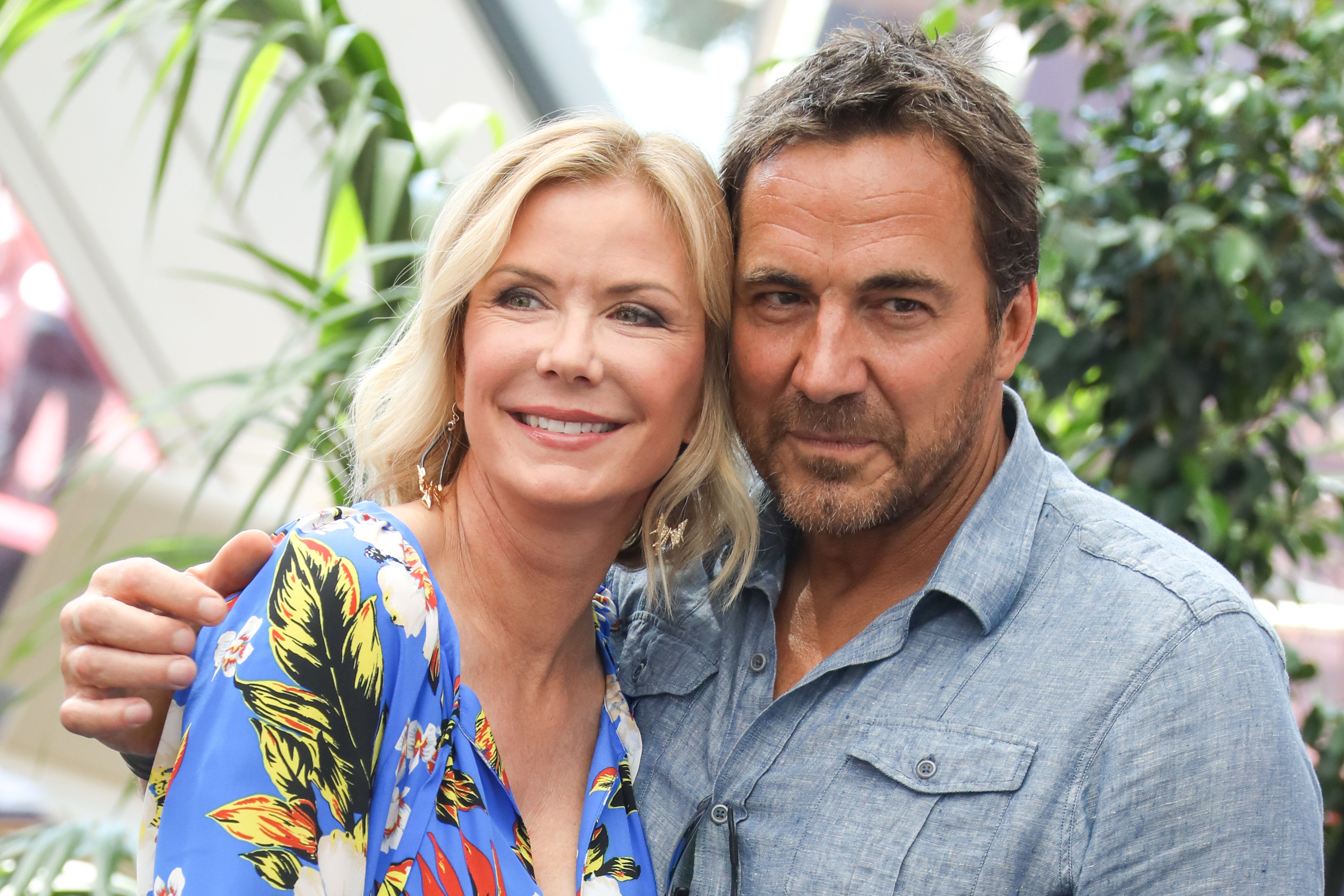 'The Bold and the Beautiful spoilers say Ridge Forrester gives Brooke Logan an ultimatum
Ridge and Brooke have broken up and reunited for the past 35 years. Their latest split revolves around Brooke's ex-lover, Deacon Sharpe (Sean Kanan). While Deacon claims he came back to reconnect with his daughter Hope Logan (Annika Noelle), Ridge believed it was Brooke he was after.
Ridge's fear of Deacon and Brooke falling into old habits came true on New Year's Eve. With Ridge out of town, a drunk Brooke invited Deacon over. The two had vodka shots and reminisced about their past, and as the clock struck midnight, the two locked lips.
RELATED: 'The Bold and the Beautiful' Spoilers: Ridge Dashes Brooke's Hopes of a Reunion
Brooke tried to hide her secret from Ridge but was outed by Douglas Forrester (Henry Joseph Samiri). A furious Ridge walked out on Brooke, yet now that he knows about Sheila Carter's (Kimberlin Brown) involvement in the champagne switcheroo, it changes everything. According to Celeb Dirty Laundry, The Bold and the Beautiful spoilers indicate Ridge will return to Brooke; however, he issues an ultimatum to her first.
Brooke Logan forced to cut Deacon Sharpe out of her life
Ridge and Brooke's problems revolved around Deacon. He's done enough damage to their relationship with his mere presence, and Ridge fears he'll create more trouble. If he and Brooke want to move on, he'll force his beloved Logan to make a choice. It's either him or Deacon.
Brooke will be stunned by Ridge's request yet understands his concern. She loves Ridge and wants him to come home, yet she'll have compromises to make if she wants her destiny. Brooke and Deacon have become close since his return. She's seen how much he's changed and approves of him being in Hope's life.
While they'll continue being connected because of Hope, Brooke doesn't want Deacon in her life. To make Ridge happy, Brooke will cut ties with Deacon.
Hope Logan is unhappy with Ridge Forrester's ultimatum
One Logan woman won't be happy with Ridge's ultimatum on The Bold and the Beautiful. Hope's been a big supporter of Brooke and Ridge reuniting; however, she might be against the idea when it affects her happiness. Ridge's ultimatum will mean Deacon will no longer be allowed to visit Hope on the Logan property. While it may not seem like a big deal, Hope will make it into one.
Hope will insist she should be allowed to see Deacon whenever and wherever she wants, even in her home. With her daughter and husband butting heads, Brooke will be playing peacemaker. She loves Ridge and doesn't want anything to ruin their reunion. Yet, she also doesn't want to destroy her relationship with her daughter.
Ridge and Brooke's road to reconciliation again will be rocky when Brooke has to make a sacrifice. No matter who Brooke chooses, she risks losing a loved one.
RELATED: 'The Bold and the Beautiful': Fans Want a New Man for Brooke