'The Bold and the Beautiful' Spoilers Steffy Finds a Surprise Guest in Her Home
Steffy Forrester's (Jacqueline MacInnes Wood) life continues to be chaotic on The Bold and the Beautiful. Last week, the Forrester CEO was blissful as she exchanged vows with Dr. John "Finn" Finnegan (Tanner Novlan). But Steffy's dream of happy home life with her new husband and their baby has been disrupted by the return of Sheila Carter (Kimberlin Brown). The revelation of Sheila as Finn's birth mother is creating drama for the newlyweds. Things are going to become worse when Steffy catches Sheila in her home.
[Spoiler Alert: Potential spoilers for upcoming episodes of The Bold and The Beautiful are up ahead.]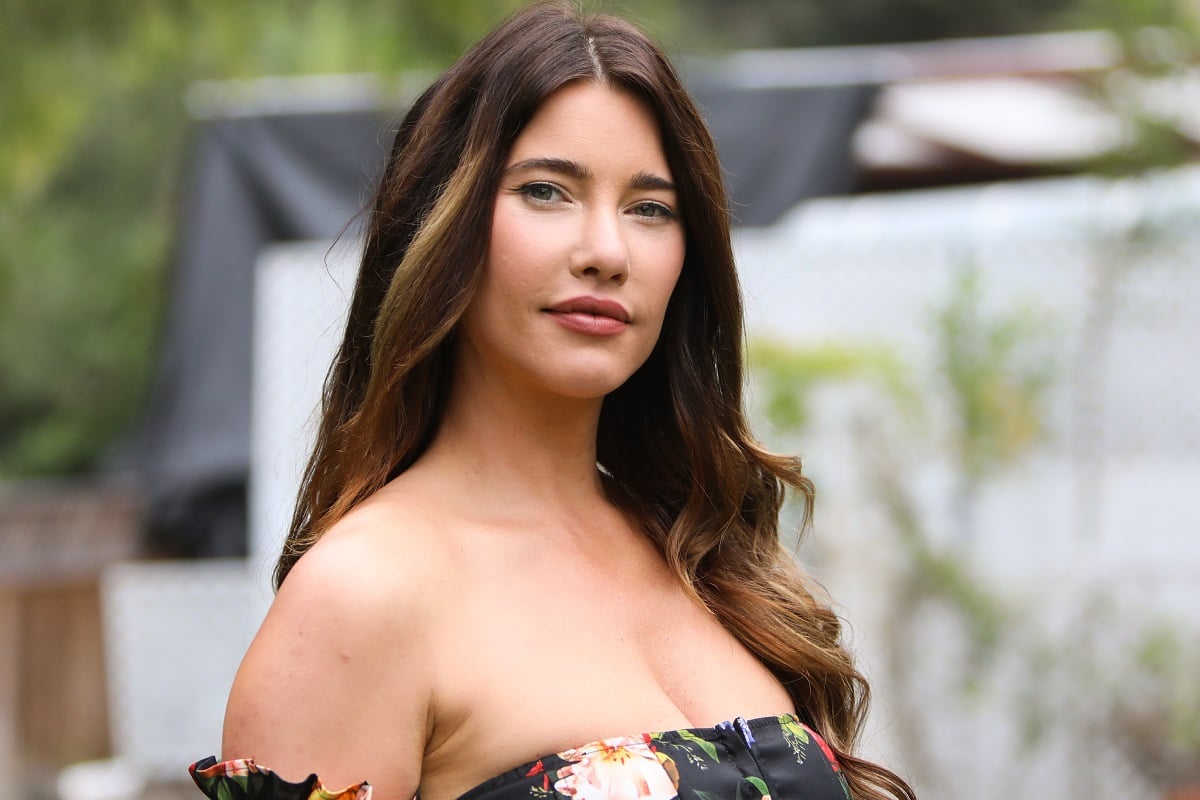 'The Bold and the Beautiful' spoilers has Steffy Forrester catching Sheila Carter with baby Hayes
Steffy knows how dangerous Sheila is. The villain has spent most of her life torturing the Forrester family. With Sheila back in town and her new mother-in-law, Steffy has laid down the law. She ordered Sheila to stay away from her family and barred Finn from contacting his mother. Steffy doesn't know that her husband went behind her back, and she'll discover his deception.
According to Soaps.com, spoilers for Thursday, August 26th, say things will become explosive when Steffy catches Sheila with baby Hayes. The new mom arrives home after a trip, and when she steps through the door, she's stunned to find Sheila in her house. It's Steffy's worst nightmare, and immediately she's going into protective mother mode.
Steffy Forrester turns her anger towards her husband Finn
Steffy will be angry when she sees Sheila holding baby Hayes. The last thing she wants is Sheila anywhere near her child. Of course, she'll be unleashing her fury on Sheila and Finn when she learns about his secret.
RELATED: 'The Bold And The Beautiful' Sheila Carter Is Finn's Birth Mother
Finn's been in a tough predicament ever since Sheila revealed she was his mother. A part of him wants to know Sheila, yet Steffy doesn't want her in their lives, given her unsavory past. Finn's torn between two important women in his life. Although Steffy forbade him from seeing Sheila, the good doctor couldn't resist.
When Steffy learns of Finn's betrayal, she's going to be furious. She'll feel as if Finn has no regard for her feelings. With Finn breaking a promise, this is going to strain their marriage further.
Steffy Forrester becomes Sheila Carter's new enemy
Steffy is a strong-willed woman, and when it comes to protecting her family, her fighting spirit shines. Steffy's made it clear Sheila is to stay away from her family. But as The Bold and the Beautiful fans know, nothing will stop Sheila from getting what she wants.
Sheila wants a chance to get to know her son and her grandson. Yet, Steffy's standing in her way. Steffy's now become Sheila's new enemy, and she'll be plotting to remove Steffy from Finn's life. Given Sheila's past crimes, there's no telling how far she'll go to get revenge against Steffy.