'The Bold and the Beautiful' Spoilers for the Week of July 16: Justin's Future, Zoe's Departure
Speculation about Justin's future and talks about Zoe's very disappointing departure dominate 'The Bold and The Beautiful' spoilers for the week of July 16.
The long-time soap opera The Bold and The Beautiful continues to entertain fans about the trials and travails of the Forrester family in LA. This week's spoilers speculate Justin's future and discuss Zoe's disappointing departure. What's next for the Forrester family? Let's take a look.
[Warning: Potential spoilers for the upcoming week of The Bold and The Beautiful are up ahead.]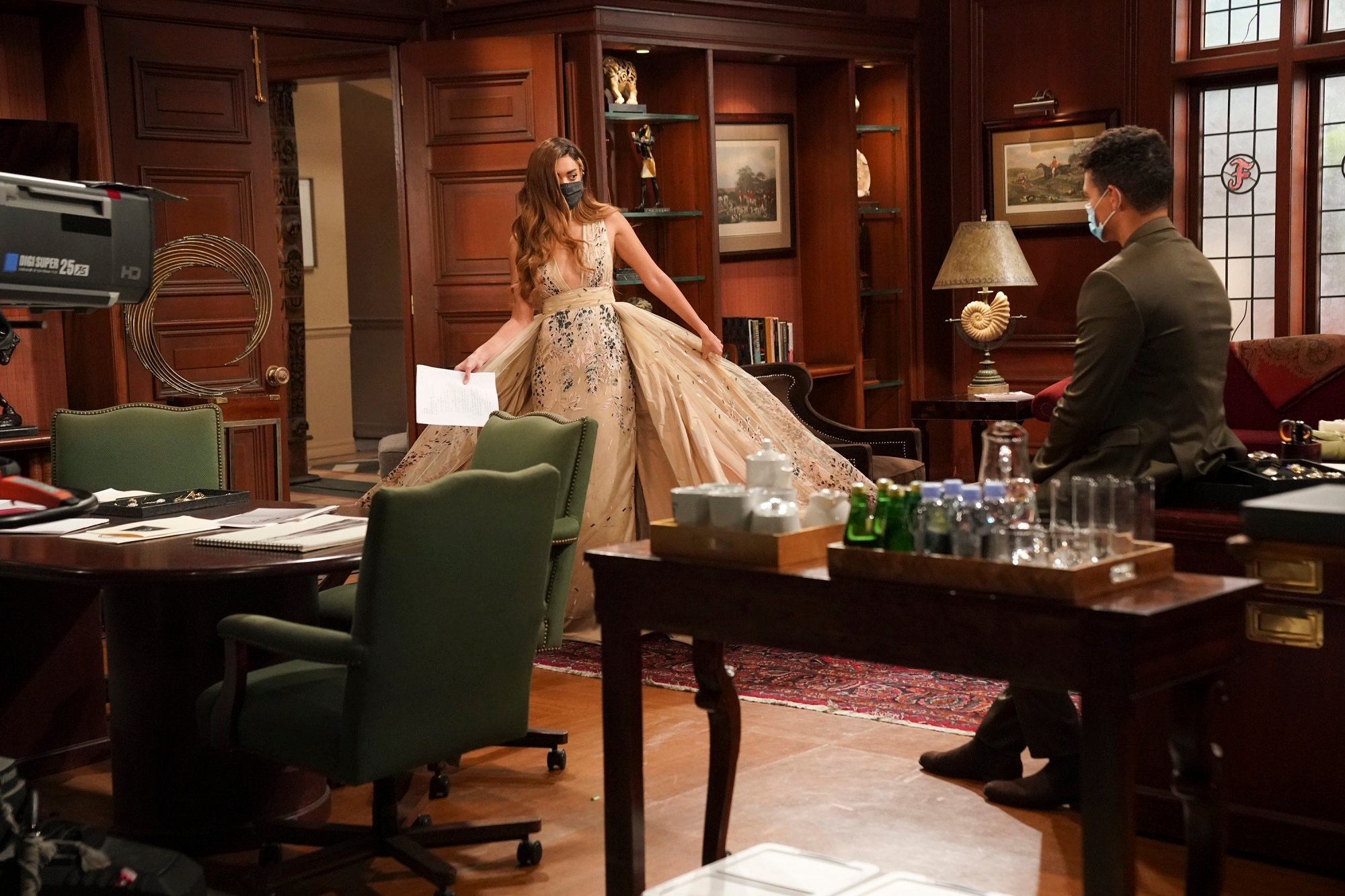 First, let's talk about Zoe's disappointing departure
Fans of The Bold and The Beautiful are universally disappointed about how Zoe (Kiara Barnes) exited the show. It's not that they weren't expecting her to leave. On the contrary, Zoe has been a problematic character for some time. And some fans have been very vocal with their desire that she be sent back to England.
Unfortunately, the June 6 episode of the show fulfilled the fandom's wishes in the worst way. According to Soaps @ SheKnows, Zoe decided to "sort out her feelings" about Paris when she's overseas. This, of course, comes after she found out the truth about Carter and Quinn's affair through Paris. Leaving off on a "conflicted" note — does she choose Carter or Paris? — may leave the door open for Barnes to return in the future. But it left the fans wanting more and feeling very disappointed.
'The Bold and The Beautiful' has an uncertain future for Justin
Later today, The Bold and The Beautiful will show how Justin's plot continues to unravel. Ridge has been demanding answers from Justin, who has been evasive. Is Justin hungry for power or just a sociopath?
During the week of July 16, SoapHub speculates that we'll learn more about the truth of Justin's behavior and motivations. Right now, he's keeping a hostage (Thomas Forrester) and withholding information that can set an innocent man (Liam) free.
"Justin's case could go either way and viewers are going to have to stay tuned in order to find out what happens to him. It certainly might come down to Justin's word over Thomas's. If that's the case, then Justin could perhaps successfully argue that Thomas is lying as he has so many times in the past," they say.
Meanwhile, elsewhere in Los Angeles
Fans of The Bold and The Beautiful may be tired of seeing Hope cry all the time, but she certainly has had her share of bad breaks. And those bad breaks are going to continue into the week of July 16.
Later today, Hope is going to find out that her beloved Liam is innocent of any wrongdoing in Vinny's death. And just as she finds that out, Liam gets transferred to a permanent prison courtesy of Lt. Baker. Speculation abounds, then, as to what Hope is going to do with that information — and whether she'll be able to put it to good use to set her husband free.