'The Bold and the Beautiful' Star Diamond White on the Experience of Having to Hug a Mannequin Due to COVID-19
The Bold and the Beautiful viewers are starting to learn more about Paris Buckingham, the new character portrayed by soap opera newcomer Diamond White. In a recent interview, White talked about being a part of the show while production is a lot different due to the coronavirus (COVID-19 pandemic.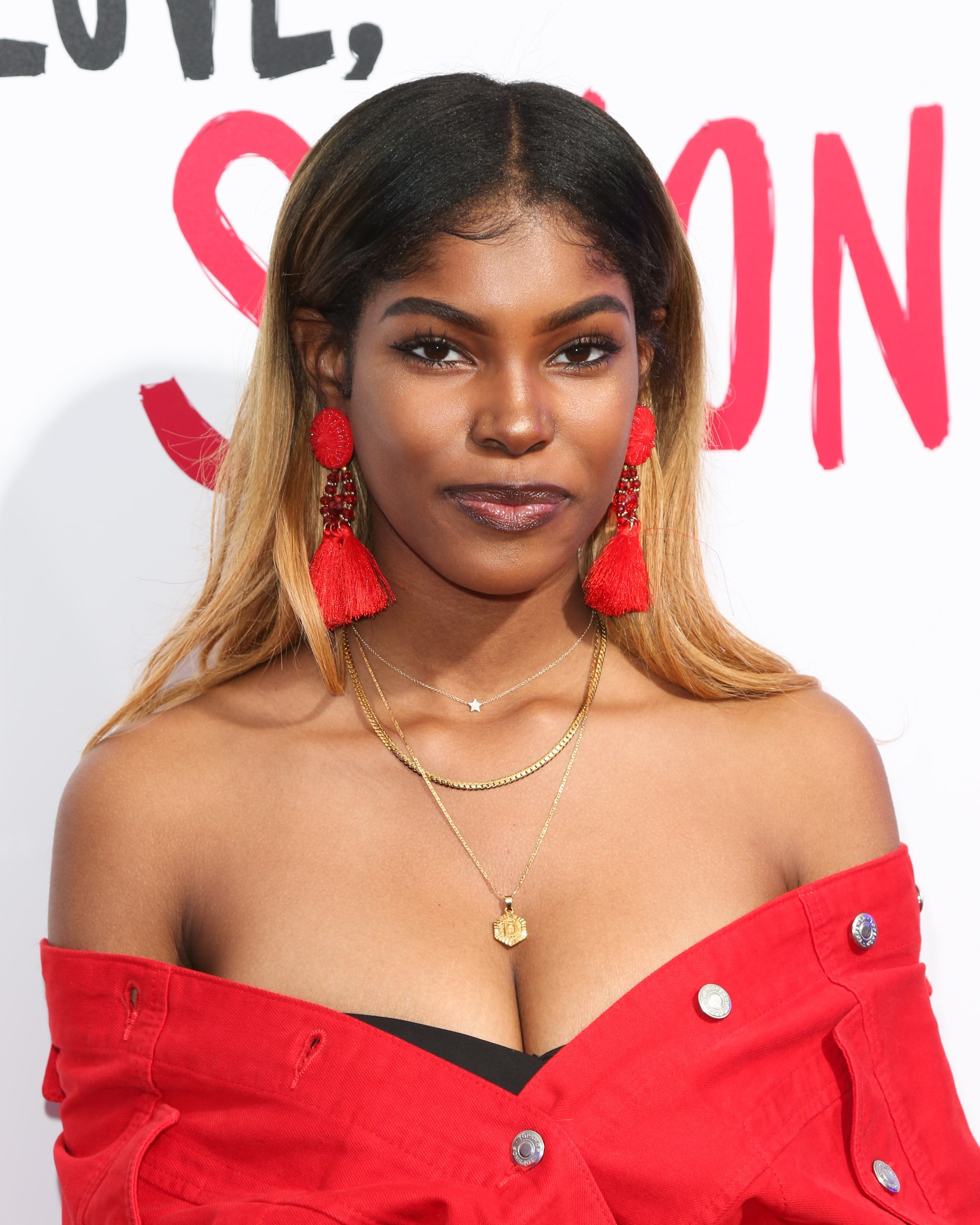 Diamond White debuted in her first soap opera role
Paris is the younger sister of Zoe Buckingham and the other youngest daughter of Reese Buckingham. Prior to the show, White was most known for being a contestant on the second season of the U.S. version of The X Factor. Before The X Factor, she was voice actress on Disney Channel's Phineas and Ferb.
Since her The X Factor appearance, White has continued to release music and appear in several films and television series. She starred in Tyler Perry's Boo! A Madea Halloween and Boo 2! A Madea Halloween. She also had guest-starring or recurring roles on The Haunted Hathaways, Dear White People and Empire.
RELATED: 'The Bold and the Beautiful: Zende and Thomas Could Be Feuding: 'These Two Guys Are Sizing Each Other up'
Diamond White talks about her role on 'The Bold and the Beautiful'
In an interview with the Pittsburgh CBS affiliate KDKA, White spoke about joining the show and the experience of filming the series in the middle of the pandemic.
White revealed how she exactly got the role, including how she had already cut her hair before she actually nabbed the role. "I've been acting for years and my agent had sent this audition for this character that was not fully developed," she said. "They were like kinda put your spin on it and let's see what you do. I had just shaved my head, so I was like, hmmm let's see if I even book anything else because I look completely different. I put it on tape and it was one of the first auditions that I had done having no hair. I think that it boosted my confidence a bit and I think that's why I did end up getting it."
After booking the role, she began to meet the cast via Zoom. Next, she got tested for coronavirus, and once she was cleared, dove right into the role. It's a role that viewers still have a lot of questions about, including if she takes after her father "This is the sister that no one knew existed," explained White. "We already know my dad is shady. I don't know if that runs in the family or not but I think it's going to shake things up a bit especially with my sister and her dynamics between the different guys that she's into. Now there's two of us."
Impacts of the pandemic
In a now-viral interview with Forbes, The Bold and the Beautiful head writer Bradley Bell explained said the show would have to do certain things in order to complete intimate scenes. "We have some life-like blow-up dolls that have been sitting around here for the past 15 years, that we've used for various other stories — (like) when people were presumed dead," he said. "We're dusting off the dolls and putting new wigs and make-up on them and they'll be featured in love scenes."
White spoke about working with mannequins as her introduction to The Bold and the Beautiful.
She said, " I had to hug a mannequin [laughs]. The director of that episode went and showed me how to do it and how to like wiggle and make it look as real as possible. That's the one thing I'm just hoping it looks good. Welcome to a TV show in the middle of a pandemic. You would never expect."
The Bold and the Beautiful airs weekdays on CBS.