'The Bold and the Beautiful' Star Diamond White On Her Character: 'I Got to Make Paris My Playground'
The Bold and the Beautiful star Diamond White has been winning viewers of the show over as she gels into the role of Paris Buckingham. In a recent interview, White talked about bringing life to the new character, which she originated.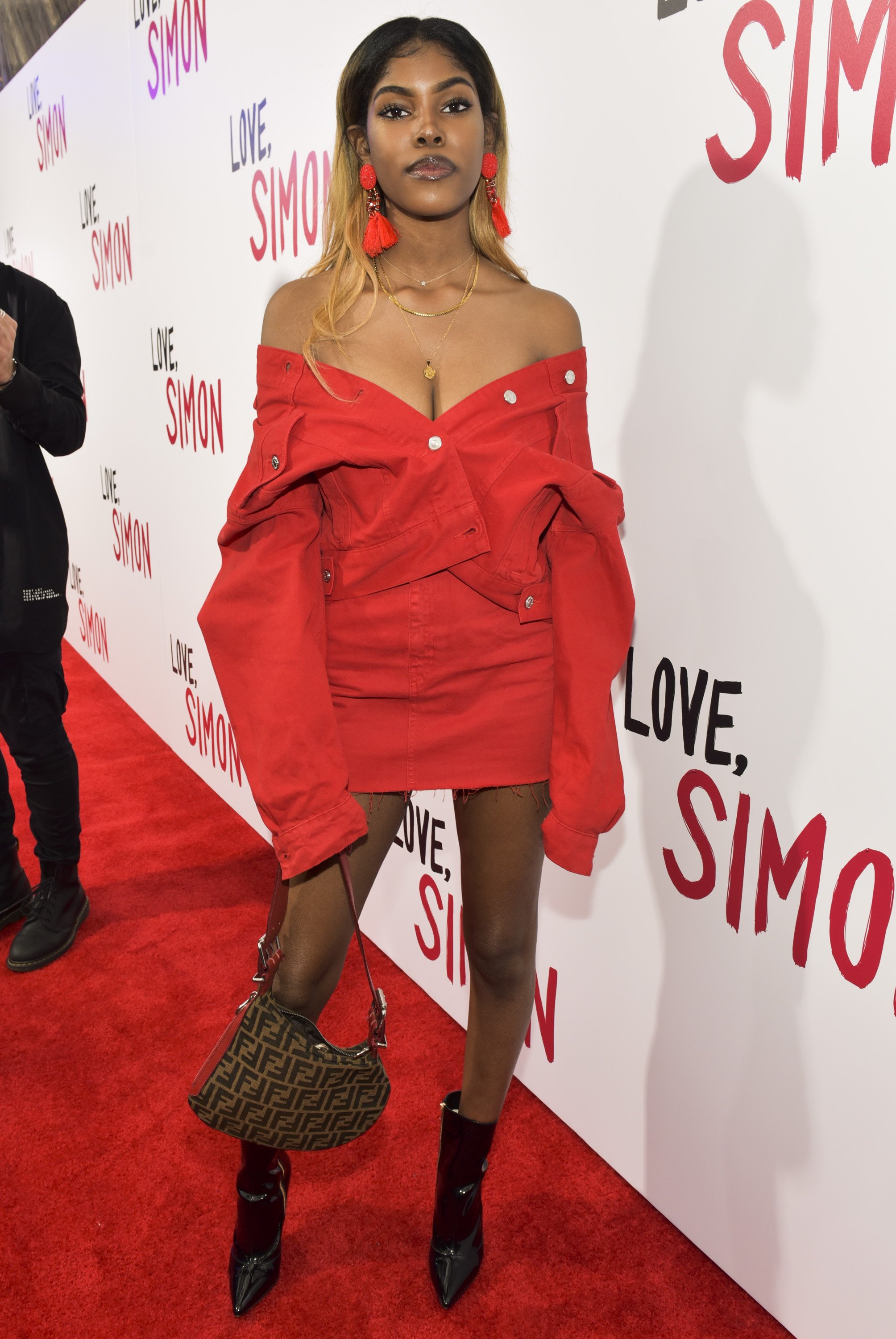 Diamond White before 'The Bold and the Beautiful'
On The Bold and the Beautiful, Paris is the younger sister of Zoe Buckingham and the youngest daughter of Reese Buckingham. Before being on the show, White was most known for being a contestant on the second season of the U.S. version of The X Factor. Before The X Factor, she was a voice actress on Disney Channel's Phineas and Ferb.
After appearing on The X Factor, White continued to release music and appear in several films and television series. She had a key role in Tyler Perry's Boo! A Madea Halloween and Boo 2! A Madea Halloween. The actress also had guest-starring or recurring roles on The Haunted Hathaways, Dear White People and Empire.
"I've been acting for years and my agent had sent this audition for this character that was not fully developed," she told Pittsburgh CBS affiliate KDKA on landing the role. "They were like kinda put your spin on it and let's see what you do. I had just shaved my head, so I was like, hmmm let's see if I even book anything else because I look completely different. I put it on tape and it was one of the first auditions that I had done having no hair. I think that it boosted my confidence a bit and I think that's why I did end up getting it."
Diamond White talks about playing Lala on 'Empire' and Paris Buckingham on 'The Bold and the Beautiful'
In a recent interview with Soap Opera Digest, White talked not only about playing Paris on the CBS soap opera, but her prior role on Lee Daniels' Empire.
"It was so, so cool," White explained. "I had auditioned for that show ever since it came out [in 2015], and it was always like, 'Oh, this character isn't really right for her but maybe the next one.' I went out on so many auditions for Empire and then I heard that it was their last season and I was like, 'Dang it! I'm not going to be able to work on Empire,' and then the role for Lala came along and I sent in a self-tape and I got it! I was like, 'Yes! I actually get to work on Empire.' I had such a fun time with everyone. Taraji [P. Henson, ex-Cookie] was super-sweet. I really, really enjoyed meeting Terrence [Howard, ex-Lucious]. There was a day, like, he wasn't even supposed to be on set — no one knew that he was there — and all of a sudden we just hear this piano and I'm like, 'Who's playing piano?' and everyone's like, 'Yeah, that's Terrence. He does that sometimes,' and I was like, 'Whoa, this guy's really cool.' It was amazing, and the food in Chicago on that set [where the show filmed], they knew what they were doing!"
"Honestly, when I was reading for it, for me it was the fact that I could build this character," she said. "When I auditioned for it, Paris wasn't really anything more than an idea and I think that's kind of why I got it. The breakdown was very vague and I was like, 'Let me bring in my insight and bring in who I think this character is,' and that's what attracted me, that I got to make Paris my playground and build her. I was really excited for that."
The Bold and the Beautiful airs weekdays on CBS.