'The Bold and the Beautiful' Star Don Diamont: Is He Married and What is His Net Worth?
Don Diamont is a popular daytime TV star. Is he single and what is his net worth?
Think back to that period in time when The Young and the Restless plotlines pit Brad Carlton against Victor Newman and another rival, Jack Abbott. The character, played by Don Diamont, was one of the show's most memorable opportunistic businessmen in Genoa City. Fans might remember when Brad was killed off and Diamont's transition from Y&R to The Bold and the Beautiful as Bill Spencer.
Diamont's run on soap operas has lasted more than 30 years, landed him a position on People's "Most Beautiful" list, and led to a love connection. Learn more about the actor's career, background, and net worth.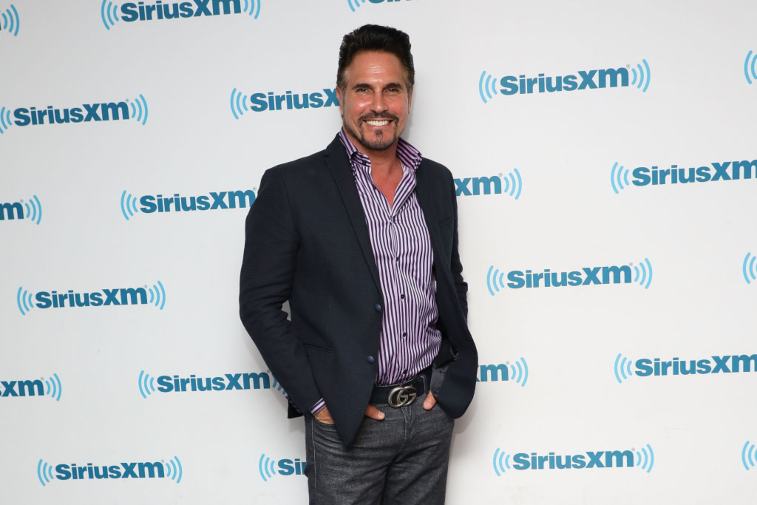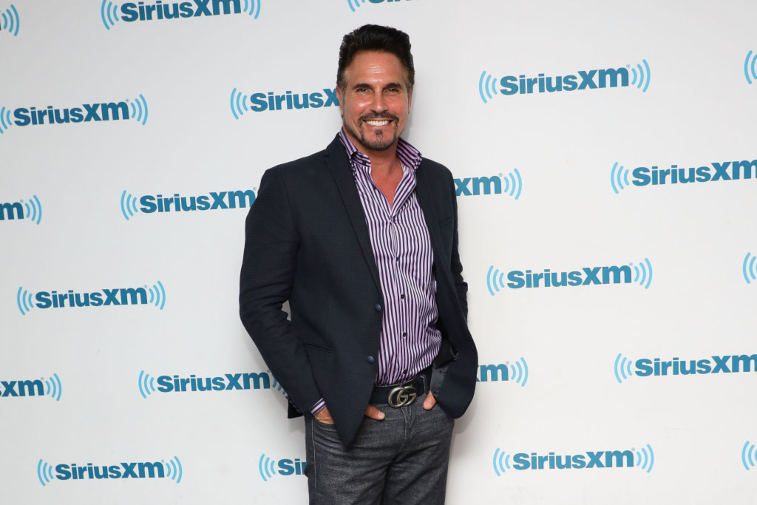 Diamont made a name for himself in modeling first
Don Diamont—born Donald Feinberg—warmed up to being in the spotlight as a kids' model and by the time he reached high school, excelled in athletics. As a young man, he jumped into the modeling world overseas to earn some money but didn't enjoy the prospect of standing still in front of a camera for hours.
A throwback interview with Soap Opera Digest in 1986 reveals that he was okay with making money doing it, but didn't see it as a long-term option:
"I didn't like standing there for hours on end having my picture taken — not talking, not thinking, just standing. I didn't like having to be around models all the time, either."
Diamont eventually returned to the U.S. where a new agent convinced him to keep modeling, but in Hollywood. He did, and spent some of his money on acting lessons, which led to his first gig. This early part of his career is when he also began using his mother's maiden name as his stage name.
'The Young and the Restless' wasn't the first soap opera for him
According to IMDb, Diamont's classes with famed acting coach Nina Foch paid off because he auditioned for Days of Our Lives and got the part. In 1984, Diamont played the role of Carlo Forenza. He was on the show for less than a year but some fans still remember the young character and his affair with Liz Chandler.
Diamont's time on Days wasn't to be forever, and he was fired from the cast, which was a learning experience for him and an opportunity for another door to open. In 1985, Diamont became Brad Carlton on The Young and the Restless and starred in the role off and on until 2009.
After his departure from the popular daytime soap, he then transitioned over to The Bold and the Beautiful where he plays "Dollar Bill" Spencer, a ruthless publishing tycoon.
Diamont has married twice and published a memoir about his family
After they began dating 1986, Diamont and Rachel Braun married in 1994. They had four sons together: Lauren, Sasha, Alex, and Luca. The couple divorced in 2002 and Diamont was awarded custody of his sons.
In 2003, the actor had twins with girlfriend Cindy Ambuehl, and the two got married in 2012. She too used to star in The Bold and the Beautiful, and now works in real estate. Diamont, the youngest of four children, also took in his sister's son after her death in 1998. Together, the couple raised seven sons.
A dedicated family man, Diamont penned a book titled "My Seven Sons and How We Raised Each Other," which hit the shelves in 2018. In it, he discusses the loss of his father and two of his siblings, fatherhood, and how much he's learned from his own children.
Diamont's acting career has helped him grow his wealth
Although Diamont's had roles in television shows and a few films, daytime television has been good to him. His character on B&B is the head of a dynasty, and it's unlikely Diamont will be retiring anytime soon. Fans would surely miss seeing his face and his interactions with Katherine Kelly Lang's Brooke.
With that said, Diamont's work has earned him an estimated net worth of $4 million, according to Celebrity Net Worth. He also uses his star power to give back to charity, and he actively raises awareness and funds for organizations tied to multiple sclerosis and ALS.