'The Bold and the Beautiful' Star Hunter Tylo Once Sued TV Tycoon Aaron Spelling For A Totally Valid Reason
In 1996, The Bold and the Beautiful star, Hunter Tylo, chose to abandon her role as Dr. Taylor Hayes in exchange for a spot on Aaron Spelling's primetime hit, Melrose Place. However, things didn't quite go as planned. Tylo sued Spelling and eventually return to the set of B&B. Here's what happened and who testified on Tylo's behalf.
About Hunter Tylo's role on 'Melrose Place'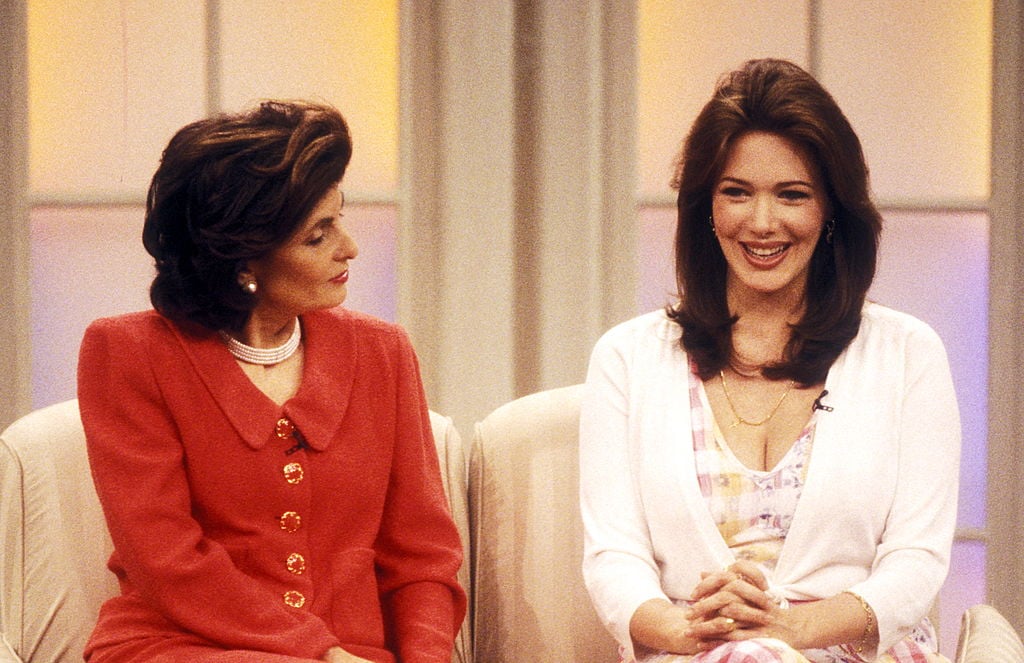 The late media mogul, Aaron Spelling, is the man behind hits like Beverly Hills 90210, Mod Squad, Charlie's Angels, Dynasty, Charmed, and more. By 1992, the acclaimed producer brought the world a primetime show that would rival all others at that time: Melrose Place.
At the time, Hunter Tylo had been on the CBS daytime drama, The Bold and the Beautiful for two years. She was cast in Melrose Place, hired by Spelling himself, in February 1996.
The character, Taylor McBride, is described as a "sexy vixen" who schemed and seduced to steal her former lover Peter Bruns (Jack Wagner, who also appeared on B&B) away from his wife, Amanda (Heather Locklear).
Lisa Rinna was recast in the role after a fallout between Tylo and Spelling. What happened?
Why did Tylo sue the media mogul?
As Tylo alerted Melrose Place producers of her pregnancy, her contract was terminated. The executives in charge cited a "material change" clause with Spelling saying pregnancy weight gain would make the character "unconvincing." They then recast Rinna.
Tylo filed pregnancy discrimination, wrongful termination, and breach of contract lawsuit. Her attorneys argued she could've kept the role and hid parts of her body or hired a body double. The same, she said, had been done for Locklear.
Included in the court documents, are overheard conversations.
"Why doesn't she just go out and get an abortion? Then she can work!" Tylo claimed a producer said.
Representatives on Spelling's behalf denied any wrongdoing on their part. Tylo appeared in court throughout her third trimester. The jury deliberated for five days.
What was the verdict?
Spelling's representatives stated Tylo was a "liar and publicity seeker," claiming they'd offered her a new contract and new character role as part of a settlement offer.
"They never dreamed I would challenge them -— never," Tylo said at the time via CNN Money. "Believe me, no woman in this business wants to challenge a producer in this business. You can be blackballed very easily."
Locklear testified that she was, in fact, allowed to continue playing a similar role while pregnant while Rinna announced at the time she, too, was expecting and would be allowed to continue with the role.
The jury awarded Tylo with a $4.8 million settlement. $4 million for emotional distress and $894,601 for economic loss, is more than the $2.5 million she originally asked for. She resumed work on B&B and found other projects after.
The Bold and Beautiful airs weekdays on CBS.