'The Bold and the Beautiful' Star Susan Flannery: Where is She Now and What's Her Net Worth?
Soap opera fans can rattle off the names of OG cast members without batting an eye, and when it comes to The Bold and the Beautiful, Susan Flannery rolls off the tongue.
For 25 years, she played the matriarch of the Forrester clan, Stephanie. Her character frequently clashed with Katherine Kelly Lang's Brooke Logan while protecting Ridge and Thorne and keeping a close eye over her family's fortune.
But like Ronn Moss, Flannery left the daytime soap behind in 2012. Fans weren't ready for the move, but her character was given a heartwarming sendoff with her cancer storyline.
Granddaughter Steffy serves as a reminder of her presence and in 2018, Flannery did a brief voiceover return for Brooke's wedding day. Here's an idea of what Flannery's been up to since leaving and her net worth.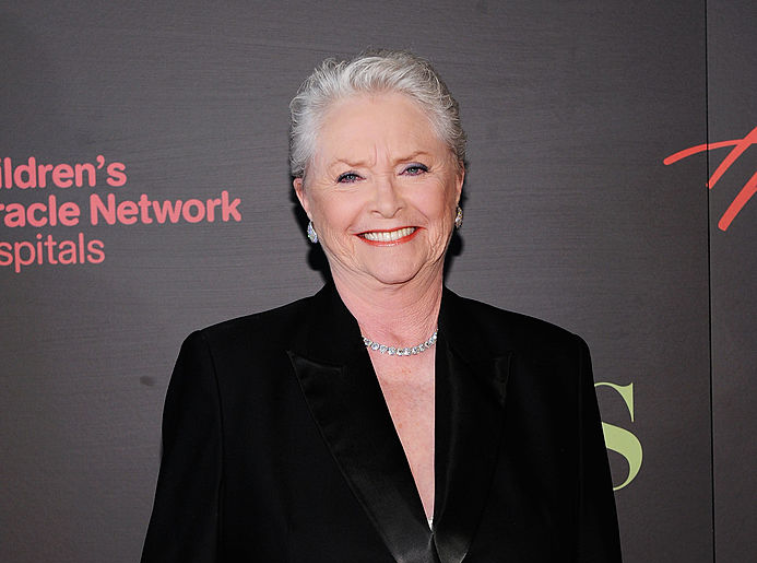 Why did Flannery leave the series?
Behind the scenes of The Bold and the Beautiful, rumors swirled that Moss (who played Ridge Forrester) was unhappy. He left weeks before Flannery, but she was one of the first to know about his decision and after speaking with him, chose to close out her chapter on the show too.
In a 2013 interview with TV Guide, Flannery shared that she loved how Stephanie was able to die with Brooke at her side, and the episode was very special to her.
When asked about whether she missed The Bold and the Beautiful she said, "Nope." And she explained that she didn't miss acting either.
Nope. I really only think about that part of my life when somebody calls me. I don't mean to be unkind or anything. I had a great run and a wonderful time, but there's a time to go. And when you go it's over. You don't look back. My friend Joanna Johnson [B&B's Karen] was so worried that I was going to lose my mind if I stopped working. [Laughs] But I lost that a long, long time ago, so what the hell? She said, "You have too much energy! What will you do with it?" But it's all been fine.
She's directed other projects
Flannery is an experienced director and sat in the chair not only for 18 episodes of The Bold and the Beautiful, but also Guiding Light and Venice the Series. In 2017, she directed an episode of The Fosters according to IMDb. Altogether, she's directed close to 60 episodes of television.
She hasn't been very active in TV lately, but her daughter and grandson have made guest appearances on B&B since her departure.
Flannery's career in film and television increased her wealth
Besides working on The Bold and the Beautiful, Flannery was an actress in Days of Our Lives, Dallas, and a host of movies and television series.
The soon-to-be 81-year-old spends some of her spare time with friends, but additionally, she visits her daughter Blaise and her family who now live in Australia.
Though she is not on the entertainment scene, she is enjoying being retired. In a 2017 interview with TV Insider, Flannery said she wouldn't mind tackling another directing project, but B&B is behind her. According to Celebrity Net Worth, her fortune is $9 million.