'The Bold and the Beautiful': Steffy Forrester Was Once Presumed Dead
Steffy Forrester (Jacqueline MacInnes Wood) has become The Bold and the Beautiful's leading lady. For years, viewers have watched Steffy grow into a wife, mother, and Forrester CEO. As the daughter of Ridge Forrester (Thorsten Kaye) and Taylor Hayes (Hunter Tylo), Steffy's been part of plenty of drama since the day she was born. One prominent storyline during Steffy's early years had her family grieving her death.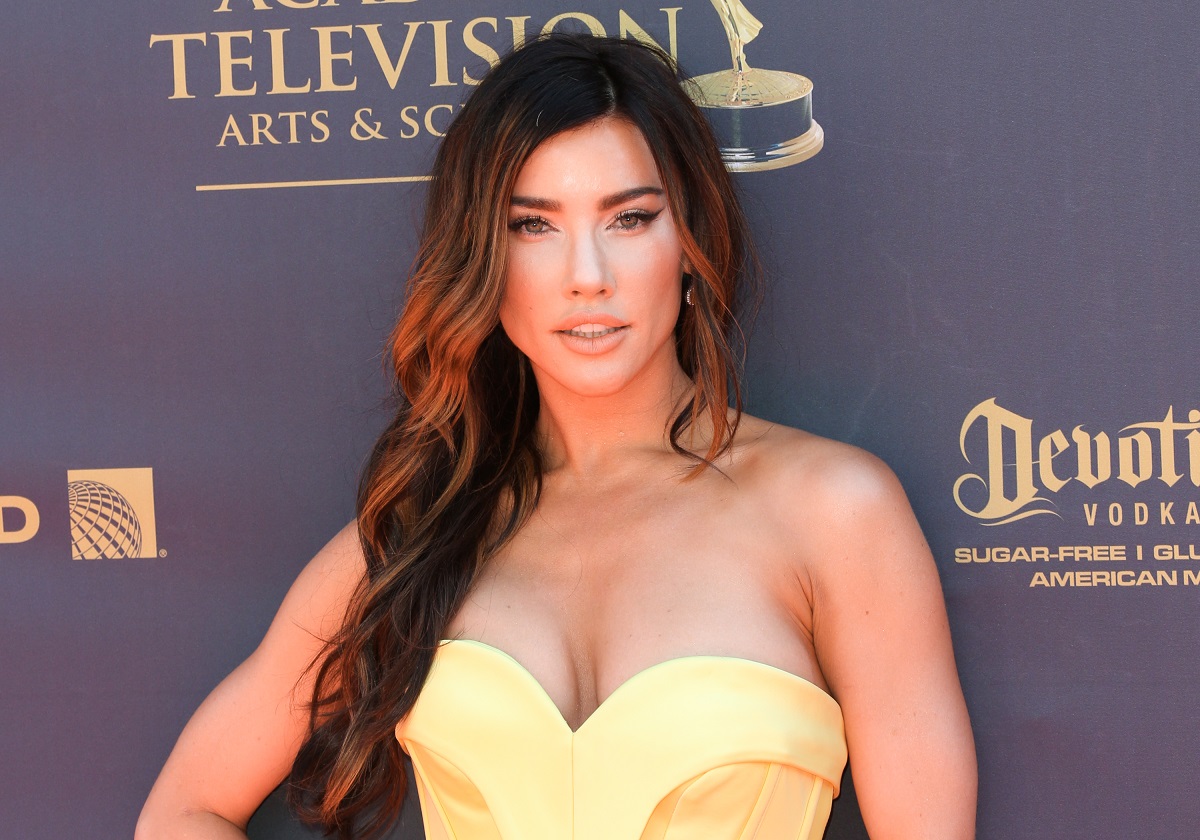 'The Bold and the Beautiful' Steffy Forrester "died" from a shark attack
Ridge and Taylor have undergone many obstacles throughout their relationship. In 2001, the couple believed they had lost Steffy. The couple was enjoying a vacation on a yacht when the nanny informed them Steffy was gone.
A search of the boat showed no trace of Steffy, and the parents feared the worse. The next day Coast Guard officials found Steffy's torn life jacket. Ridge and Taylor were informed that Steffy was presumed dead as the result of a shark attack.
Steffy Forrester was kidnapped by her dad's ex-girlfriend
The Bold and the Beautiful fans grieved along with Ridge and Taylor over the loss of Steffy. Yet, in true soap opera fashion, there was a twist to this storyline. It turns out Steffy wasn't dead but was kidnapped by Ridge's ex Morgan DeWitt (Sarah Buxton).
As a teen, Morgan became pregnant with Ridge's baby but was convinced by Stephanie Forrester (Susan Flannery) to have an abortion. When Morgan arrives in Los Angeles, she's still obsessed over Ridge and is determined to have his baby. She tricks Ridge into sleeping with her and eventually becomes pregnant. However, Morgan loses the baby after falling during a scuffle with Taylor.
With the help of a boat crew member, Morgan kidnapped Steffy. However, her secret was discovered by Taylor, but Morgan knocked Taylor out before she could alert Ridge. Morgan and her accomplice Dr. Tim Reid (Aaron Lustig), kept Taylor and Steffy hostage. Morgan was about to shoot Taylor until Ridge came to the rescue.
Morgan and Tim went on the run but were later apprehended when she tried to kill Stephanie.
The Forrester CEO's latest drama
Steffy's experienced a lot of turmoil in her childhood, which has continued into adulthood. For the past decade, she's been caught in a never-ending triangle with Liam Spencer (Scott Clifton) and Hope Logan (Annika Noelle). It appeared Steffy had finally moved on and found happiness with her husband, Dr. John "Finn" Finnegan (Tanner Novlan).
However, Steffy and Finn's marriage has gotten off to a rocky start with the arrival of his mother and Forrester nemesis Sheila Carter (Kimberlin Brown). Tensions are mounting between the couple now that Hope has become involved in the situation. According to Fame10, Steffy is furious, learning that Hope encourages him to have a relationship with Sheila. So it appears Steffy and Hope will reignite their rivalry, which will lead to a spousal switch between the two couples.