'The Bold and the Beautiful': Steffy and Sheila's Confrontation Turns Deadly
'The Bold and the Beautiful' characters Steffy Forrester and her mother-in-law Sheila Carter face off in a heated confrontation with dangerous consequences.
The Bold and the Beautiful character Steffy Forrester (Jacqueline MacInnes Wood) is no stranger to drama. As the daughter of Ridge Forrester (Thorsten Kaye) and Taylor Hayes (Krista Allen), her life has been chaotic since birth. Now that she's an adult, Steffy's experiencing more problems from her mother-in-law Sheila Carter (Kimberlin Brown). After learning about Sheila's latest scheme, the Forrester CEO's life might be in danger.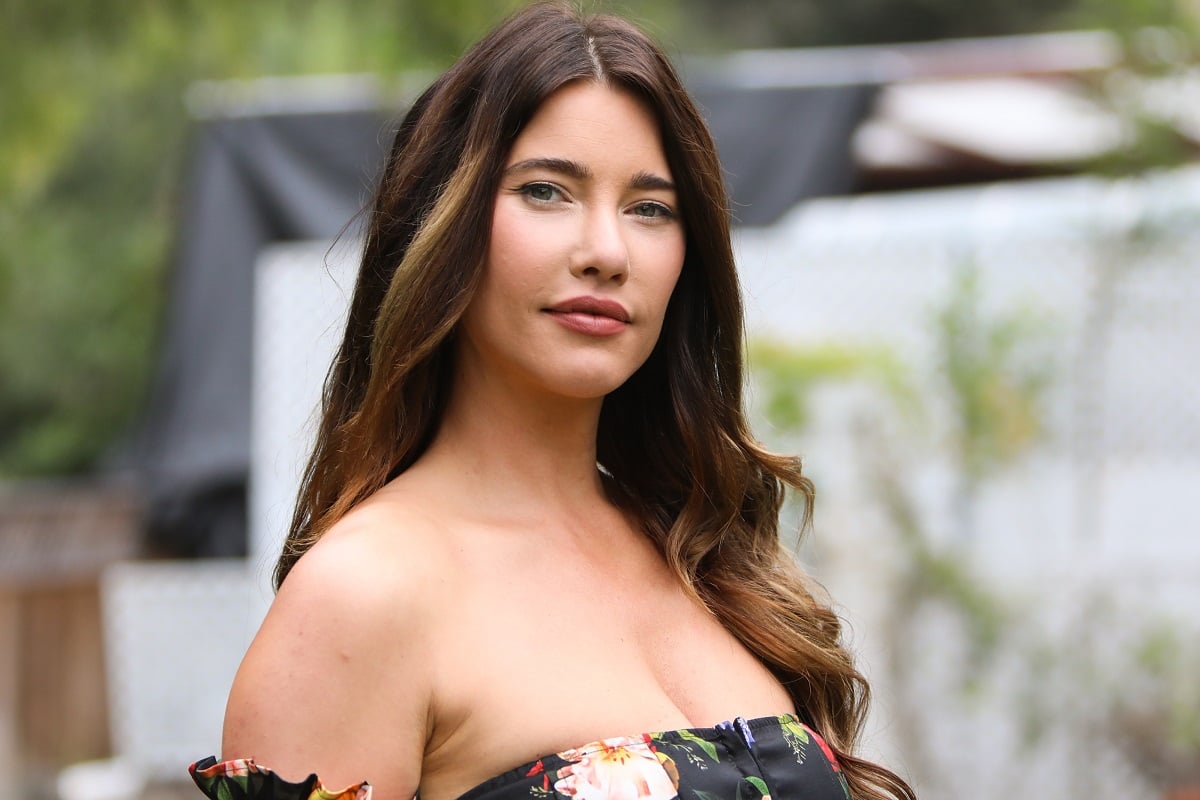 Steffy Forrester confronts Sheila Carter about her latest crime on 'The Bold and the Beautiful'
Since Sheila's return to The Bold and the Beautiful in August 2021, Steffy's life has been stressful. She thought she and her husband, Dr. John "Finn" Finnegan (Tanner Novlan), would be happy, but Sheila put a damper on their plans. Steffy and Finn's marriage has been tested over their different opinions on Sheila. While Sheila claims to have changed, Steffy is skeptical. 
As it turns out, Steffy was right about Sheila the whole time. Steffy is stunned when she learns about Sheila switching Brooke Logan's (Katherine Kelly Lang) nonalcoholic champagne. Although Sheila's plan resulted in Ridge leaving Brooke for Taylor, Steffy knows her parents deserve the truth.
But first, Steffy has a lot to get off her chest and confronts her mother-in-law.
Their confrontation takes a deadly turn
After learning about Sheila's secret, Steffy wastes no time telling Finn about his mother's latest crime. Of course, this will have Finn seeing Sheila in a different light and realizing everyone was right about her. With Finn onboard with removing Sheila from their lives, Steffy is ready to tell Sheila her days are over.
Steffy heads to II Giardino to confront Sheila about what she did to Brooke. As Sheila tries to leave, Steffy follows her into the alley. Their conversation becomes heated, with Sheila ordering Steffy to keep her mouth shut.
However, Steffy reveals that Finn knows the truth. According to Soaps.com, Sheila becomes furious at Steffy for telling Finn her secret. As fans know, Sheila's dangerous, and the thought of losing her son is enough to drive her over the edge. With her anger increasing, Sheila wants revenge on the person she blames.
Sheila Carter's rage results in someone's death
Steffy and Sheila's showdown has The Bold and the Beautiful fans worried about the fate of their favorite heroine. Sheila's temper has resulted in her committing murder, and she might be claiming another victim. All clues point to Steffy dying at the hands of Sheila. However, someone else might lose their life.
After learning about his mother's misdeed, Finn is worried about his wife's safety. Finn will follow Steffy to II Giardino, where he sees Sheila about to harm Steffy. He'll jump into action to protect Steffy, but his heroic actions may cost him his own life.
Also, Thomas Forrester (Matthew Atkinson) could be a possible victim. Thomas was the first to learn of Sheila's secret, and she threatened him to keep quiet. Now that Steffy knows the secret, Thomas realizes his sister's life is in danger. Thomas' actions may save Steffy but result in Ridge and Taylor losing another child.