'The Bold and the Beautiful': Steffy Won't Be Able to Keep Her Secret From Finn For Long
The Bold and the Beautiful has always been a guilty pleasure of many of its viewers, and we can certainly understand why.
The Bold and the Beautiful has always been a guilty pleasure of many, and we can certainly understand why. With plot twists, drama, and storylines that keep everyone glued to the television, it is a daytime drama that is next to impossible to stay away from. Secrets definitely pop up from time to time, and when they do, it makes the show that much more intriguing.
One of the most popular characters on the show is Steffy Forrester, and her ongoing excursions are fun to keep up with. It is pretty safe to say that fans love tuning in on a daily basis to see what is going on with Forrester, who is portrayed by actress Jacqueline MacInnes Wood, and as we know, there is pretty much never a dull moment.
We do know that there is something that the character has been keeping under wraps lately, and we have to wonder just how things will pan out. Let's talk about how Steffy won't be able to keep her secret from Finn for long.
Steffy was recently involved in an accident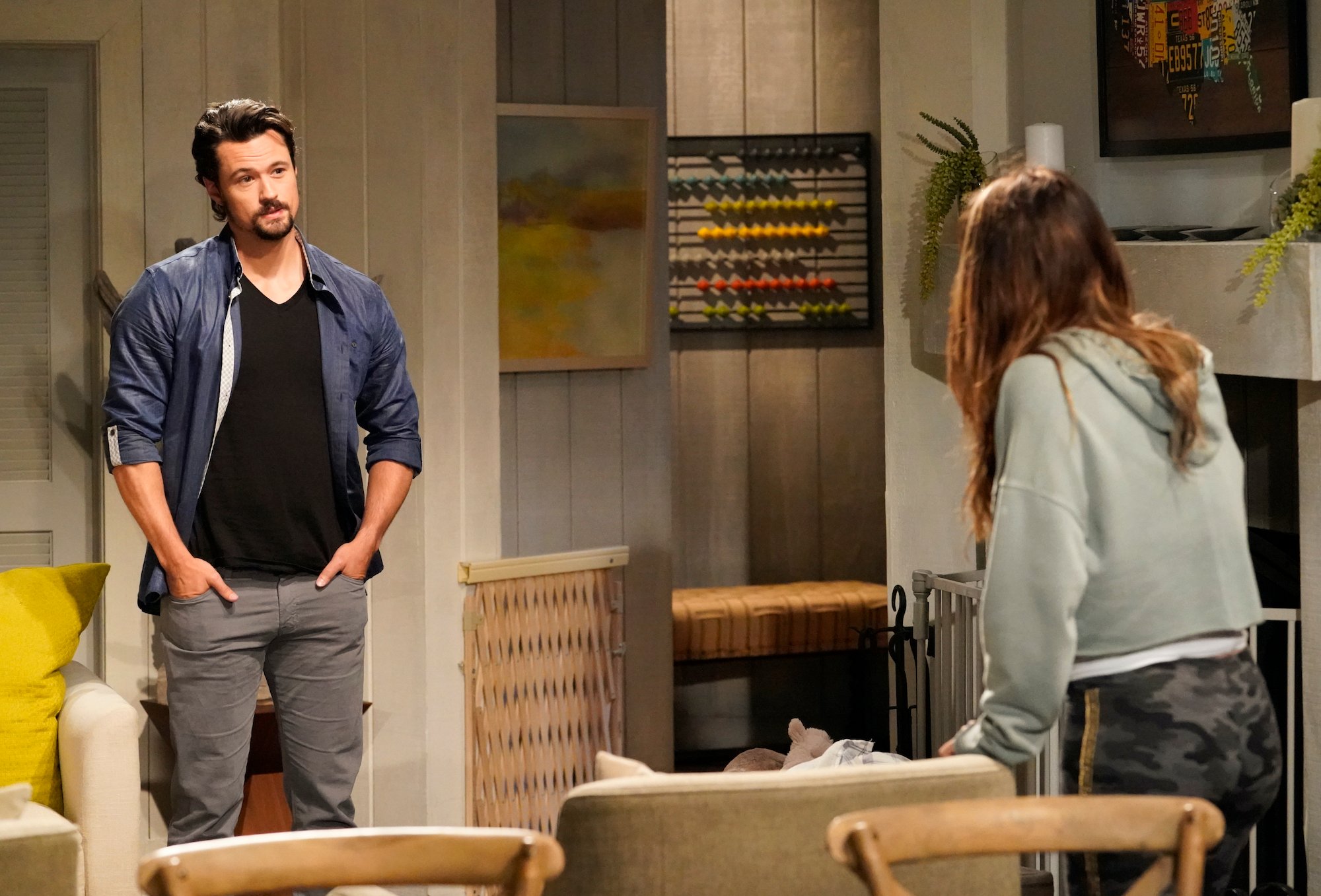 Fans were completely shocked when Forrester was recently involved in a motorcycle accident, according to Daytime Dramatics, which landed her in the hospital in quite a lot of pain.
She was not exactly in good shape and had been receiving help from Liam and Hope regarding her daughter, Kelly. They have made it clear that Forrester needs to focus on getting better, but the truth of the matter is, the pain was too intense for her to handle, and she turned to medication, which she became pretty dependent upon.
In fact, viewers have noticed how Forrester may be abusing the painkillers just a little too much and actually seems to have an addiction. She did try to get things under control, but sadly, ended up on a downward spiral. 
Steffy is hiding her addiction from everyone
RELATED: 'The Bold and the Beautiful' Fans Think Steffy's Downward Spiral Has Been Rushed
Related post url: 
Chances are, Forrester knows deep down just how dangerous addiction to painkillers can be, which is why she is hiding her problem from everyone, especially her doctor-turned-love interest, Dr. John Finnegan, also known as Finn.
The doctor, portrayed by actor Tanner Novlan, obviously knows that this sort of medication could become habit-forming, and he didn't renew Forrester's prescription when she asked. However, in a devious move, she manages to score an extra bottle after Vincent Walker tricked Thomas Forrester into sneaking Forrester an additional supply of the painkillers that she had become hooked on.
Even though she pretended not to want them, she stashed them away, fully intending to keep taking them, and things got pretty interesting from there. Millions of fans were concerned about Forrester's addiction, and even more so since she is intent on keeping it a secret from everyone that she knows.
Steffy won't be able to keep her secret from Finn for long
Forrester may think that she has everything under control, but fans are predicting that Finn will soon find out what she has been hiding. After all, relationships on the Bold and the Beautiful get pretty close, and secrets are hard to keep.
Someone is sure to spot the signs of addiction and figure out what is going on. So, what will happen with Forrester after the cat is out of the bag?
On Twitter, dedicated viewers of the popular show are saying that "It's going to get so ugly. Steffy is a fighter. With people in her corner, she will get through this just fine."
We can only hope that Forrester is able to work out her problems with addiction, and move forward in a healthy way on the road to recovery.