'The Bold and the Beautiful': Steffy's Accident Could Lead Her Back to Bill
A pillar of daytime television, The Bold and the Beautiful has been on the air for a remarkable 33 years. Since its debut in 1987, the famous soap opera has kept fans invested in the dramatic lives of their favorite characters through ever-changing storylines and relationships. One of those dramatic storylines took a turn recently …
A pillar of daytime television, The Bold and the Beautiful has been on the air for a remarkable 33 years. Since its debut in 1987, the famous soap opera has kept fans invested in the dramatic lives of their favorite characters through ever-changing storylines and relationships. One of those dramatic storylines took a turn recently when Steffy Forrester was hospitalized following an accident that Bill Spencer was involved in. What could this mean for these exes? Fans are speculating.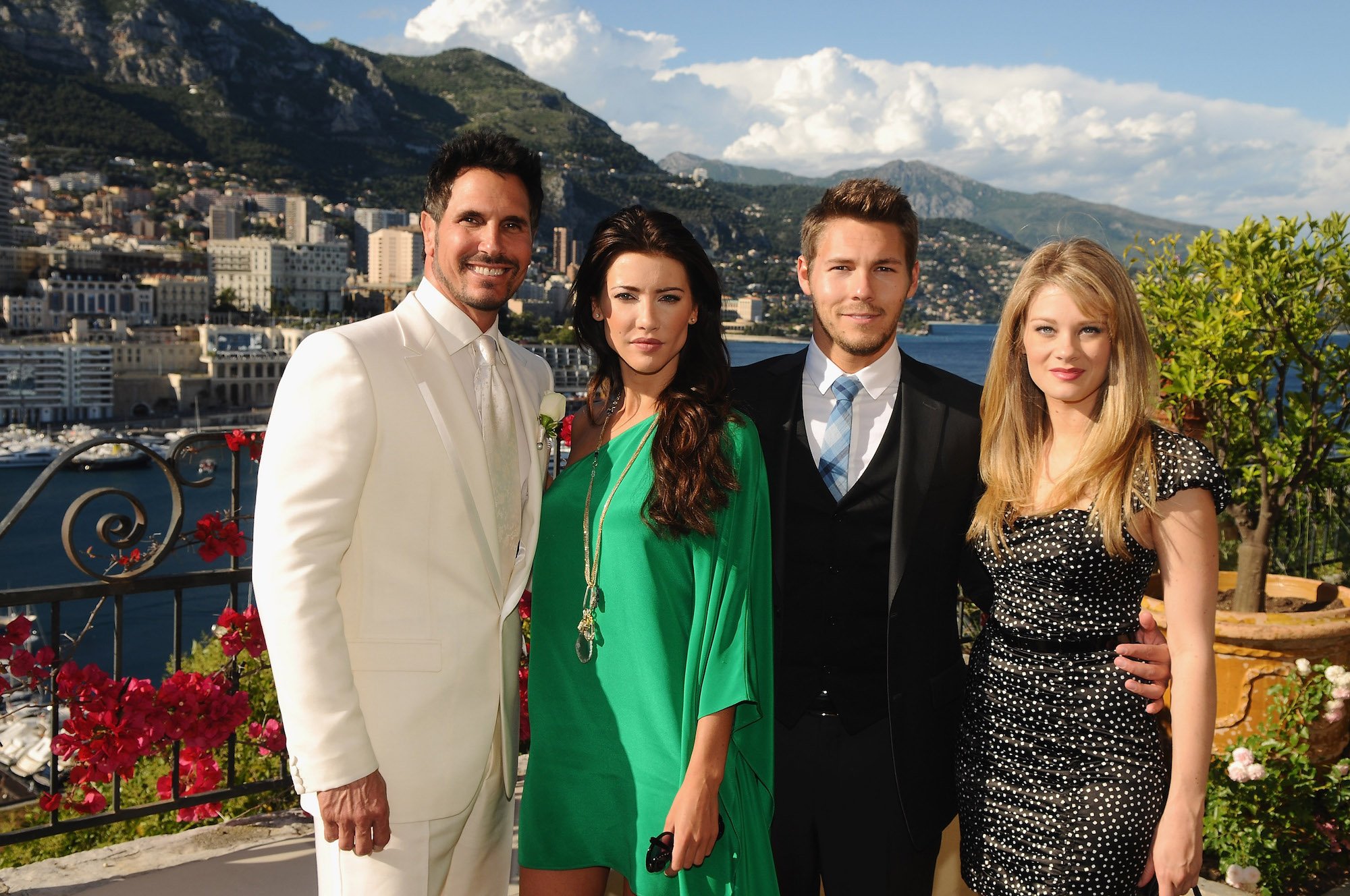 Steffy's accident leaves a lot of things up in the air
Steffy was in a motorcycle accident, leaving her touch-and-go in the hospital. To make matters more confusing and emotional, Bill was the driver who hit her. Bill reported to the police that he was going to visit his granddaughter (Steffy's daughter) when Steffy came out of nowhere and that if he could have done anything to help her, he would have. 
Steffy's father, Ridge Forrester, shows up at the hospital later. He gets into an argument with Bill, and Bill fires back that he would never intentionally hurt Steffy. Ridge retreats into Steffy's room and she opens her eyes shortly after. 
Steffy and Bill: A recap
For those in need of a little backstory, Steffy and Bill have some baggage behind them. While Steffy was married to Liam Spencer, Bill's son, Liam kissed another woman. Steffy reacted to the news by sleeping with Bill. Shortly after that, it was revealed that Steffy was pregnant. A paternity test is conducted, and we're led to believe that Liam is the father. But the plot-twist? Bill was at the hospital the day the paternity test was done. And, thanks to his deep pockets, fans theorize that he could have paid off the lab technician to fudge the results to say that Liam was the father when it was actually Bill.
Seeing Bill's breakdown at the hospital after hitting Steffy could show that he still has feelings for her. Bill even insists on seeing Steffy in her hospital room, but Ridge doesn't allow it. Once he finds out that Steffy is awake, what will happen? Will he confess that he still has feelings for her? Or is his reaction simply due to the fact that she is the mother of his granddaughter?
What's the deal with Steffy's doctor?
New to The Bold and the Beautiful cast is Dr. Finnegan, Steffy's doctor following the motorcycle accident. Many fans are theorizing that Dr. Finnegan was brought in to be Steffy's next relationship since she's been single for a while. While it's too soon to know for sure — and because Steffy only just woke up in the hospital — it still seems likely that the writers will set them up together. 
But if any of these fan theories turn out to be true, then Bill's presence in Steffy's life will throw an immediate wrench into her new relationship with Dr. Finnegan. Finn works at the same hospital where the paternity test was done, so some fans suspect that he could uncover whether the paternity test results were true or not. Dr. Finnegan could look through Steffy's medical records within the hospital, notice that something seems amiss with the paternity test, and perhaps figure out that Bill is the real father to Steffy's daughter. Maybe that's how the truth will finally come out — fans on Twitter seem to think so!
Whatever is in store for Steffy following her motorcycle accident, fans can continue to tune in to The Bold and the Beautiful on CBS. The long-running soap opera was one of the first television shows to resume filming following coronavirus (COVID-19) restrictions being lifted, so you can be sure the cast and crew are serious about getting things back on schedule.