'The Bold and the Beautiful': Steffy's Pregnancy News Has Fans Groaning
In the world of The Bold and the Beautiful, some couples can't seem to stay apart — or stay together. If classic characters Brooke and Ridge are one of those star-crossed pairs, Steffy and Liam represent the next generation.
After many marriages, breakups, pregnancies, and reunions, the romantic duo seems to be at it again. And The Bold and the Beautiful fans aren't impressed.
'The Bold and the Beautiful': Liam and Steffy's complicated history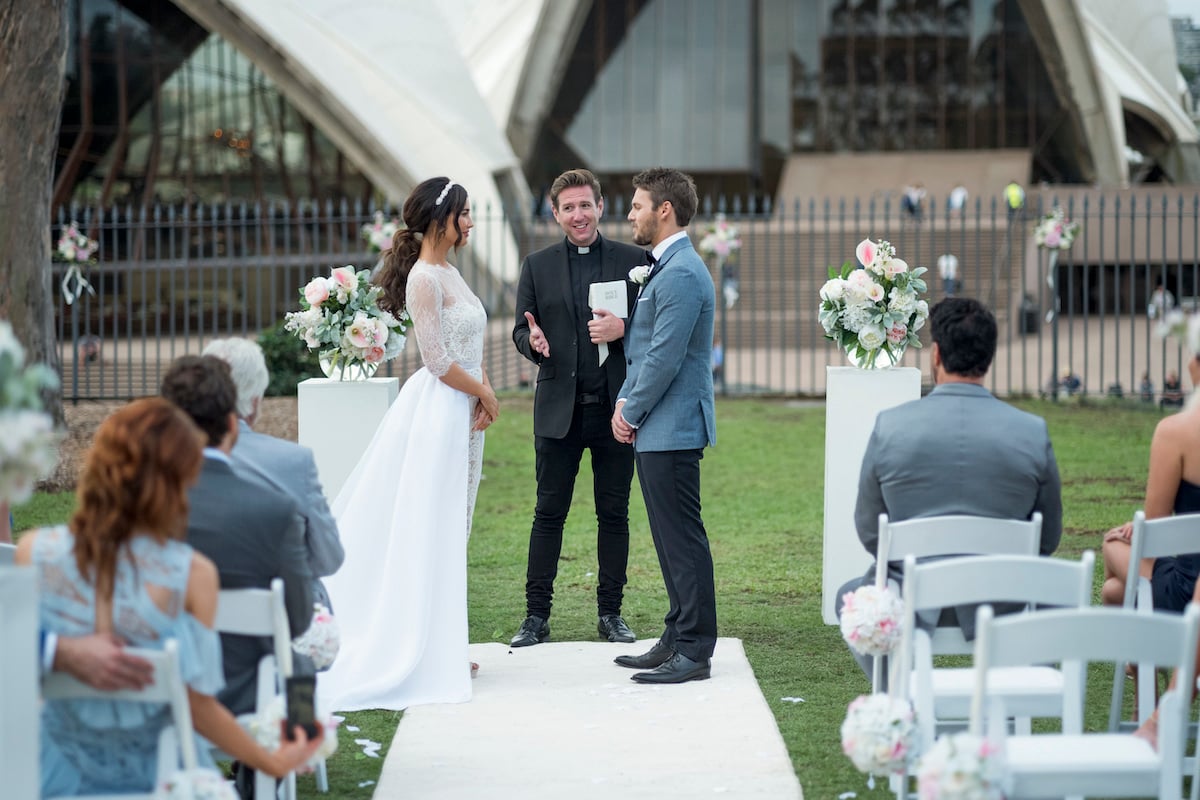 Steffy and Liam's relationships with other people have complicated their love from the beginning, Soaps.com reported.
Liam was engaged to Hope when Steffy came into the picture. When Hope called off the engagement, Liam sought comfort in proposing to Steffy. Although Hope later tried to break the two up, they married. This marked the beginning of a long, messy romance.
Liam seems to have a hard time deciding if he wants to be with Hope or Steffy. He has bounced back and forth between them more than a few times. His first marriage to Steffy ended after she caught him in bed with Hope. He then married Hope, but that union quickly fizzled when he discovered Steffy was carrying his child.
This has been Steffy and Liam's pattern for so long you might think they would've grown out of it by now. It doesn't seem they have.
The latest transgression
In Steffy and Liam's story today, they're romantically involved with other people. Our Teen Trends explains that Liam is back with Hope, and Steffy is with Finn. But one night, Liam saw Thomas kiss his Hope mannequin, and he thought the real Hope was locked in Thomas's loving embrace.
Liam turned to Steffy for comfort. Helped along by the fact that they'd both been drinking, she provided it enthusiastically. Their indiscretion might have ended there, but Steffy soon discovered she was pregnant. Not knowing if the baby is Liam's or Finn's has again thrown their lives into uncertainty.
And some fans are sick of it.
'The Bold and the Beautiful' viewers voice their frustration
RELATED: 'The Bold and the Beautiful': Fans Didn't Want Hope to Learn Liam and Steffy's Secret
Recently on Twitter, fans discussed how they felt about the storyline. And many of them didn't seem happy about it.
One theme in the comments echoes viewers' thoughts on Steffy and Liam falling into the same old patterns. "AGAIN REALLY? How many pregnancies followed by DNA tests do we have to go through with Steffy?"
Many fans think it's time for something new. One person pleaded, "I really really hope that you, Steffy, are having a baby with Finn!!!! Please, please tell the writers not another baby with Liam. Move on with your life and take down the picture of you and Liam too!!!"
And some Twitter users believe that Steffy's and Liam's partners deserve better.
"Pls let Finn be that baby daddy … pleaseeeee," one of them said before adding a slightly cheeky request. "Oh, and we need more shirtless shots of Finn, too, please."
Others don't want Hope to suffer anymore because of Liam and Steffy, especially with all she's been through lately. "I just don't want to see her heartbroken again," one commenter tweeted.
Though no one knows how the storyline will play out, that won't stop fans from trying to guess what'll come next. If history tells us anything, Liam and Steffy probably aren't through yet. But only time will tell if that means they'll have another baby together. Fans have lots of opinions, but they'll have to tune in to learn the truth.