'The Bold and the Beautiful' This Week: Brooke and Taylor Back at War
Brooke and Taylor are partying (well, fighting) like it's 1991, and they're bringing their old rivalry back on 'The Bold and the Beautiful.'
If you've ever wondered what it was like to be a fan of The Bold and the Beautiful in the late 1980s and early 1990s, this week's episodes will definitely give you a hint. The Brooke and Taylor rivalry is one of the best-known rivalries in the history of soap operas. But one will have to suspend reality while realizing that these two beautiful, successful women are tearing each other's throats out over Ridge Forrester, of all people. Seriously, someone get these ladies on PlentyofFish.
[Spoiler alert: Potential spoilers for upcoming episodes of The Bold and the Beautiful are ahead.]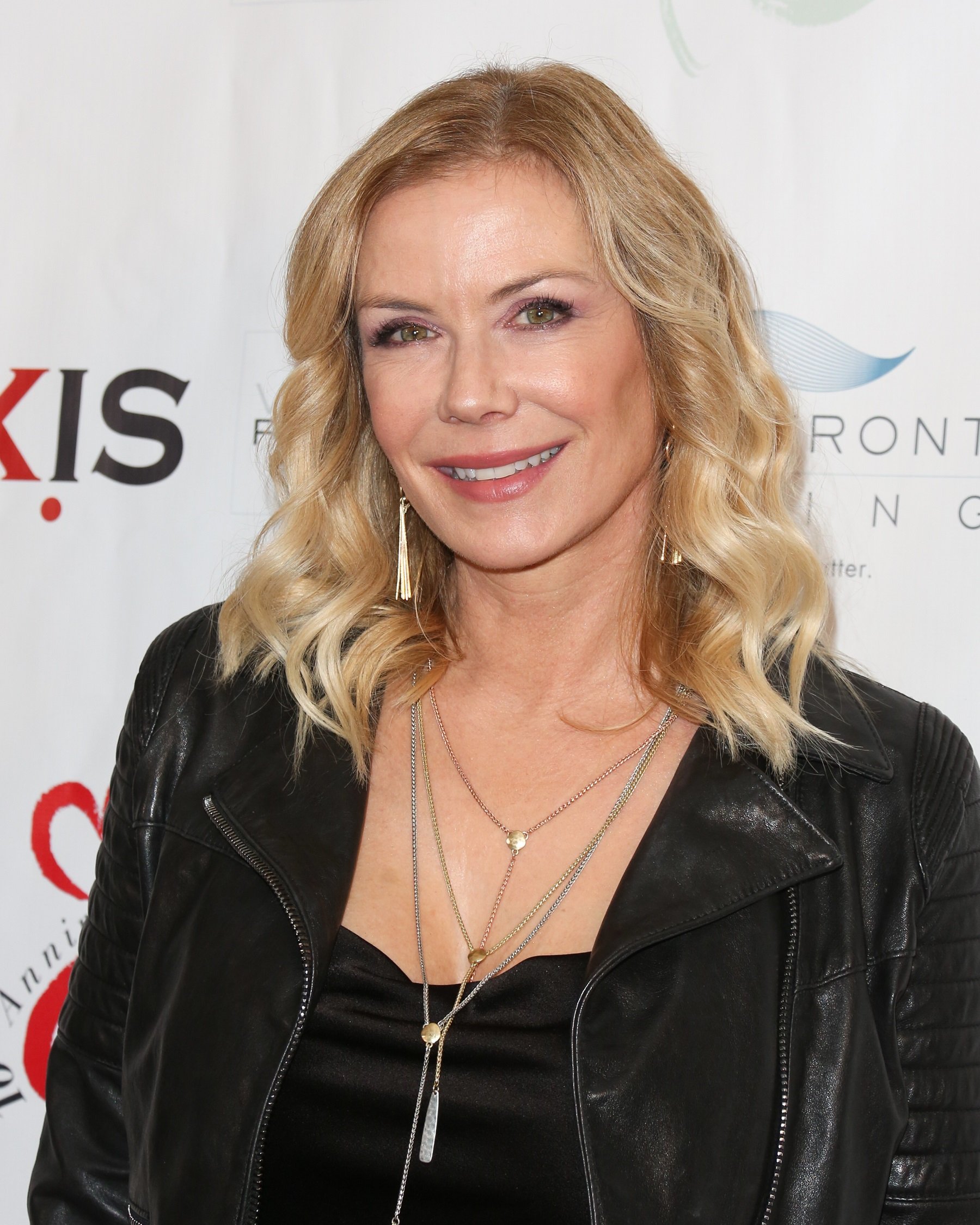 On 'The Bold and the Beautiful,' Brooke and Taylor are at each other's throats again
Let's face it: one of the greatest rivalries in soap opera history is the rivalry between Brooke and Taylor over Ridge. And while the "love triangle" concept would be visited again to great effect with the Steffy-Liam-Hope situation, the original (which features Steffy's mom Taylor and Hope's mom Brooke) is still the best.
And while it's unclear if the rivalry will have the same spice it had back in the late 1980s and early 1990s (it was a different time back then), what's clear is that The Bold and the Beautiful fans will definitely appreciate the throwback. According to Celeb Dirty Laundry, though, this old chestnut will kick off during the week of Feb. 28. And like most things in Los Angeles today, it will start with beef with Sheila Carter.
"Brooke will refuse to give up on her own future with Ridge," reports the outlet. "Brooke will have a fierce faceoff with Sheila, who'll make it clear that Brooke's reunion goal is wishful thinking. Later, Brooke will switch sparring partners. She'll go from lashing out at Sheila to blasting Taylor for preying on vulnerable Ridge. Taylor will refuse to let Brooke push her around and will basically act like Brooke brought this on herself."
Yeah, we're sure this is going to turn out great.
Meanwhile, Carter and Paris heat up
While Brooke and Taylor tear at each other's throats, Carter and Paris tear at each other's clothes on The Bold and the Beautiful. Despite letting her down gently just a few weeks ago, a man wants what a man wants. And what this man wants is Paris Buckingham.
SoapHub reports that the pair will further "give into their chemistry," which is all but the polite way of saying that they're going to have sex. And you know what? Good for them. They're both young and beautiful and successful, and they absolutely should be keeping their options open.
Of course, this isn't going to go over well with Quinn and Zende, but they'll be alright. Eventually.
And Sheila stays gloating all over Los Angeles
There will be two very exciting things happening on the March 4 episode of The Bold and the Beautiful. One, according to Soaps.com, Sheila Carter will gloat just a little too much and finally slip up. That will get Thomas Forrester to (possibly) talking, which will put an end to this nonsense once and for all. (And not a moment too soon.)
Two, and perhaps most importantly, Dollar Bill will be back on the canvas, ready to give his opinion on the Brooke and Ridge situation.
And you know what? The Bold and the Beautiful fans wouldn't have it any other way.