'The Bold and the Beautiful': Upsetting Fan Reaction to Finn's Death
'The Bold and the Beautiful' pulled a shocking cliffhanger on the April 1st episode which saw Finn get shot by Sheila.
The Bold and the Beautiful character Dr. John "Finn" Finnegan (Tanner Novlan), became the show's new leading man. Since his debut in July 2020, Finn has become a fan favorite because of his romance with Steffy Forrester (Jacqueline MacInnes Wood). But the couple's love story has come to a tragic end, with viewers in an uproar.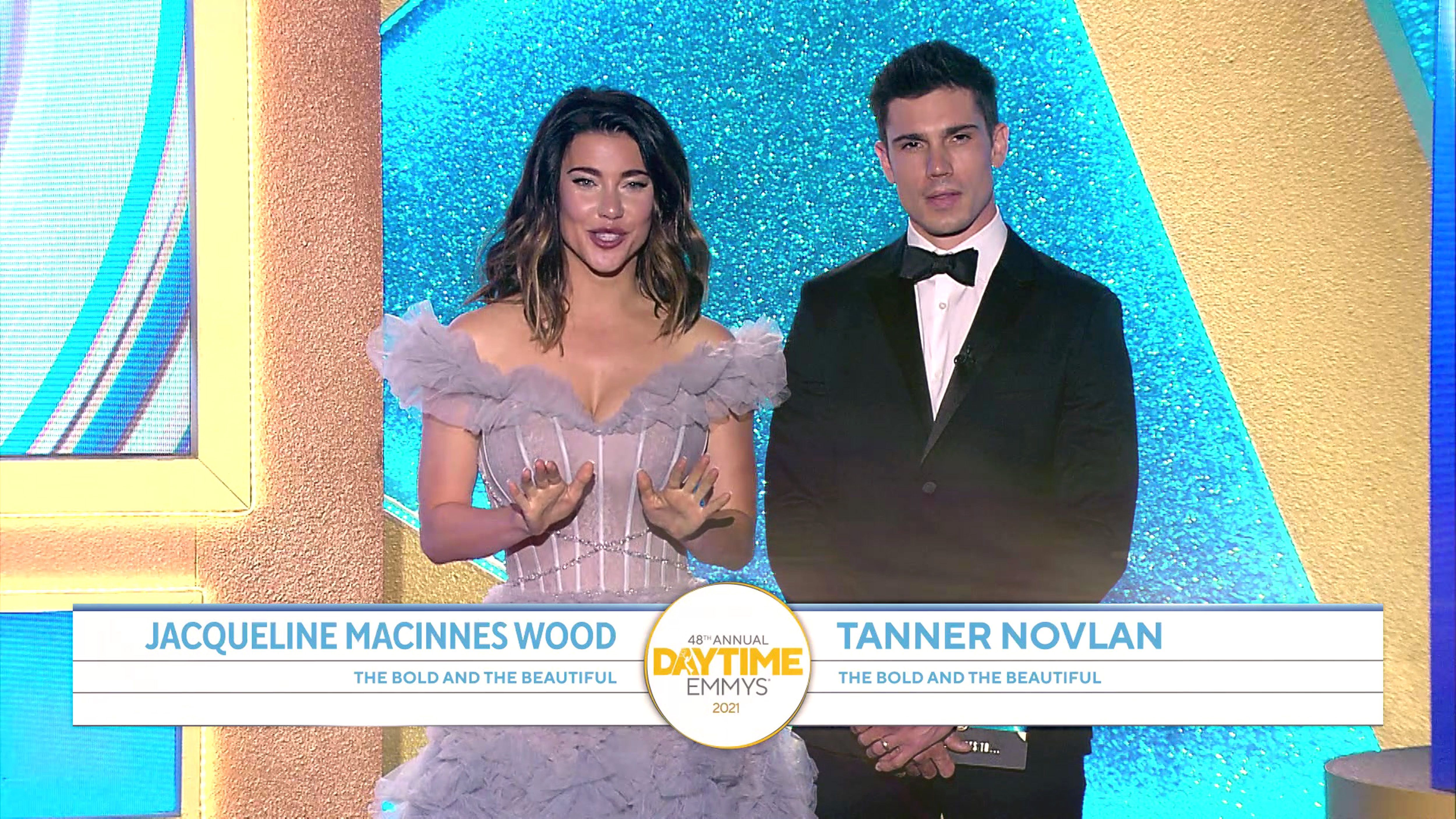 'The Bold and the Beautiful' fans are angry about Finn being killed off
The April 1st episode of The Bold and the Beautiful ended on a cliffhanger with Finn's life hanging in the balance. After learning about his mother, Sheila Carter's (Kimberlin Brown) scheme courtesy of Steffy, Finn became worried about his wife's safety. When he failed to get in touch with Steffy, Finn tracked her and Sheila down to the alley at II Giardino.
The women's confrontation became heated, which resulted in Sheila pulling a gun on Steffy. However, Finn took the bullet while trying to protect his wife. A hysterical Steffy and a panicked Sheila watched in horror as a wounded Finn took his last breath.
Finn's death is generating a lot of buzz, and fans are sounding off on Twitter. "I'm somewhere at the intersection of sad and betrayed. How could y'all do John Finnegan and Steffy like that?" asked one viewer.
"This better be a dream or a joke because you're about to lose a viewer," another user replied. "Finn better NOT be dead! Please don't do that to Steffy and her kids. That's not fair. And I can't do the Steffy/Liam/Hope triangle again," another fan chimed in.
Will Finn miraculously survive?
The end of Friday's The Bold and the Beautiful episode looked gloomy for Finn. While it appeared Finn had crossed over to the other side, fans are hoping he survives. Many speculate that the scene is a dream sequence, and when it's over, Finn will be alive and well.
Another theory is that Deacon Sharpe (Sean Kanan) will come to the rescue. According to Soaps.com, Deacon will stumble upon Sheila and Steffy in the alley. When viewers last saw the two women, Sheila pointed a gun at Steffy, who was calling 911.
With Deacon able to calm his friend down and get her out of the way, Steffy will call for help and maybe save her husband. With Bridget Forrester (Ashley Jones) back in town, the doctor will do whatever it takes to save Finn.
The fallout from the shooting
Whether Finn lives or dies remains to be seen. Viewers will learn his fate in the April 4th episode, but the fallout from the shooting will be dramatic no matter what happens. If Finn lives, there will be a lot of emotional and physical damage as he recovers. Also, his relationship with Sheila will take a drastic turn as he finally decides to cut ties with her.
If Finn dies, it will undoubtedly spell the end of Sheila's run on the show. There's no way she'll get away with this crime and end up behind bars again. Meanwhile, Steffy will face life as a widow and raise two kids on her own. However, she'll have support from her family and Liam Spencer (Scott Clifton), who'll comfort her in more ways than one.