'The Bold and the Beautiful' Weekly Recap: The Logans and The Forresters Are At Each Other's Throats
The Bold and the Beautiful has always featured a war between the Logans and the Forresters. But this week, the beef between them got more heated than ever. Steffy went after Hope, then she started scheming against Brooke. Brooke, meanwhile, is still bewildered about how she fell off the wagon, and she's hanging on to Ridge by a thread. (God love her, though, she still can't seem to shake Deacon — how many times did we see a flashback to that kiss?) And all the while, Sheila Carter is cackling as her chaos rips through Los Angeles. You have to hand it to Sheila, though: she's nothing if not consistent in her desire for constant violence.
[Spoiler alert: Spoilers for this week's episodes of The Bold and the Beautiful are ahead.]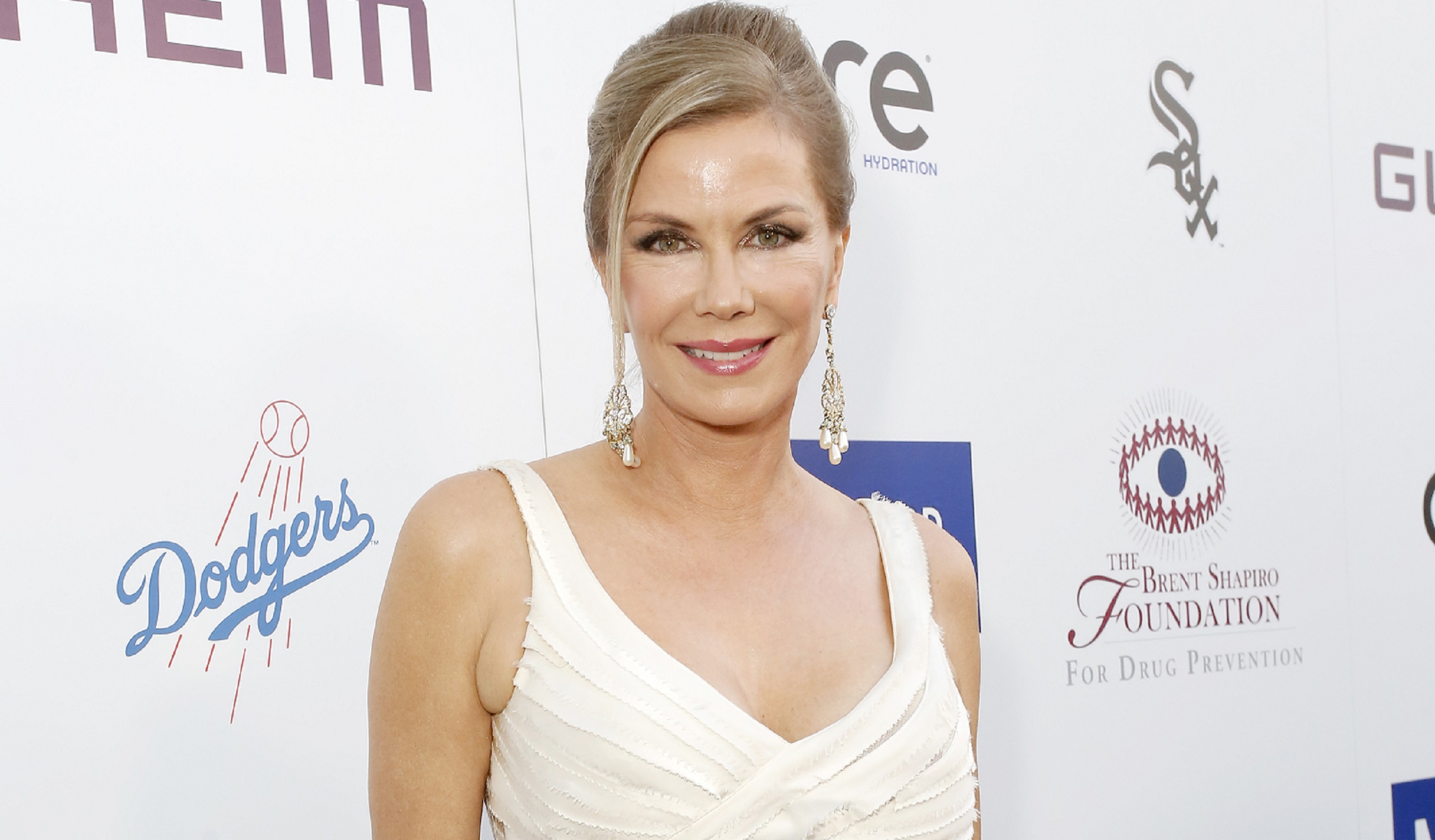 On 'The Bold and the Beautiful,' Steffy has declared war
Say it with us, now: Dad. Belongs. With. The. Forresters.
The Bold and the Beautiful fans are a bit divided on how they feel about Steffy re-enacting scenes from The Parent Trap at her big age, but Soaps.com loves them some devious Steffy. Shoutout to Jacqueline MacInnes Wood for playing her character to the full evil hilt. It's amazing that Steffy and Sheila don't get along. Perhaps it's because they're so much alike?
"Taylor imagines a part of her feels caught between her daughter and Ridge," reports the outlet about the Jan. 13 episode of the show. "Steffy has had enough and asks Taylor, "Don't you want to get back at Brooke?" She declares they're in a war – the Logans vs. the Forresters. "The Forrester family is going to triumph. We are." Taylor sighs and Steffy pulls her into an embrace."
Ridge faces the facts
Meanwhile, SoapHub reports that the Jan. 14 episode of The Bold and the Beautiful featured Ridge trying desperately to protect his wife from his daughter. But Steffy wasn't having it. After all, as the co-CEO of Forrester Creations, she needs to know when Stepmommy Dearest is taking "personal time." And if Brooke ends up getting fired at Steffy's hands, oh well, too bad, so sad.
Really, all Steffy has needed is an excuse when it comes to Dear Old Brooke. And thanks to her lapse in sobriety, Dear Old Brooke is giving it to Steffy. Brooke had better watch out!
And Deacon makes a (completely unsurprising) declaration
And finally, in the most unsurprising declaration of the season, Deacon told Brooke that he loves her, he's always loved her, he's never gonna let her go, he's gonna hold her in his arms forever, and is gonna try to make up for the times he hurt her so.
Sorry, the analogy got away from us a little bit there.
Either way, that little declaration of everlasting love happened on the Jan. 14 episode of The Bold and the Beautiful. And it looks like The Powers That Be are setting up a Brooke-Deacon-Ridge love triangle, which is nothing if not an interesting twist.