'The Bold and the Beautiful' Weekly Spoilers: Liam Comforts Steffy, Ridge and Taylor Protect Thomas
'The Bold and the Beautiful' spoilers for the week of May 23 promise a catfight between Brooke and Taylor, and the return of Li Finnegan.
The Bold and the Beautiful spoilers indicate a week filled with arguments and secrets. Two women fight over a notorious waffler while couples worry about their skeletons in the closet. Let's look at what to expect for May 23 – 27.
[Spoiler alert: Potential spoilers for upcoming episodes of The Bold and the Beautiful are ahead.]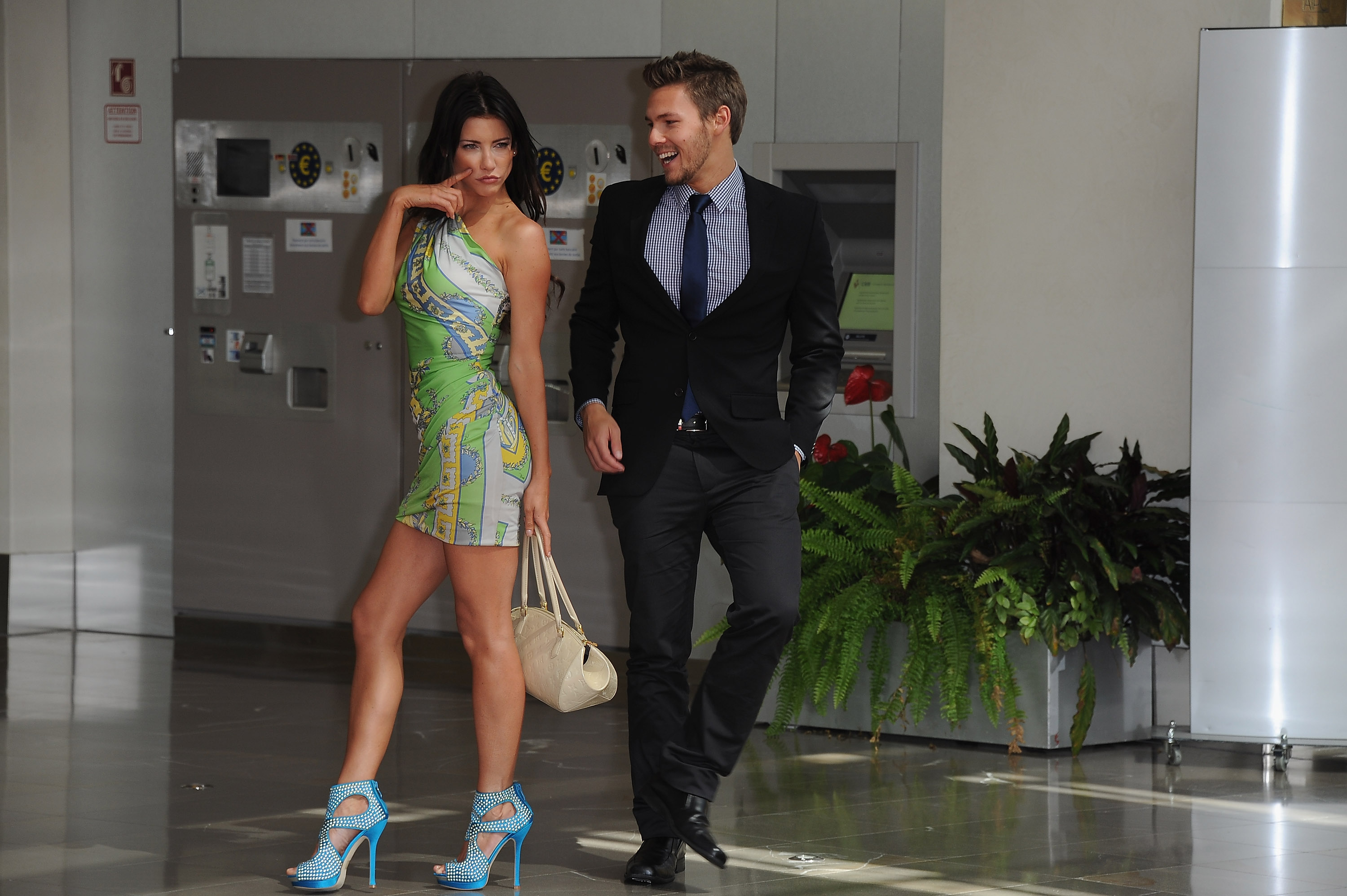 'The Bold and the Beautiful' spoilers indicate Liam Spencer comforts Steffy Forrester
No surprise here, Liam Spencer (Scott Clifton) can't stay away from Steffy Forrester (Jacqueline MacInnes Wood). Liam offered his support to Steffy following her shooting and the death of her husband, John "Finn" Finnegan (Tanner Novlan). With news of Sheila Carter's (Kimberlin Brown) arrest spreading, Liam will rush to Steffy's side.
The show is moving full steam ahead with Liam and Steffy's reunion, which spells bad news for Hope Logan (Annika Noelle). According to The Bold and the Beautiful spoilers from Fame10, Hope's fears of losing Liam increase after talking with Brooke Logan (Katherine Kelly Lang). With mama Logan whispering in her ear, will Hope finally take a stand regarding the Liam and Steffy situation.
A distraught Li Finnegan learns the truth about her son's death
Li Finnegan (Naomi Matsuda) returns for the first time following Finn's death. Steffy delivers the shocking news to Li that Sheila was responsible for killing Finn. Li has remained pretty calm, but hearing Sheila was the shooter may break Mama Finnegan.
Steffy and Li went through a devastating loss and need each other during this difficult time. However, Li may be keeping a secret from Steffy, one that involves Finn possibly being alive.
'The Bold and the Beautiful' spoilers suggest Paris Buckingham isn't ready to give up on Carter Walton
Carter Walton's (Lawrence Saint-Victor) love life keeps getting messy. After breaking up with Paris Buckingham (Diamond White), Carter reminisced with Quinn Fuller (Rena Sofer) about their past. While Quinn admits she loves Carter, she's committed to remaining faithful to her husband, Eric Forrester (John McCook). If Quinn only knew Eric was lying about playing pickleball.
Meanwhile, Grace Buckingham (Cassandra Creech) again tries to convince her daughter to marry Zende Dominguez (Delon de Metz). But according to The Bold and the Beautiful spoilers from Soap Dirt, Paris wants Carter and won't stop until she gets him. With Paris becoming obsessed with her ex-boyfriend, Carter's worried she'll go after Quinn.
Ridge Forrester and Taylor Hayes agree to keep Thomas Forrester's secret
Once again, Ridge Forrester (Thorsten Kaye) is stuck between Brooke and Taylor Hayes (Krista Allen). Needing time to think, he moves into Eric's house until he can make a decision. In the meantime, Taylor and Brooke will get into a heated argument over Ridge, which Eric breaks up.
While Brooke is in hot pursuit of convincing Ridge to come home, Taylor gives him space. However, Ridge and Taylor come together after Thomas Forrester's (Matthew Atkinson) confession. Learning that Thomas knew about the champagne switch, Ridge and Taylor worry about how this will affect their family. According to Celeb Dirty Laundry, The Bold and the Beautiful spoilers indicate the couple will agree to keep it a secret.
However, Ridge and Taylor's good intentions may backfire.