'The Bold and the Beautiful': What is Katherine Kelly Lang's Net Worth?
Four daytime soaps remain on the air, and if there is one that has risen through the ranks over the years, it's definitely The Bold and the Beautiful. Some of the wildest plotlines and conflicts are to be found in the history of the show, undeniably brought to life by characters such as the Ridge Forrester, Liam Spencer, Taylor Hayes, and of course, Brooke Logan.
The latter character has pretty much been with all the Forrester men, confusing viewers and the fictional family about paternity and bloodlines. Sometimes vicious, sometimes not, Brooke Logan's dramatic flair is due to that of Katherine Kelly Lang. Lang has been on B&B for decades, but here's a look at what helped kickstart her career and her net worth.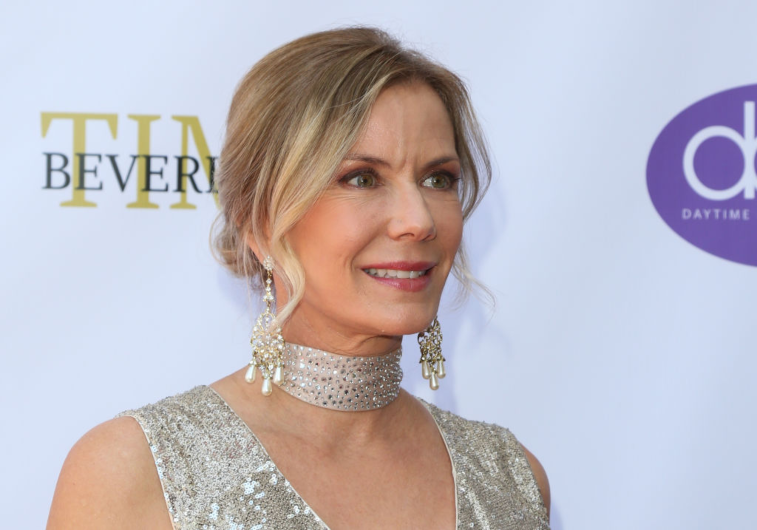 Katherine Kelly Lang comes from a show business family
Lang, a Los Angeles native, grew up and attended school in Beverly Hills. Lang's mother, Judith Lang, was an actress and the daughter of a Hollywood cinematographer named Charles Lang. That's three generations in the business! Her father was a champion Olympic ski jumper named Keith Wegeman who had a short stint playing the Jolly Green Giant, per TV Guide.
Lang landed her first acting role in 1979 for a movie called Skatetown U.S.A. During the '80s, she had roles in TV series and movies, including Fall Guy, Happy Days, and 1st and Ten.
Lang was on 'The Bold and the Beautiful' from the start
Fans still remember the first episode where Lang made her debut as Brooke Logan in March 1987. She is now one of only two actors who have been on the show for the entire 32 years it's been on the air. As part of the CBS family of daytime programming, The Bold and the Beautiful and The Young and the Restless have done crossover episodes with Lang carrying her role as Brooke on both shows.
It doesn't matter how long she's been on B&B, Lang still marvels at fan love and the drama's history, including the ongoing love triangle with Brooke, Ridge, and Taylor. She told Soap Opera Digest:
"The show really makes me happy. Even though I go out and do other things and travel around the world, I love coming home to B&B because that really is my home. It's a part of me, and I feel like it always will be."
Lang has accumulated most of her fortune from acting
In addition to acting, Lang runs a business selling kaftans through her website, Katherine Kelly Lang Kaftans, a venture that is based in Australia where she spends part of her time with boyfriend, Dominique Zoida.
The 58-year-old continues to work in film and production while working on B&B, and earlier this year did a stint on Australia's I'm a Celebrity. According to Celebrity Net Worth, Lang's role as Brooke Logan Forrester has helped her grow her net worth to $12 million.
The Bold and the Beautiful continues to be the most-watched daytime soap on air today, and viewers can still catch Lang on screen as Brooke each day at 1:30 pm EST on CBS.