'The Bold and the Beautiful': Which Co-Star Did Darin Brooks Marry in Real Life?
Darin Brooks may have other credits to his name, but the actor is most known for his role as Wyatt Fuller-Spencer on the CBS soap, The Bold and the Beautiful. Brooks joined the cast in 2013 and remains one cast member with prominent storylines and intriguing romance triangles. As it turns out, Brooks married one of his co-stars.
Darin Brooks joined 'The Bold and the Beautiful' in 2013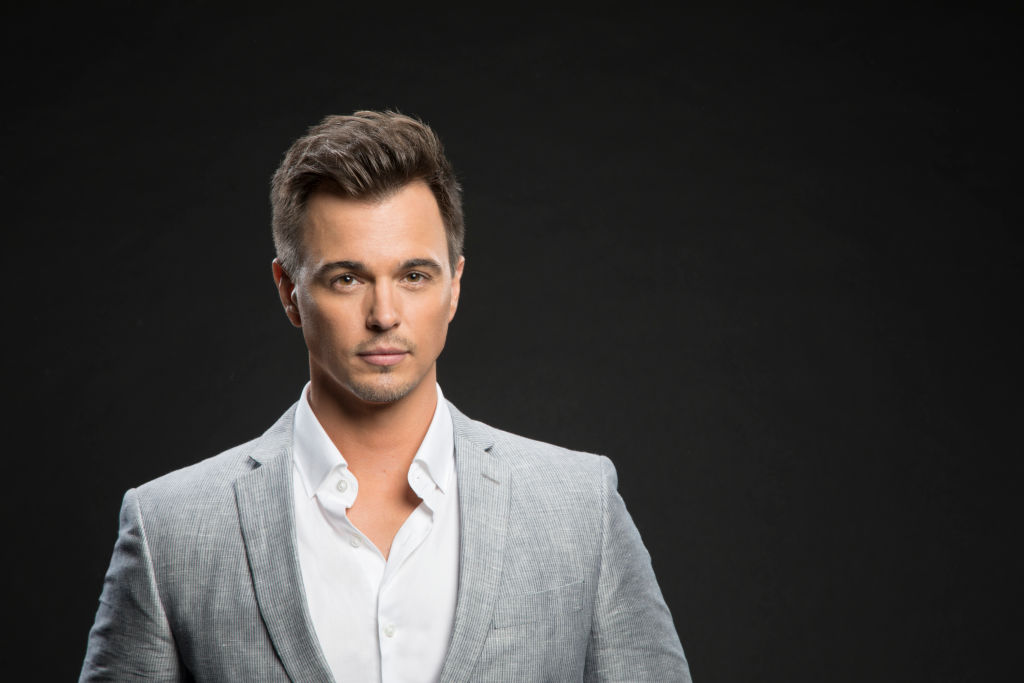 RELATED: 'The Bold and the Beautiful': Which 'Spencer Heir' Is Worth More: Scott Clifton or Darin Brooks?
The Bold and the Beautiful star, Darin Brooks, may have gotten his "big break" as Max Brady in Days of Our Lives, but Brooks is more recently loved for his role as a Spencer heir.
Brooks officially joined the B&B cast in 2013. His character inserted himself into the lives of the Forresters and Spencers, becoming one-third of the Liam (Scott Clifton) and Hope (Kim Matula) triangle.
For seven years now, Brooks' portrayal of Wyatt has amassed a devoted following. The Honolulu, Hawaii-born actor is also known for playing Alex Moran on the critically acclaimed series Blue Mountain State, as well as a slew of other notable acting credits.
As a 2010 Daytime Emmy Award winner in the Outstanding Younger Actor in a Drama Series category (for Days), it doesn't look like Brooks is leaving the soap world anytime soon.
The avid surfer and boxer now lives in Los Angeles, California with his wife and their daughter. Which co-star did he marry?
Which co-star did Brooks marry in real life and how did they meet?
RELATED: 'The Bold and the Beautiful': Why Did Kim Matula Leave and Will She Ever Reprise Her Role As Hope?
On March 21, 2016, Brooks married B&B co-star, Kelly Kruger (who played Eva on B&B and Mackenzie Browning-Hellstrom on The Young and the Restless). In a French-inspired, traditional Jewish ceremony, Brooks and Kruger exchanged vows. The event took place in Oahu, Hawaii.
The two lovebirds met in 2010 while filming Blue Mountain State, in which they both starred. They became engaged in 2014.
"The first trip we ever took together was in Paris, and we got engaged there as well years later, so Paris means a lot to us," Kruger said via The Knot.
"When I saw her, I started to get all choked up," Brooks said about his bride's walk down the aisle. "She was absolutely stunning. Her dress — that she'd been talking about non-stop, but couldn't show me — was gorgeous and she looked absolutely perfect in it!"
A few years in, the two spoke with Soap Opera Digest to discuss married life, admitting the first year is the hardest, but worth it.
"He's the best husband. I won the lottery. One thing that I don't think I appreciated before marriage is that when you pick the right one, it's the best thing," Kruger said.
"And I have very bad role models of marriage. I grew up in a divorced home, never had a real example of what healthy marriage is, and was always so anti-marriage for so long."
Brooks and Kruger just celebrated four years of marriage with their nearly 9-month old daughter.
Kruger opened up about her fertility struggles
RELATED: 'The Bold and the Beautiful': The Reason Scott Clifton's Name Is Missing From the Emmy Nomination List
The Bold and the Beautiful storylines aside, Kruger admitted she became nervous the longer she didn't become pregnant.
"After the first couple of months when she was feeling bad, she was like, 'You don't understand. Every month to me, I feel like there's something wrong. I feel like a failure,'" Brooks detailed of his wife's journey.
"So after months of those conversations, I said, 'We just need to stop trying. We just need to enjoy each other's company. Who cares? Let's have a drink'. And she's like, 'I read on Google that drinking too much can lower fertility and sperm rate and this and that'. And I'm going, 'What are you doing right now? Calm down.'"
Kruger revealed they went to the doctor and had all the test done to be sure all was OK. The tests showed Brooks and Kruger were perfectly healthy. They tried to conceive for about a year before a positive pregnancy test came. In Sept. 2019, Kruger gave birth to the couple's baby girl.
"Shes here!! Everleigh Jolie Brooks 9/22/19 After a really long journey (and a really long labor!) our precious baby girl is finally here! She was definitely worth the wait! We couldn't be more in love," she posted to her Instagram page.
Maybe Kruger's Eva and Brooks' Wyatt will find love on B&B in the future but in the real world, they've got it covered. Congratulations to the happy couple.
The Bold and the Beautiful airs weekdays on CBS.