'The Bold and the Beautiful': Who is Scott Clifton's Wife?
At times, we get so wrapped up in our favorite television characters that we often forget about the personal lives that they have off-camera. Some of our favorite award-winning actors are more like us than we think they are, with families and children that they love to spend time with and share stories about on social media.
The Bold and the Beautiful actor, Scott Clifton, is one of these people, who often take to sites like Instagram and Twitter to let fans have a more intimate look into the life that he leads when the cameras are not rolling. Since so many people are such huge fans of Clifton thanks to his amazing talent on-screen, many would like to know a little more about what he does behind the scenes. Let's discuss Clifton, and more specifically, who, exactly his wife is.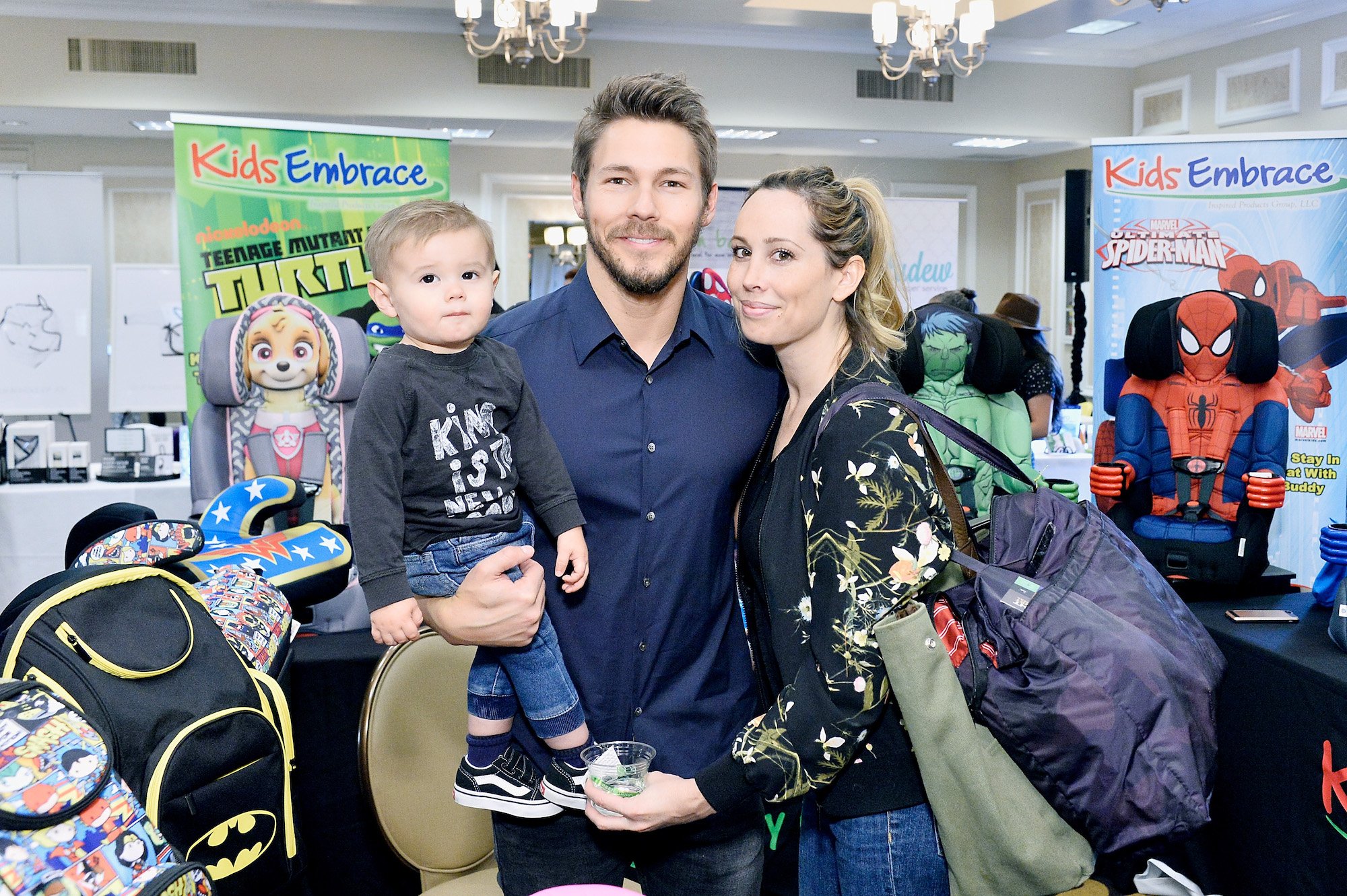 Who is Scott Clifton?
Fans of the show will definitely recognize Scott Clifton as the actor who portrays Liam, one of the most popular characters on CBS' The Bold and the Beautiful. So, just who is the talented actor that we all enjoy watching so much? Well, he has quite a background in soap opera acting, having appeared on shows such as One Life to Live and General Hospital. His acting experience certainly doesn't stop there, since viewers will also recognize Clifton from primetime shows including Judging Amy, and also from the big screen in films such as The Death Strip and The Bourne Again Identity.
Born in 1984, Clifton has won several awards for his acting, and we can't really say that we are surprised. Music is another one of Clifton's passions, and he is able to boast that he has written and self-produced several albums. Having grown up in Sherman Oaks California, Clifton engages in online philosophical debates and has known from a young age that acting was a career that he definitely wanted to pursue, according to Live About.
Who is his wife Nicole?
For those who aren't aware, Clifton is married and has been since 2012. His wife's name is Nicole Lampson, and the couple appears to be completely committed to each other. The two of them had been together for over five years before tying the knot, so it is pretty clear that the marriage was most definitely meant to be. One of the most interesting things about the couple is that when they first met after sitting next to each other in class, Lampson wasn't really interested in a relationship. Luckily, she came around, and their relationship grew to be one of the strongest around.
Lampson, who goes by the name "Nikki" is a stay-at-home mom who loves what she does, and it is something that she had planned for years. She knows just how difficult taking care of a child can be and goes out of her way to relate to others who stay home full time with their children, according to Balance. Prior to being a stay-at-home parent, Lampson had a job at a consulting firm after having received a Master's degree in Human Factors and Applied Psychology. Pretty impressive! 
The details of their relationship
What else do we know about Clifton and Lampson's relationship? Well, they have one son, named Ford, and they love the life that they have built together. Clifton even said that he "loves how hard she works, and how smart she is," going so far as to add that those qualities are "sharpened by motherhood," according to Soaps In Depth. This is all the proof that we need in order to understand just how in love the couple really is and how much respect they have for each other. Such a wonderful thing to see, and we wish them the best of luck in all they do.