'The Bold and the Beautiful': Who Were Hunter Tylo's Favorite Leading Men?
Hunter Tylo is best known for her role as Taylor Hayes on The Bold and the Beautiful. Tylo portrayed the beloved doctor from 1990 to 2019. Throughout her years on the show, Tylo's character had plenty of love interests. Like the fans, Tylo has a few favorites for Taylor's leading men.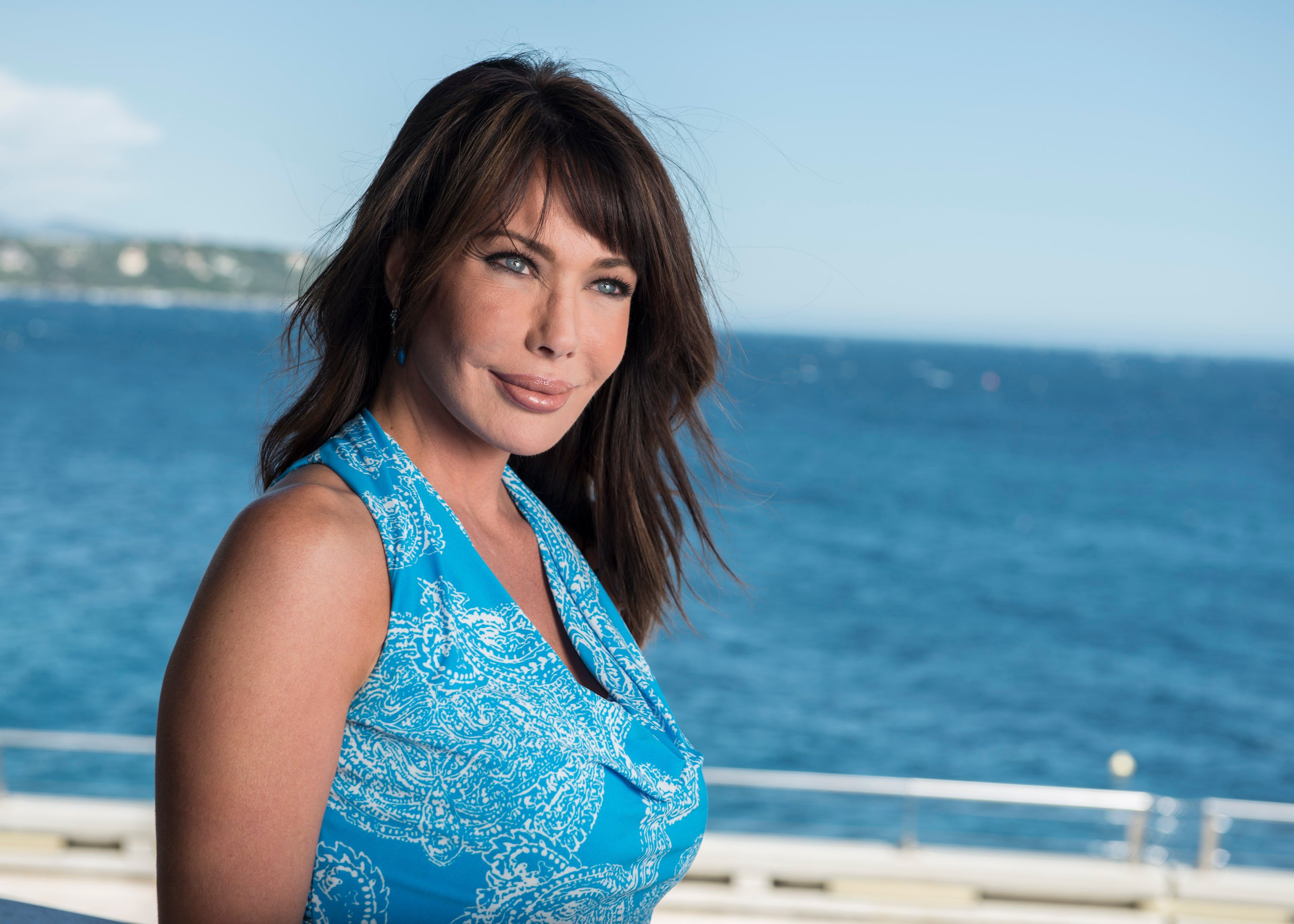 'The Bold and the Beautiful' star Hunter Tylo calls this co-star "a wonderful guy"
Throughout Tylo's nearly two decades on The Bold and the Beautiful, she worked closely with Ronn Moss, who played Ridge Forrester. Taylor and Ridge were a super couple, yet they split up several times. When Taylor wasn't with Ridge, she dated and married other men.
RELATED: 'The Bold and the Beautiful': What's the Reason for Taylor's Absence
Tylo's had the pleasure of working with many leading men over the years. In February 2020, Tylo participated in a Q&A session on Twitter and talked about her favorite co-stars. According to Soap Hub, Tylo praised former co-star Jack Wagner, calling him "a wonderful guy to work with" and that she "loved him."
Taylor Hayes love interests throughout the years
Of course, Ridge will remain Taylor's most famous partner on The Bold and the Beautiful. But she was also part of other popular pairings. Taylor was involved with Ridge's brother Thorne Forrester (Ingo Rademacher) off and on for years.
She also married Whip Jones (Rick Hearst) and Prince Omar Rashid (Kabir Bedi), who helped her come back from the dead twice. One of Taylor's most significant relationships was Nick Marone (Wagner). The couple marries, and Taylor becomes pregnant via in vitro fertilization. Taylor later gives birth to the couple's son Jack.
However, their family is shattered when it's discovered that Brooke Logan's (Katherine Kelly Lang) eggs were accidentally implanted in Taylor. Taylor and Brooke's rivalry is renewed this time over Nick and Jack. Brooke's constant presence in her life causes Taylor to start drinking. Taylor and Nick later divorce, and she gives custody of Jack to Brooke.
Hunter Tylo turned down a chance to return to 'The Bold and the Beautiful'
Tylo's last appearance on the soap opera came in March 2019. Her character was written off by having Taylor doing missionary work. After years of fans calling for a return, The Bold and the Beautiful decided to bring Taylor back without Tylo in the role.
RELATED: 'The Bold and the Beautiful': Fan Reaction to Krista Allen Replacing Hunter Tylo as Taylor
According to Entertainment Weekly, producers were unsuccessful in getting Tylo to return. So the show decided to recast with Krista Allen taking Tylo's place. Allen made her debut on Dec. 10, and although fans are welcoming to the actor, others miss Tylo as Taylor.