'The Bold and the Beautiful': Why Scott Clifton's Favorite Past Time Is So Controversial
Since 2010, Scott Clifton has been the face of Liam Spencer on The Bold and the Beautiful. The soap actor got his start in other daytime dramas. However, he said he is nothing like his B&B alter-ego — for many reasons. One of which might allude to a favorite pastime of Clifton's that may be considered controversial at times.
Scott Clifton's love life is nothing like his character, Liam Spencer's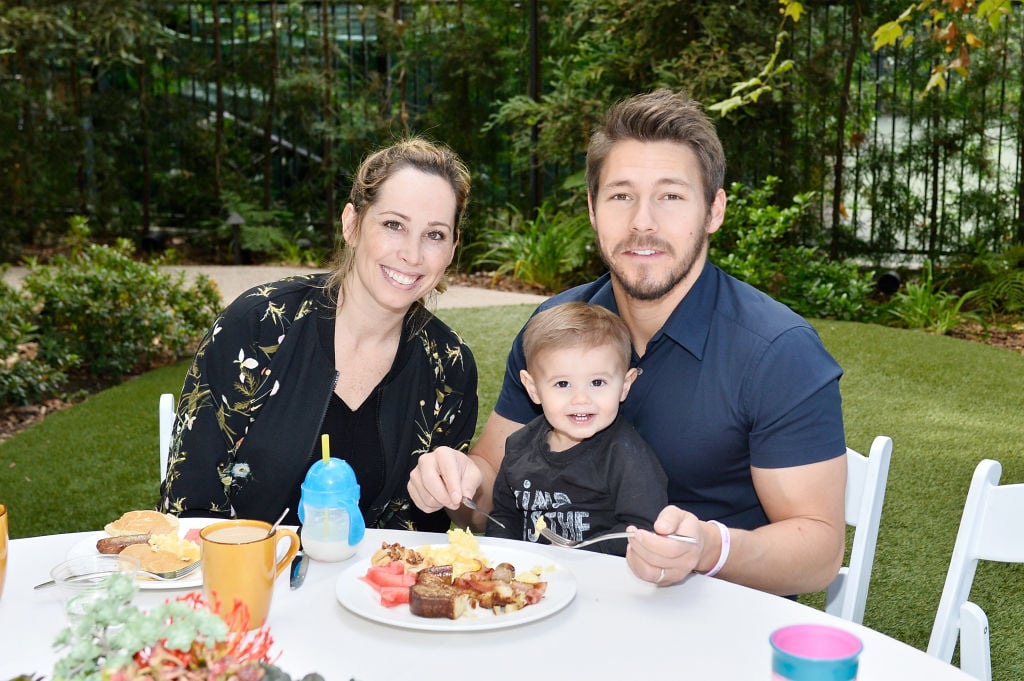 The Bold ad the Beautiful's love triangles keep Scott Clifton on his toes. The Daytime Emmy Award winner is a family man — something Liam aspires to be. Clifton's and Nicole Lampson married in October 2012. The two welcomed their only child, a son named Ford in May 2016.
In a previous interview, Clifton explained why Liam is "the waffle king." The actor can't "relate" to the character, referencing to the never-ending drama between Hope (Annika Noelle) and Steffy (Jacqueline MacInnes Wood).
The B&B actor won't reveal who Liam should end up with. He said he liked the storyline when Liam was held captive by Quinn (Rena Sofer).
"I think the way that Liam talks is very conversational and the way that Liam thinks is very damaged, just like a lot of guys his age are. I think that he doesn't really know what he wants," Clifton previously told Live About.
"Liam is the most human character I've ever played. Not human-like somebody who has a sexual addiction, or does drugs, but human in a way that even the most mentally healthy people are. They still have those very subtle flaws and, I think, that's what I like most about Liam."
In real life, Clifton met his wife in a philosophy class his mother taught. This would be the set-up of a beautiful relationship. He's able to invest in one of his favorite hobbies with her support.
Inside Clifton's headline-making pastime
Despite acting and making music, Clifton said he's terrified of performing "in any capacity." In the same interview with Live About, he elaborated on a hobby he's not afraid to do in public.
" If anything, my biggest hobby is I go online and I make YouTube videos. I debate philosophy and religion and stuff like that with my friends," he said. "That's the thing that I spend most of my free time on, aside from the usual stuff that everybody does like watch TV or go to the movies."
As per Clifton's website, he's been successful with his videos.
"Also recognized for his YouTube persona, Theoretical Bullsh*t, he has cultivated a growing following in the online world of critical thinking and debate, which has earned him invitations to speak at multiple conventions for skepticism and freethought," the bio states.
The actor uploaded new videos recently. Clifton, a self-titled atheist, takes on topics such as religion, morality, ethics, politics, and just about every controversial topic there is.
The B&B star also previously wrote to a blog. There, he takes on more of the same, including why he doesn't follow fans on social media.
"I use Twitter not as a "tweeter," but as a follower. (Perhaps this is a depressing metaphor for my life.) It's where I go to consume the news, information, thoughts, media, and updates I want every day. I'm selective about whom I follow on Twitter because I don't want my feed to become so crowded that I miss something I would have wanted to see," he wrote.
He continued: "Want me to follow you? Earn it the old fashioned way! Tweet stuff I find interesting! Then brag to your friends: 'I nabbed a follow from @CliftonsNotes, what have you done with your life?' (I'm only pretending to be delusionally narcissistic to make a point, I promise.)"
Clifton reveals thoughts on fatherhood
As with most celebrities stuck in quarantine, Clifton took to the aforementioned Twitter to answer fan questions. When asked if he (and his wife) planned to have more children, Clifton answered.
"I think we're done. I think we're done. We love Ford, but parenting is really, really hard," he said. "I was an only child. I grew up without a brother or sister. I recognize what a special relationship that is."
He continued: "It would be really cool if Ford had a sibling, but I don't think my wife and I are in a position to raise that person. At least, at this moment in time. It took us a while to make peace with that, but I think we're done," he shared.
No matter the subject, Clifton has an opinion. Some of it may not be everyone's cup of tea. Stay tuned to see if any of it rubs off on Liam when it comes to Hope and Steffy.
The Bold and the Beautiful airs weekdays on CBS.