'The Bold and the Beautiful': Will Denise Richards Return as Shauna Fulton When New Episodes Resume?
Though most production within the entertainment industry remains on hold, The Bold and the Beautiful will be up and running soon enough. With new episodes finally on tap, fans want to know whether Shauna Fulton — played by Denise Richards — will return to the long-running soap. Here's what we know so far.
Denise Richards joined 'The Bold and the Beautiful' in 2019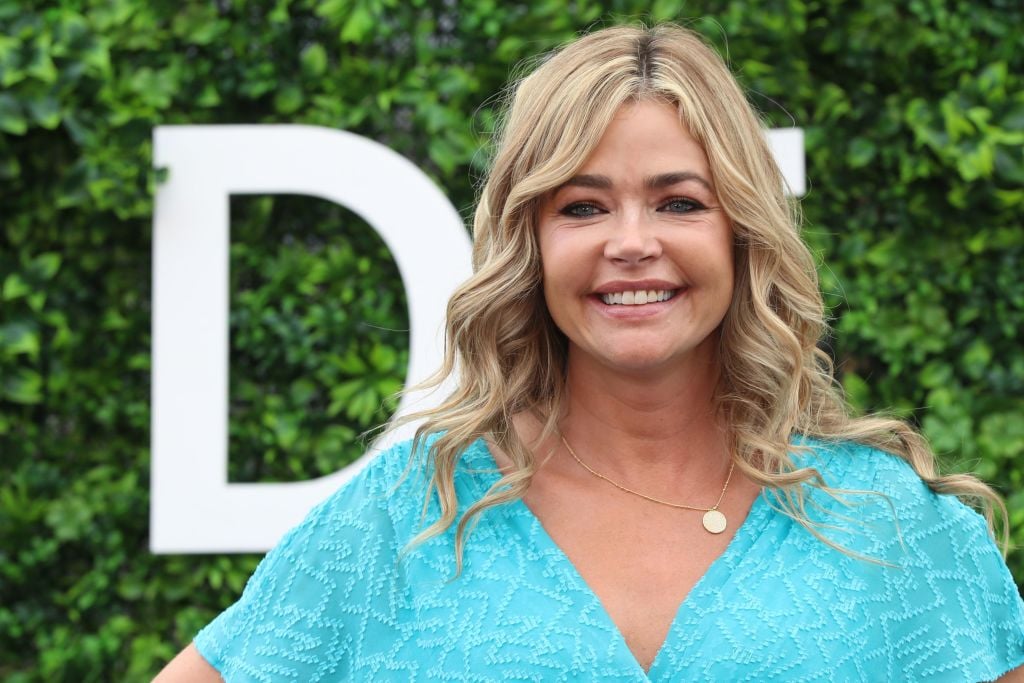 The Bold and the Beautiful's list of celebrity cameos is a long one. Some appear in just one episode while others, such as Denise Richards, obtain a recurring character role.
The Real Housewives of Beverly Hills star joined the B&B cast in 2019. Her character, Shauna, inserted herself into the Forresters' lives and shook things up between Ridge (Thorsten Kaye) and Brooke (Katherine Kelly Lang).
"I just thought it would be a fun thing to do, something fun and challenging and different," Richards told USA Today in 2019 about joining the cast.
"It is a very well-oiled machine, and they shoot pretty much two episodes a day. There are a lot of pages of dialogue, so you just have to know your stuff and be ready," she added.
The B&B actress also revealed via a Twitter Q&A that she can relate to the character saying, "Shauna raised a daughter as a single mom. I can relate to that. Shauna has made some choices that I may not have but I know it comes from a good place nothing malicious."
Will Richards return when filming resumes?
The most recent episodes of B&B revealed Ridge's reunion with Brooke, leaving Shauna heartbroken. She returned to Las Vegas where Ridge followed her after he was shown a video of Brooke kissing Bill (Don Diamont).
Ridge and Shauna's will-they-won't-they relationship was put on hold when production shut down due to coronavirus (COVID-19) concerns.
At this time, it's unclear whether Richards will return to the set when everyone else does. Richards has a few projects lined up aside from B&B, including a recurring spot on the TV series Paper Empire. Her latest feature-length film, Money Plane, was picked up by Quiver Distribution for a digital release, according to Deadline.
That said, before production came to a halt, Richards answered fan concerns via Instagram saying, "I'm still on the show and lots of fun stuff coming up for Shauna."
With Ridge and Brooke's relationship on the rocks and Shauna in the middle, it's safe to say Richards will return with the rest of the cast once filming resumes.
Richards defends accusations from 'RHOBH' castmate Brandy Glanville
When not filming The Bold and the Beautiful, Richards is a part of The Real Housewives of Beverly Hills, where her life — the good and the ugly — is in front of the cameras.
"I'm not trying to be something I'm not. From Day One, I wanted to be myself," she told USA Today. "It's a very glamorous show. I love being glamorous … but the other side of me is [that] I wear jeans and a T-shirt and a flannel and I don't do my hair and makeup every day. I wasn't sure if the audience would like me or not. I wanted to be myself regardless, so if they didn't at least I would know I was myself."
Recently RHOBH co-star Brandy Glanville claimed Richards and husband Aaron Phypers "have this whole open thing," adding that Richards and Glanville had an affair but that Richards wanted to keep it a secret.
Richards denied these allegations.
Moreover, after an alleged confrontation between castmates, Richards apparently stopped filming the Bravo series, according to Page Six. If she did leave the reality series, it leaves more time to film The Bold and the Beautiful.
The Bold and the Beautiful airs weekdays on CBS.