'The Bold and The Beautiful': Will Steffy Lose Everything to Brooke?
The Bold and The Beautiful continues to show a family at war. The Forresters are literally coming apart at the seams. And there's one particular face-off that will set the scene for future storylines to come. Let's take a look at the battle between Steffy Forrester and Brooke Logan.
[Spoiler Alert: Potential spoilers for upcoming episodes of The Bold and The Beautiful are up ahead.]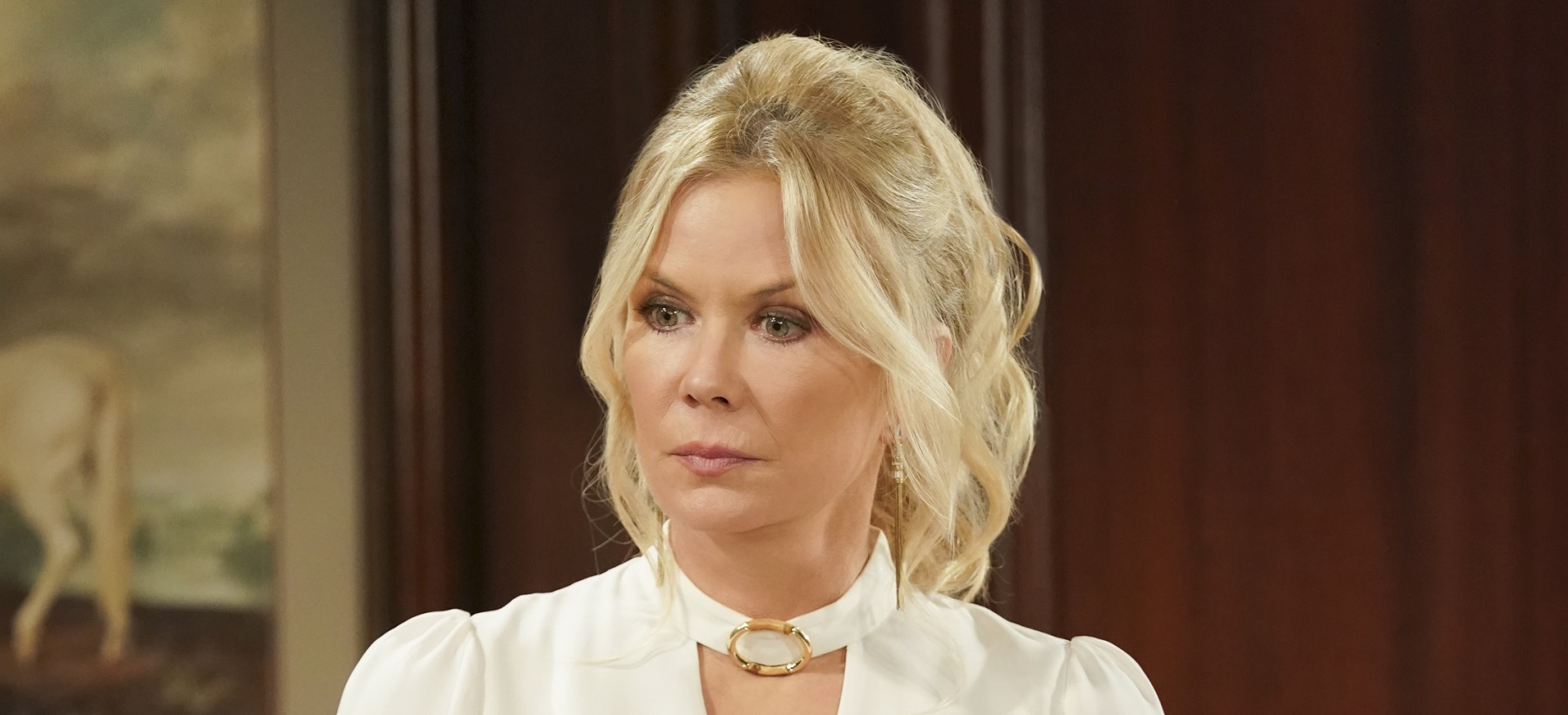 'The Bold and The Beautiful' shows Brooke doing devious things
According to Soaps @ SheKnows, recent episodes of The Bold and The Beautiful have featured Brooke at her most devious. This week, Ridge walked in on Brooke doing a photoshoot for a story. But in the story, Brooke said that she was the one who was the co-CEO of Forrester Creations.
Ridge, of course, knew nothing about the story. If he did, there's a good chance he'd have put the kibosh on it. After all, Steffy Forrester — his daughter — is the co-CEO of the company. Ridge also later commended Brooke for all the work she'd done in the past for the company.
But the story she had put out about her position at Forrester Creations suggests she's setting the stage for something pretty devious. Talk about a hostile takeover! And eventually, this may also spell the end of the "Bridge" ship — or it may lead to disaster for Steffy, given how love-blind her father is.
But Eric Forrester will also play a part in the destruction of Forrester Creations
Another The Bold and The Beautiful storyline taking center stage is the Carter-Quinn affair. Eric Forrester — who owns shares in Forrester Creations — may also help set the stage for a step-mother/step-daughter showdown.
All he has to do is give Carter 10% of the shares of Forrester Creations in secret. And while that may not seem like a smart thing to do in the short term, Eric is the type to play the long game.
And part of that "long game" just may include burning down Forrester Creations as he stomps out of the company.
Given their history, Brooke and Steffy are almost guaranteed to have a showdown
The Bold and The Beautiful fans have long known that Brooke and Steffy don't exactly have the warmest of relationships. Lately, though, things have been quiet on that front.
But, with this move, it seems like Brooke has her eyes squarely on Steffy's job.
With Eric Forrester doing his part in the destruction of Forrester Creations, and Ridge blinded by love, the chances are extremely high that Brooke and Steffy will have a showdown. And on upcoming episodes of The Bold and The Beautiful, expect to see Steffy and Brooke battle it out for both Ridge's affections and the title of CEO. Will Steffy, ultimately, lose everything to Brooke?
RELATED: 'The Bold and The Beautiful' Spoilers for the Week of July 23: Steffy Drama, Brooke's Takedown, Justin's Banishment