Is 'The Bold Type' Based on a True Story?
What's it like to go behind the scenes at a fashion magazine? Since 2017, Freeform's The Bold Type has given fans an inside look at the goings-on of the fictional Scarlet magazine in New York City, from ad sales to editorial scandals. Of course, the show also blends in some personal storylines from its characters and touches on topics like sexuality, relationships, health, and more.
Scarlet magazine and its employees may be fictional, but are any of The Bold Type's stories true?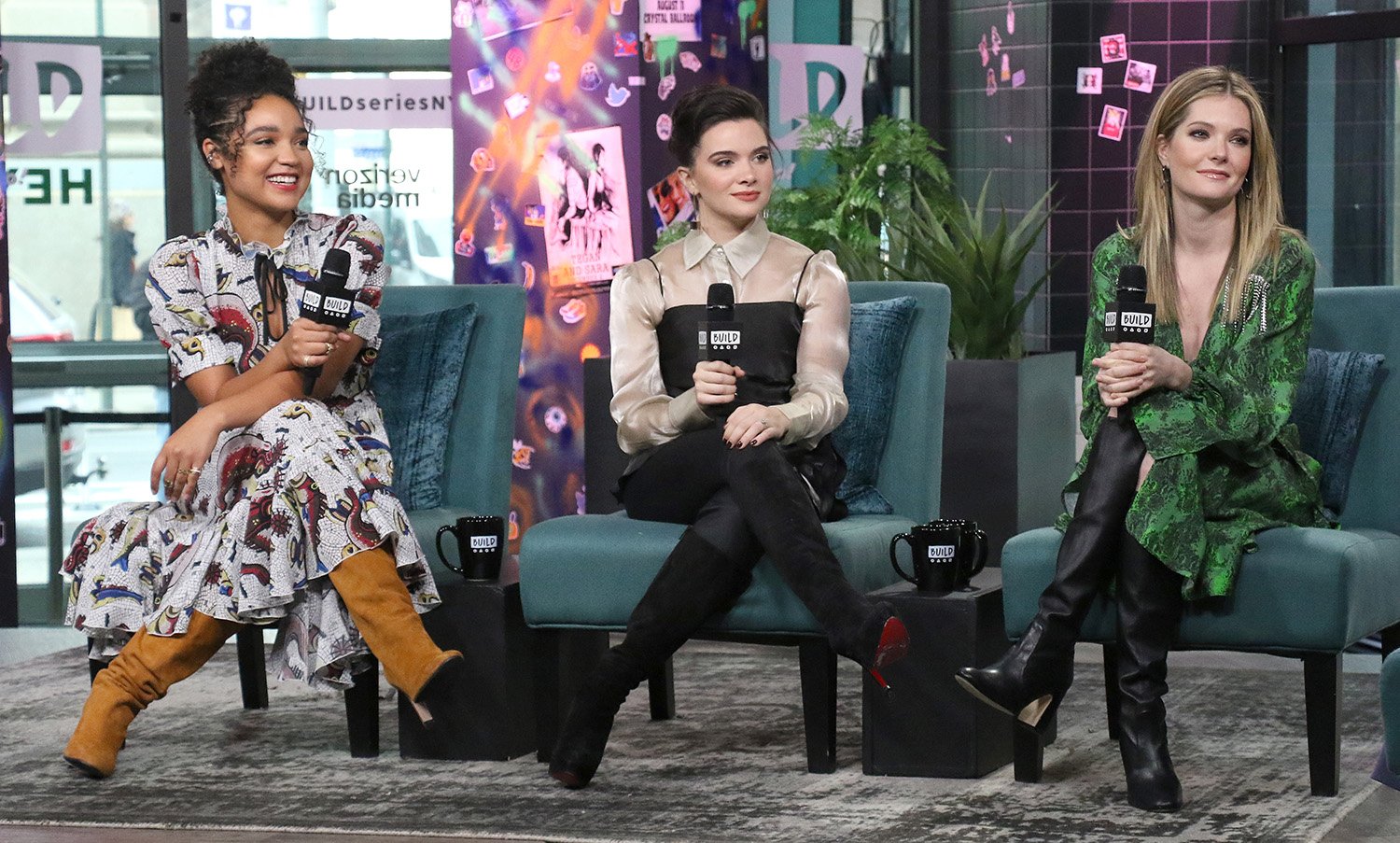 'The Bold Type' follows Scarlet magazine's staff
While The Bold Type does depict Scarlet magazine's operations as a whole, it zeroes in on three particular staff members and best friends: Jane Sloan, a writer (played by Katie Stevens); Kat Edison, the social media manager (Aisha Dee); and Sutton Brady, an assistant-turned-fashion-stylist (Meghann Fahy). Viewers also catch a glimpse at the lives of Scarlet Editor-in-Chief Jacqueline Carlyle (Melora Hardin), writer Alex Crawford (Matt Ward), assistant Andrew (Adam Capriolo), writer Sage (Stephanie Costa), and fashion department head Oliver Grayson (Stephen Conrad Moore).
In the last four seasons, fans of The Bold Type saw Scarlet magazine reach publishing milestones, endure the backlash from some of Jane's hard-hitting articles, nearly shut down entirely, and begin its transition to digital media. They also saw Jane's journey to finding her voice, Kat's journey to finding herself, and Sutton's journey to finding her true purpose at Scarlet magazine.
'The Bold Type' was inspired by a real magazine editor
The Bold Type's characters and plot lines are not entirely true, but the show is loosely inspired by the life of Cosmopolitan editor Joanna Coles and her time at the magazine. In a 2017 interview with Bustle, Coles, who also serves as The Bold Type's executive producer, revealed that she inspired not only Jacqueline's character but also Scarlet's writers. "The Bold Type is loosely inspired by 30 years I've had in the workplace," she said, adding that she met her closest friends at work in her early 20s.
Essentially, little pieces of Coles' life and experiences live in each character on The Bold Type. And, yes, even some of the wacky storylines are based on true events at Cosmopolitan, Coles told the New York Times. "Many of the incidents — including the incident in the second episode when someone gets a vaginal yoni egg, uh, stuck — are based on true incidents at the magazine," Coles revealed.
The magazine's story will soon come to a close
All things must come to an end, including The Bold Type. The comedy-drama has just entered its fifth and final season. With only six episodes, there's not much time left, but plenty of twists planned. According to ABC, the cast hopes that fans will see season 5 as a "love letter" to fans.
"You will feel satisfied, but not in that Disney fairy tale kind of way where it's just wrapped up," Moore said of The Bold Type. "I think it's satisfied in the way of, 'This is how life is.' Life is incomplete at times, life is hopeful."