'The Bold Type': It Turns Out Aisha Dee Agrees With Fans About Kat's 'Out of Character' Relationship
Aisha Dee is speaking out about her experience playing Kat on The Bold Type. In an Instagram post consisting of 10 images, Kat detailed her experience with microaggressions throughout her career and criticized the lack of diversity she has witnessed off camera on The Bold Type. Dee also called into question the same story line fans have been criticizing for weeks.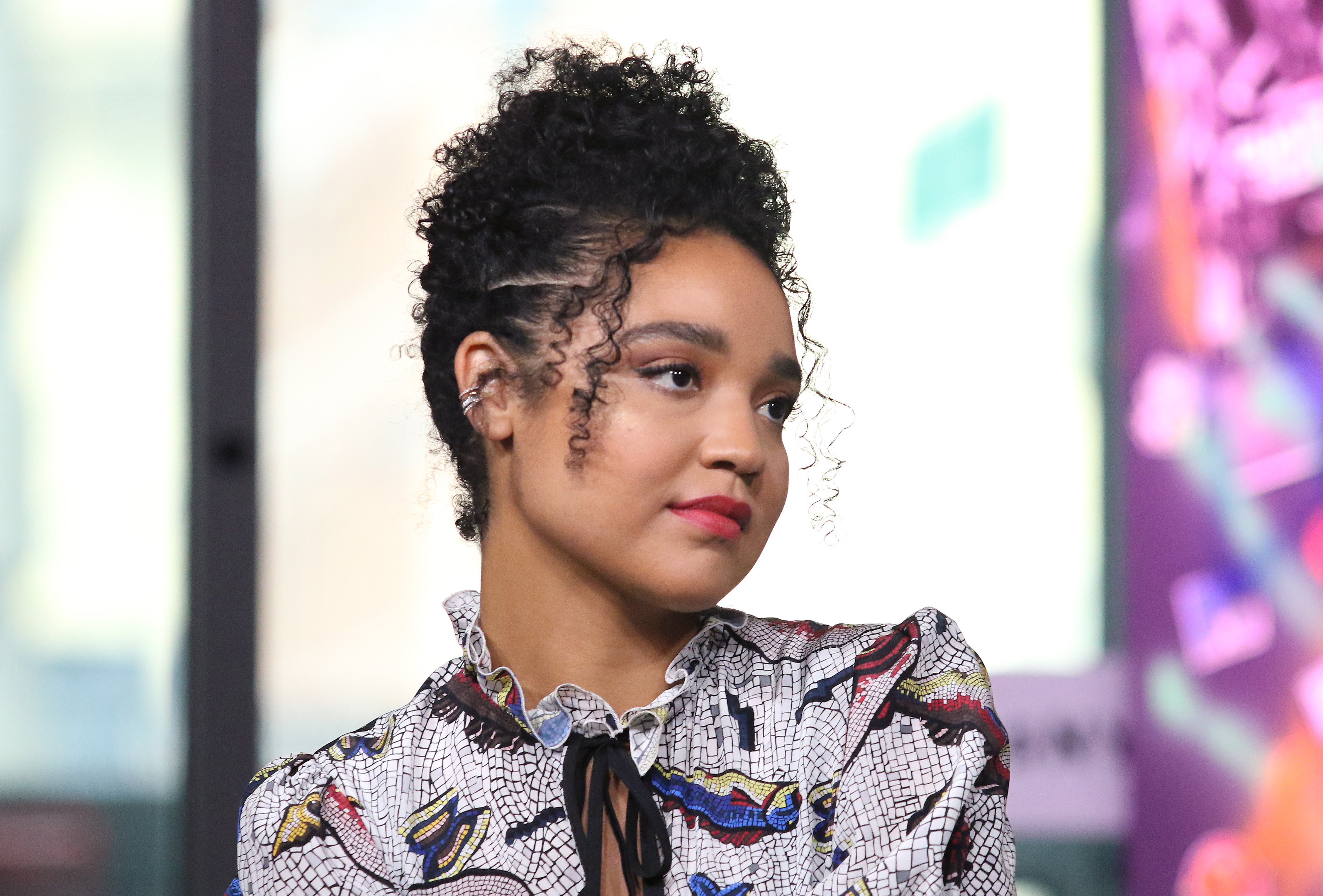 Fans have called out Kat's new relationship on 'The Bold Type'
For several weeks, fans of The Bold Type have been questioning Kat's story line in the latter half of Season 4. Some fans of the show stopped watching completely in protest of the season's direction.
Midway through the season, Kat illegally leaked the tax returns of a board member named RJ Safford to show that he donated to a political candidate who supports conversion therapy. She was fired from Scarlet magazine as a result, and RJ Safford was also let go from his position on the board.
To make ends meet, Kat starts working as a bartender at a club called The Belle, where RJ's daughter Eva happens to be a member. Over the past few episodes, Eva has become Kat's new love interest despite the fact she is conservative and fundamentally disagrees with Kat's progressive views.
RELATED: 'The Bold Type': A New Sneak Peek of Kat and Eva Has Some Fans Upset
"The messaging that Kat's arc is sending, especially in this moment, is that many of the things people are fighting against right now — white supremacy, the exploitation of working-class and poor people, transphobia and homophobia, and anti-immigrant rhetoric and policies to name a few — are merely differences of opinion, worth agreeing-to-disagree over in the name of romance. Yikes," Zeba Blay criticized in HuffPost.
Aisha Dee agrees with fans of 'The Bold Type'
In her new Instagram post, Dee referenced Kat's new relationship and explained that she did not agree with Kat's choices during filming.
In the photo, Dee wrote:
"The decision to have Kat enter into a relationship with a privileged conservative woman felt confusing and out of character. Despite my personal feelings about the choice, I tried my best to tell the story with honesty, even though the Kat I know and love would never make these choices. It was heartbreaking to watch Kat's story turn into a redemption story for someone else, someone who is complicit in the oppression of so many. Someone who's politics are actively harmful to her communities. 

"I'm critical because I care, because I've seen firsthand the incredible impact of this show, and I believe in its potential to be better. The Bold Type has done so much good, but it struggles to understand the intersections many of its characters live in.

The truth is, these issues are not exclusive to The Bold Type. The entertainment industry has operated this way since its inception." 
The actress also criticized the show's lack of diversity
In addition to criticizing the writing of her character, Dee also took a risk and called out the show for its lack of diversity behind the camera.
"It took two seasons to get a single BIPOC in the writers' room for The Bold Type. And even then, the responsibility to speak for the entire Black experience cannot and should not fall on one person.

We got to tell a story about a queer Black woman and a lesbian Muslim woman falling in love, but there have never been any queer Black or Muslim writers in the room.

In four seasons (48 episodes) we've had one Black woman direct two episodes."
After her post, Freeform, Universal TV, and producers of The Bold Type released their own statement, writing:
"We applaud Aisha for raising her hand and starting conversations around these important issues. We look forward to continuing that dialogue and enacting positive change. Our goal on The Bold Type is and has always been to tell entertaining, authentic stories that are representative of the world that Kat, Jane and Sutton live in—we can only do that if we listen."
The Season 4 finale of The Bold Type will air on July 16 on Freeform at 10 p.m. EST.