'The Bold Type': Ryan and Jane's Cheating Dilemma Doesn't Seem Over
In season 3 of The Bold Type, Ryan kissed another woman and confessed this to Jane. She decided to forgive him, and so far season 4 of The Bold Type has shown the two rebuilding their relationship. While it seemed like the two were in the clear, the show has hinted that Ryan might not have been completely honest with Jane.
[Spoiler Alert: This article contains spoilers for the most recent episode of The Bold Type.]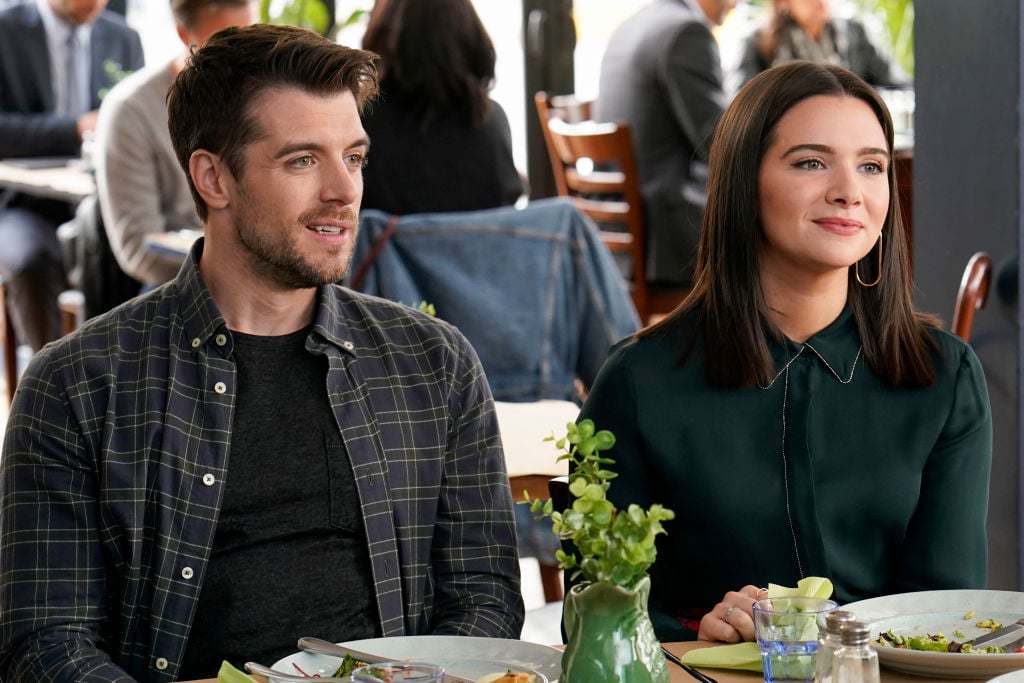 Katie Stevens wanted Jane and Ryan's story to be different
When the newest season premiered, Katie Stevens, who plays Jane, made it clear she wanted Jane to handle Ryan's cheating differently than viewers would expect.
"With Jane this season, she has a lot of things going on with her relationship with Ryan. I thought it was really important to tell the story of somebody who is confronted with infidelity and chooses to stay, because there's a lot of truth for a lot of people," Stevens told Entertainment Tonight.
She continued, "I wanted to tell that because I didn't want it to be the typical 'guy cheats on girl, girl wipes her hands clean of him,' because when you're in love with somebody, that becomes way more complicated. So we're telling the story of how people sometimes make mistakes and sometimes people can learn from it and deserve forgiveness. How do you come back?"
Stevens also acknowledged that Ryan and Jane would have a tough road ahead in season 4 of The Bold Type.
"I think that it's going to be hard. It's a constant journey with them. Anytime trust is broken between two people, especially when it is something so romantic, it's really hard to rebuild. But I think that it's really beautiful how you're going to see these two people really fight for that trust back, fight to be together again and get things back to the way that they were and come out the other end stronger because of it," she told ET.
Hints Ryan lied to Jane on 'The Bold Type'
In season 3 of The Bold Type, Ryan went on a book tour. He then told Jane that he kissed another woman, and that he regretted it immediately. Jane ultimately decides to forgive him.
At the start of season 4, the couple have trouble being intimate as Jane does not trust Ryan. She asks him to describe in detail what happened, which ends up helping her reconcile the situation. Once Jane feels comfortable in her decision to forgive Ryan, he gets in his own head.
In the fourth episode of the season, "Babes in Toyland" Jane must attend a sex party to research a piece. She invites Ryan, but his reluctance ends with her suggesting she should kiss someone else so they can be even. He doesn't deny this, and at the party she does kiss someone else.
Ryan shows up and urgently tells Jane they need to talk. Jane tells him she kissed someone else and now understands how he feels, so they can forget about it. The two end up having sex, and Ryan never tells Jane what he was so desperate to tell her. If we had to guess, it seemed like he might have been dishonest about what really happened with the other woman.
What happened on the most recent episode
Fast forward a few episodes, and Ryan and Jane seem super stable. Ryan is supportive of Jane's decision to have a double mastectomy, and is willing to meet her brother Evan. Except Evan is not so fond of Ryan since he cheated on Jane.
Ryan meets up with Evan at a bar so they can try and bond for Jane's sake. They end up hitting it off, but Ryan spots Evan kissing a woman even though Evan is supposedly married. Evan reveals that he is separated from his wife because his wife cheated, and Jane doesn't know. He asks Ryan to keep his secret until he's ready to tell Jane.
"Haven't you ever kept a secret to protect someone?" Evan asks.
Ryan looks visibly shaken, and admits "I have."
Later in the episode, Evan does tell Jane he is separated, and he tells her Ryan kept the secret for him. Jane realizes just how easy Ryan can lie, as she thought he told her everything about that night. This combined with Ryan's reaction to being asked if he's ever lied to protect someone clearly hint something bigger is coming.