'The Bold Type': Some Fans Are Done With the Show After the Most Recent Episode
It seems some fans are done with 'The Bold Type' while others are extremely frustrated with the direction of the show.
For some fans, The Bold Type has passed the point of no return. After the most recent episode of The Bold Type, social media was filled with fans confused by the direction of the show and fans who wanted to stop watching the show entirely.
[Spoiler Alert: This article contains spoilers for Season 4 Episode 15 of The Bold Type.]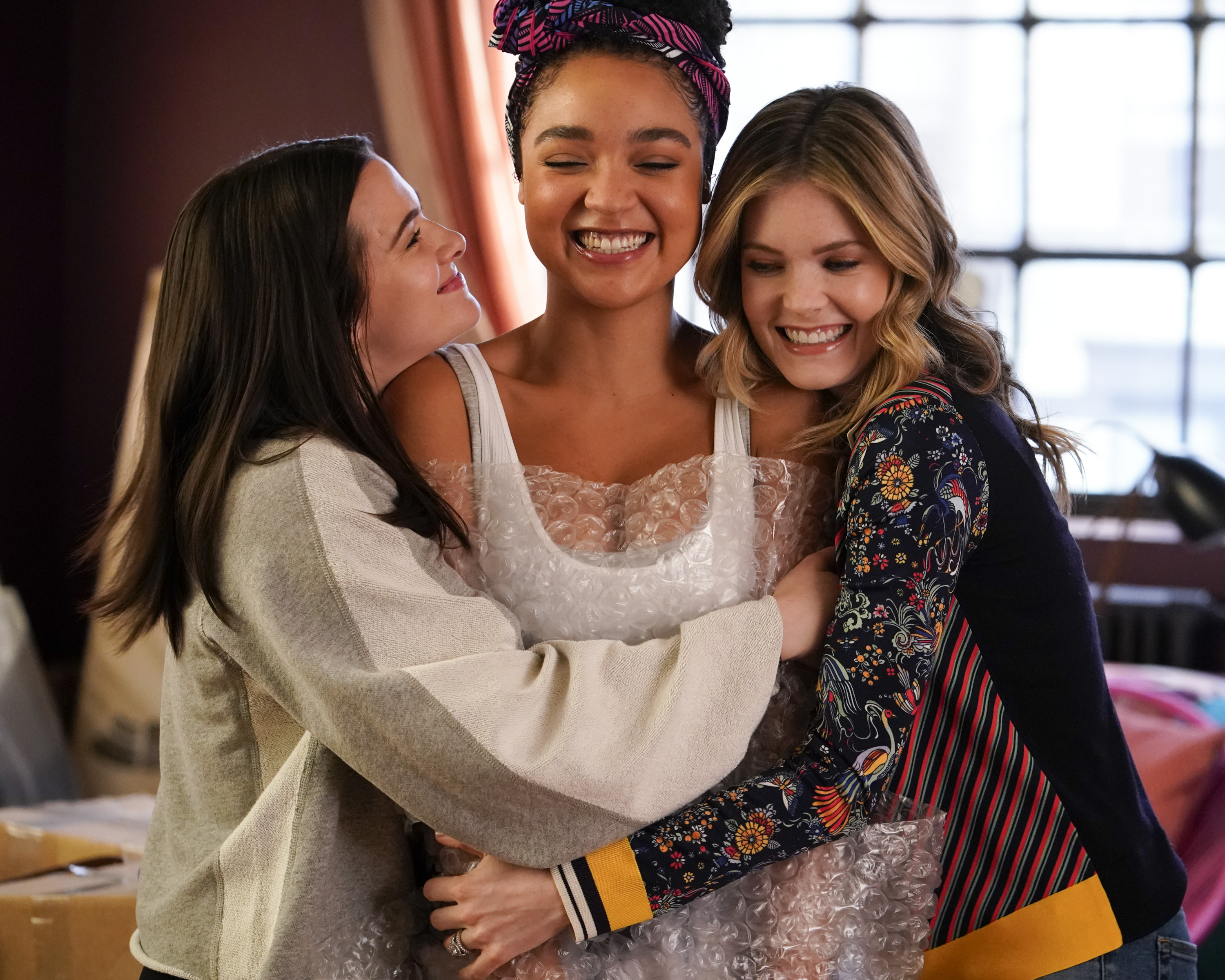 Catching up on the show
Discourse about the quality of the Freeform show began when it returned for the last few episodes of Season 4. After her honeymoon with Richard, Sutton discovered she was pregnant and she later suffered a miscarriage in Season 4 Episode 13, "Lost."
The miscarriage made her realize she does not want children, while it made Richard realize he wants to become a father right away. Season 4 Episode 14, "The Truth Will Set You Free," ended with Sutton telling an upset Richard that she does not want to have kids at all.
Kat begins working at The Belle, a club where Jane is a member, as a bartender. The job change came after she was fired from Scarlet magazine for illegally leaking the tax returns of RJ Safford, a board member, because he donated to a political candidate who supports conversion therapy.
RELATED: 'The Bold Type': Meghann Fahy Was A Soap Star Before Being Cast in one of the Freeform Drama's Lead Roles
It turns out RJ's daughter Eva is a member at The Belle. Despite her staunch conservative beliefs that Kat vehemently opposes, Kat begins to develop feelings for her.
What happened in the newest episode of 'The Bold Type'
In Season 4 Episode 15, "Love," the show explored five different love stories on the show: Richard and Sutton, Kat and Eva, Jane and Scott, Alex and Alicia, and Jacqueline and Ian. While few fans complained or majorly reacted to three of the five love stories, the direction of Kat and Sutton's story lines upset some fans.
After having a discussion about their future, Richard leaves Sutton. It was a move many fans of The Bold Type saw coming, but that did not make it less painful. After four seasons of their romance, it seems Sutton and Richard could be done for good.
Kat finds herself attracted to Eva, and the two have a photo shoot for the launch of Kat's podcast at The Belle. She later visits Eva's home to thank her for taking part in the first podcast episode, and she also tries to encourage Eva to use her voice among conservatives. The two kiss, but are interrupted when Sutton calls Kat.
Some fans want to stop watching 'The Bold Type'
"Love" is the second-to-last episode of Season 4, and the season finale will air on July 16. Still, some fans feel done with the show due to its direction. On social media, fans questioned the writers' decisions, as they found it frustrating that Sutton and Richard broke up and think Kat's attraction to Eva does not fit with her character.
"i hate literally everything about where the bold type is going i should just quit it," a fan tweeted.
"So you're really going to breakup Sutton and Richard and replace it with Kat and Ava. Thats not an equal replacement #TheBoldType," wrote a Twitter user.
"Why do I continue to watch The Bold Type, why," one fan tweeted.