'The Book of Boba Fett': Matt Berry Wasn't the Droid Fans Were Looking for, but They Loved His Episode 1 Cameo Anyway
The Book of Boba Fett debuted just ahead of the new year, and episode 1 brought with it the usual Easter Eggs and cameos Star Wars fans have come to expect. The Disney+ show's premiere even featured an appearance from Toast of London and What We Do in the Shadows star Matt Berry. Of course, the actor wasn't actually on-screen for his part — but fans are loving it all the same.
Matt Berry plays a droid in 'The Book of Boba Fett'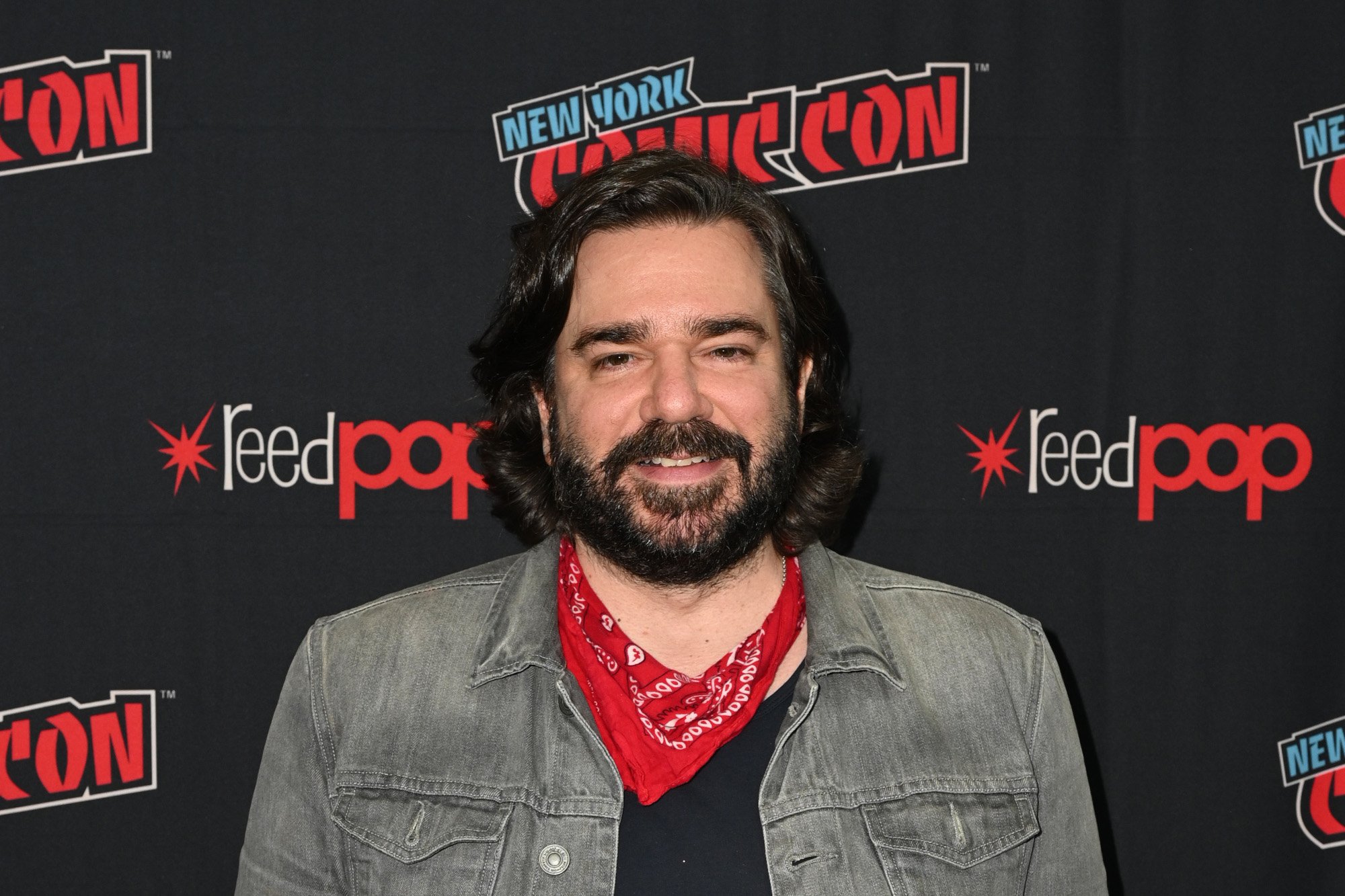 Matt Berry surprised viewers with a cameo during The Book of Boba Fett Episode 1, providing the voice of a droid advising Boba Fett (Temuera Morrison) in his new court.
According to Decider, Berry's character is dubbed UK2-B. He's a smelter droid just like Return of the Jedi's 8D8, who aided Jabba the Hutt with his torture when he reigned over Tattooine. (Inverse notes that the captions actually refer to him as 8D8, leaving questions about whether he's the same droid from Jabba's court.)
Whatever his name, Berry's droid suggests Boba take a similar approach to his rule. That's all viewers see of the character in episode 1. However, the brief appearance was enough to get them talking. And most fans expressed excitement about seeing the English actor in the Star Wars universe.
Fans loved Matt Berry's episode 1 cameo
Star Wars fans get excited any time a popular actor makes an appearance in one of Lucasfilm's projects, even if it's just to offer their voice. Following The Book of Boba Fett Episode 1's arrival, many took to Twitter and Reddit to share their excitement about Matt Berry's part in the show.
Naturally, plenty of memes combining Star Wars and Toast of London made the rounds. Additionally, some viewers wondered whether UK2-B might appear in later episodes of the Disney+ series. After all, The Mandalorian features multiple cameos from stars like Taika Waititi, Amy Sedaris, and Bill Burr. It stands to reason The Book of Boba Fett could follow a similar trend.
Could the actor appear beyond 'The Book of Boba Fett' Episode 1?
So, could viewers see Matt Berry's droid beyond The Book of Boba Fett Episode 1? There's no word on that just yet, but another appearance from UK2-B would make sense.
The first installment of the Disney+ show forces Boba Fett to grapple with how he'd like to rule and how the people of Tattooine expect him to. Although he doesn't agree with the droid's stance on torture, he may need to hear him out to achieve his ends.
So, even if UK2-B isn't as charming as R2-D2 or BB-8, he could become a permanent fixture in the series. During one of their discussions, Boba and Fennec Shand (Ming-Na Wen) mention that they're in need of a droid. Could they enlist UK2-B, even if they don't take him up on his talent for torture?
Only time will tell if Berry returns in a future episode of the series. In the meantime, The Book of Boba Fett Chapter 1 is currently streaming on Disney+.