'The Boys' Actor Antony Starr Thinks America 'Is Definitely in Need of Some Therapy'
'The Boys' actor Antony Starr has positive things to say about America, but he thinks the country has some healing to do.
The Boys has always satirized American politics, and the Prime Video series is capturing some of society's biggest cultural divides in season 3. Antony Starr is at the center of that commentary, with Homelander stirring discontent among his followers in The Boys' latest outing. The actor recently shared his own opinion of the political landscape in America. And although he loves the U.S., he believes it has some healing to do.
'The Boys' satirizes political divides through Homelander
While many superhero series strive to stay out of politics — or at least keep their commentary subtle — The Boys doesn't hold back when it comes to criticizing current affairs. Characters like Homelander make that easy to do. Antony Starr's hero spends most of The Boys wrapped in the American flag. But beneath his symbolic platitudes, something much darker stirs. Homelander's as corrupt as they come, proving that public figures can't always be trusted.
That's a message sent repeatedly throughout The Boys, but Homelander captures the divides such figures frequently create. While some of the character's supporters are committed to his messaging, other members of the public believe he's creating more problems than he's solving. And with the show's jabs at "cancel culture" and false media narratives, it's not hard to draw lines back to the real world.
The Prime Video series seems to be satirizing the political atmosphere in America — one that's mirrored in plenty of other countries as well. And Starr himself admitted the U.S. could use a little "therapy."
Antony Starr believes America is 'in need of some therapy'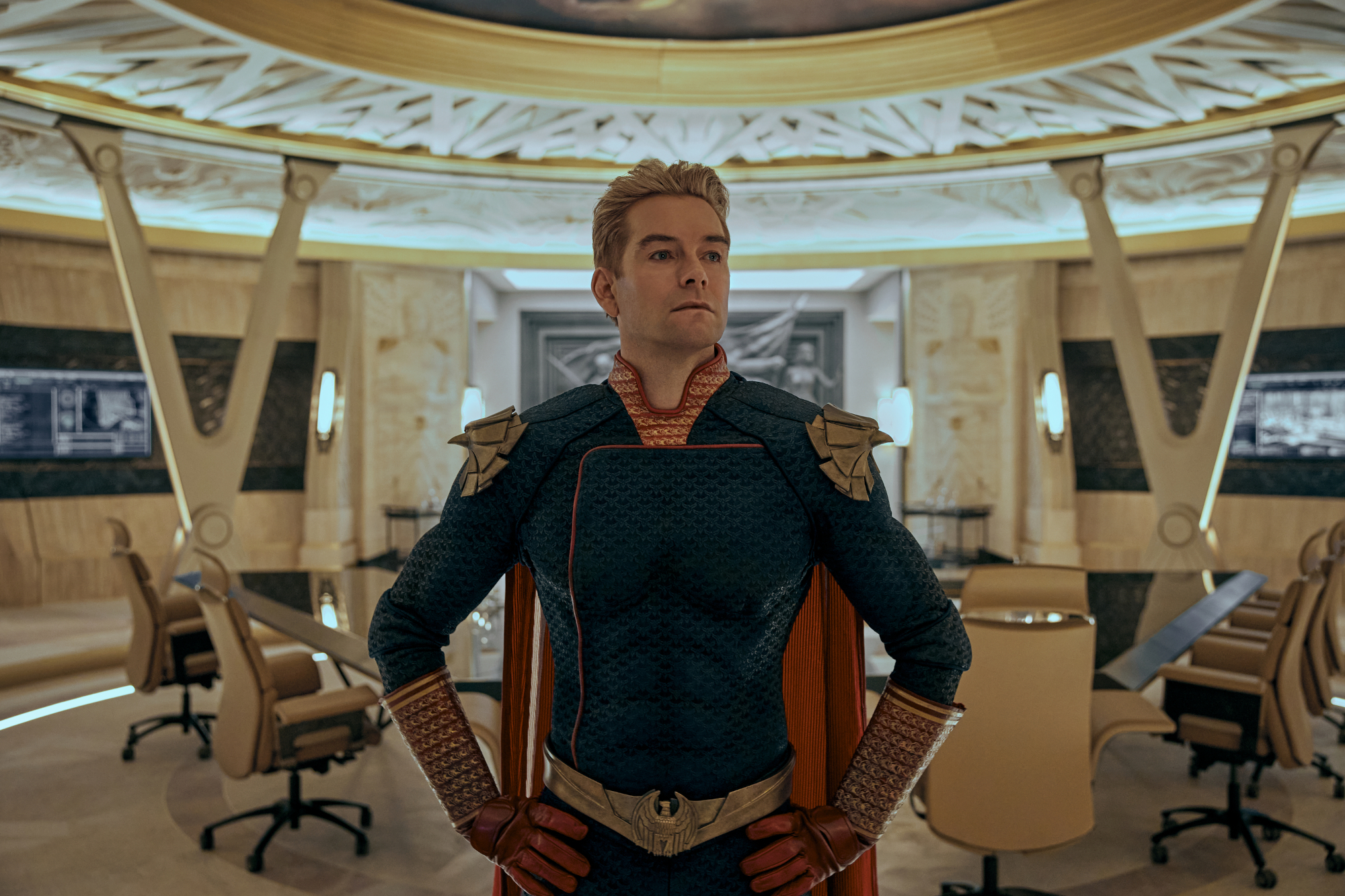 During an interview with The New York Times, Antony Starr spoke about his character on The Boys. And the conversation turned to the country the character strives to represent. Starr had positive things to say about the U.S., but he did admit it has healing to do.
"I love America," Starr told the outlet. "America's been very good to me, but the old girl is definitely in need of some therapy at the moment."
He didn't get into specifics, so fans will have to fill in the blanks for themselves. Of course, they could look to The Boys for examples of corruption that carries into the real world.
Of course, Starr doesn't think viewers need to approach the show from that angle. He believes it stands on its own as a drama — and honestly, we'd have to agree.
Antony Starr believes the Prime Video series 'can go as deep as you want'
The Boys can certainly be viewed as a political satire, but Antony Starr also believes it can be enjoyed in a more surface-level manner. As the Homelander actor told The New York Times, "I think you can go as deep as you want."
"You could take it at face value," Starr said. "Let it wash over you and go, aha — there's blood and gore and fun stuff, and enough drama to make it interesting."
The series definitely stands on its own, giving fans plenty to talk about beyond its political commentary. After all, the latest outing has already given us a sex toy fight sequence and a hilarious take on a certain Avengers: Endgame theory. (Yes, it's the one about Ant-Man and Thanos.) There are bound to be more ridiculous antics as the season continues.
New episodes of The Boys Season 3 drop every Friday on Prime Video.