'The Boys': All the 'Timeless' Stars You'll See In Season 2
As the thrilling second season of The Boys unfolds, fans are starting to see new characters emerge. And for these dynamic new roles, showrunner Eric Kripke recruited a few actors from one of his most beloved series. Here's a breakdown of all the Timeless stars you'll find in Season 2 of The Boys.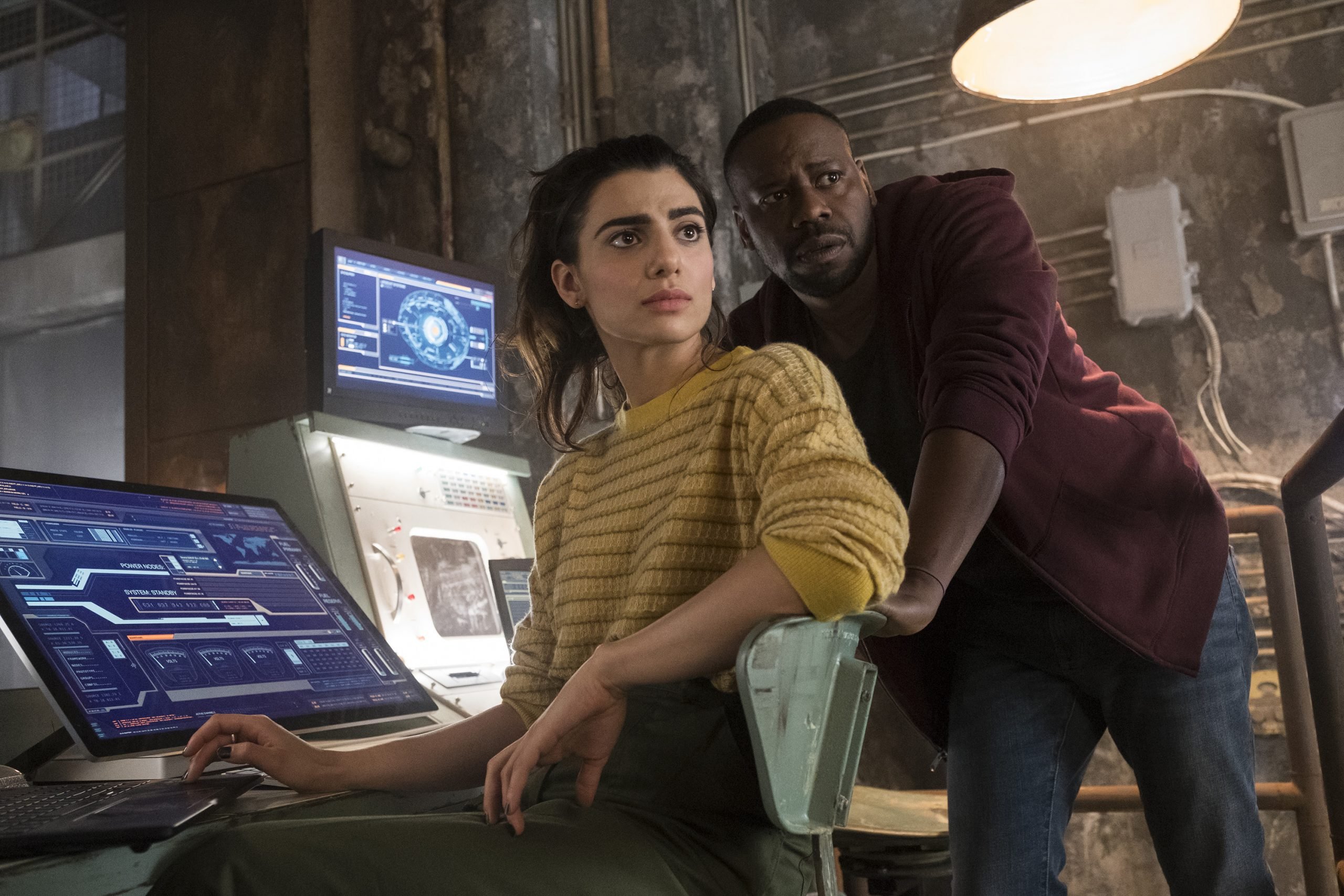 Claudia Doumit portrays Congresswoman Victoria Neuman on Season 2 of 'The Boys'
Australian actor Claudia Doumit joins the cast of The Boys as Congresswoman Victoria Neuman., a bold lawmaker who's holding Vought accountable for their use of Compound V. And in light of Homelander's (Antony Starr) murderous overseas rampages, Neuman wages an all-out political war against Vought and The Seven.
On Timeless, Doumit played Jiya Marri, Mason Industries techie in charge of programming the lifeboat. In Season 2, after forging a romance with Rufus (Malcolm Barrett), Jiya gets in the time machine to save him and winds up spending a few years in the 1800s. The series finale ends with Jiya and Rufus starting a new company together called Riya Industries.
Goran Visnjic joins 'The Boys' as Alastair Adana
Goran Visnjic makes his The Boys debut in Season 2, Episode, 5, "We Gotta Go Now." The actor plays Alastair Adana, the Chairman of the Church of the Collective. The church, which seems more like a cult, has recruited The Deep (Chace Crawford), and for reasons unknown, they are trying to get him back into The Seven.
Visnjic portrayed the Garcia Flynn, the time-traveling vigilante on Timeless. After stealing Mason Industries' mothership, Flynn travels back to important dates in time to alter history. But as seen in Season 2, his motivation is to stop Rittenhouse, the powerful cabal responsible for killing his wife and daughter. 
Malcolm Barrett stars as Seth Reed
Malcolm Barrett appeared in three episodes of Season 1 of The Boys and rejoins the cast in Season 2, Episode 5. The actor plays Seth Reed, a Vought public relations writer who once dated the Supe, Ice Princess. 
As told by Seth in Season 1, Ice Princess froze his penis off during sex. And because of this traumatic incident, Seth is now part of an emotional support group for people who've suffered at the hands of the Supes.
In Timeless, Barrett played Rufus Carlin, the Mason Industries engineer who pilots the mother ship. Rufus saved his team and got stuck in the past in the cliffhanger finale of Season 2. 
But when NBC canceled the series, fans fought to bring closure to his storyline with the hashtag #SaveRufus. The network agreed and wrapped the series with a two-hour series finale movie. 
'The Boys' showrunner Eric Kripke enjoys working with actors he knows
Kripke is known for bringing actors he's previously worked with to new projects. And in an interview with MTR Network, the showrunner revealed why he's chosen to work with his Timeless cast once again for The Boys. 
"To me it's like when I find actors I love who are both talented and, just as importantly, good people, I go back to them over and over again," said Kripke. "I have a lot of my Timeless cast this year – Claudia Doumit, Malcolm Barrett, Goran Visnjic. I love bringing back actors who I love to work with, and it makes it a lot more fun."
Hopefully, fans will get to see a lot more of these Timeless faces as Season 2 of The Boys continues. New episodes air Fridays on Amazon Prime Video.