'The Boys' Boss Reveals 'Supernatural' Influenced Soldier Boy's Big Entrance
Soldier Boy made his entrance during the latest episode of 'The Boys,' leaving quite an impact. According to showrunner Eric Kripke, his arrival was partly influenced by 'Supernatural.'
The Boys Season 3 is only halfway through its run on Prime Video, but it's already delivered a number of jaw-dropping moments. One of the most recent is Soldier Boy's (Jensen Ackles) arrival, which sees The Boys character emerging from a cryo-chamber after years of imprisonment.
It's a startling entrance, made more so by the fact that the Supe is completely naked. And according to showrunner Eric Kripke, Supernatural pushed him to think up such an attention-grabbing introduction.
[Warning: Spoilers ahead for The Boys Season 3 Episode 4, "Glorious Five Year Plan."]
Jensen Ackles makes a memorable entrance as Soldier Boy
The Boys Season 3 Episode 3 introduces Jensen Ackles' Soldier Boy through flashbacks, but the character makes his first present-day appearance in the following installment.
Episode 4 finds Billy Butcher (Karl Urban) and his team traveling to a Russian laboratory. They're searching for the weapon that took out Soldier Boy, but they wind up finding the Supe himself instead.
And Ackles' character certainly makes an interesting first impression, emerging from a cryo-chamber confused and completely naked. Startled by the sudden intrusion, he lets his power loose on the people who have freed him. Then he runs off, leaving destruction in his wake.
As far as introductions go, it makes an impact. And that's exactly what The Boys showrunner Eric Kripke was going for. He even looked to Supernatural's grandest entrance for inspiration.
'The Boys' boss explains how 'Supernatural' influenced Soldier Boy's arrival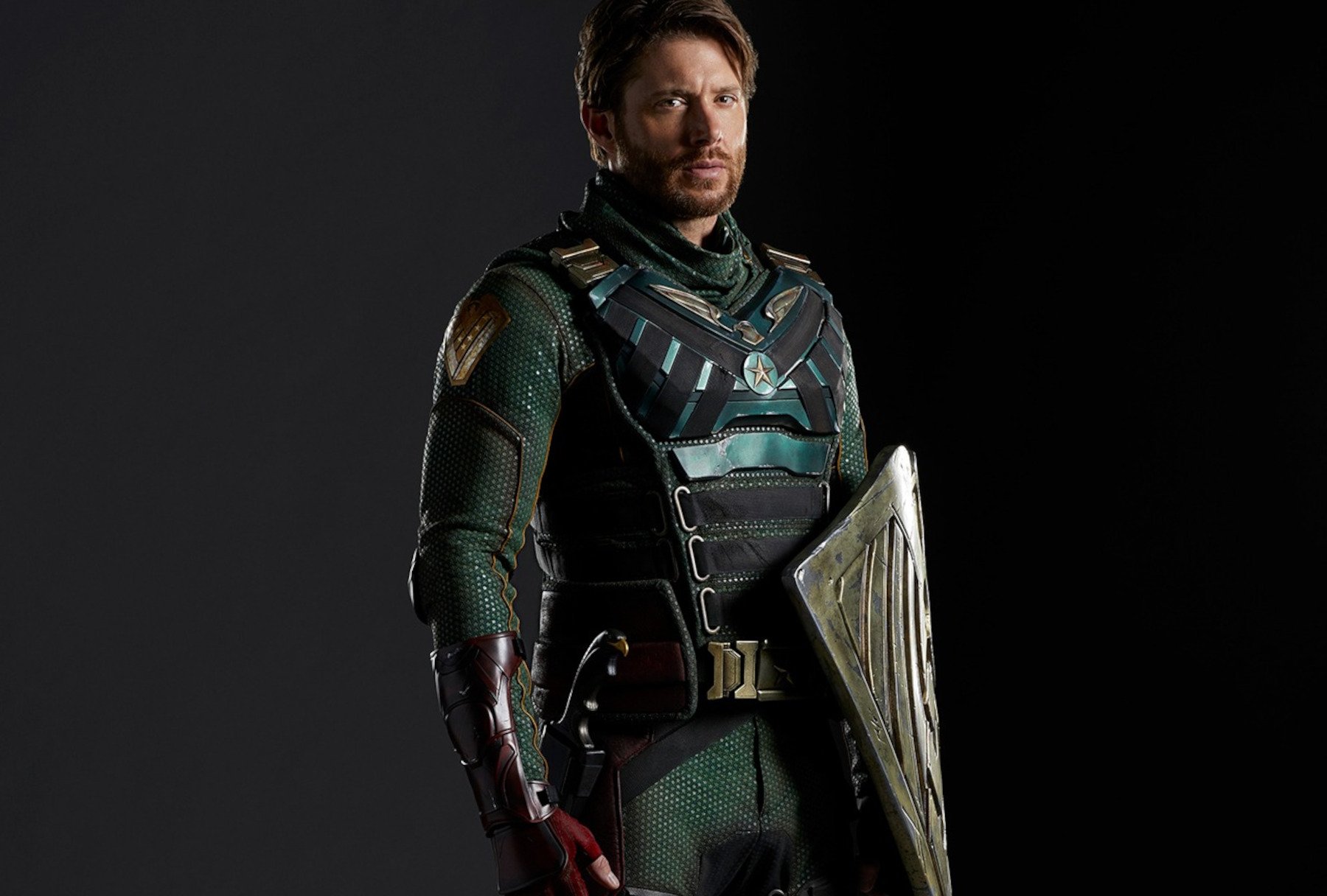 With Eric Kripke serving as the showrunner of Supernatural during its first five seasons, it's no surprise the CW series influences his present-day work.
During an interview with TVLine, Kripke admitted that he wanted Soldier Boy to have a big entrance — one on par with Castiel's (Misha Collins) introduction in Supernatural:
"We needed a huge reveal for him. Funny enough, I thought a little bit of Supernatural. I still think probably the best entrance I've ever done is Misha Collins' entrance [as Castiel]. That's an entrance! That is how you f***ing walk into a show! And so we thought a lot about we need something really grand [and] big, and this idea of like this massive thing, door, that opens, and he emerges through the steam, and he has this huge blast."
Although the two scenes don't immediately resemble one another, you can see similarities on second glance. Both leave the viewers wanting to know more about the character in question. Of course, Soldier Boy's proves a bit more explicit — but that's par for the course with The Boys.
Why 'The Boys' character was naked for his introduction
Castiel and Soldier Boy may have similar introductions in regard to their impact, but The Boys adds an extra layer of shock value. Jensen Ackles' character is naked for the entire scene. And Kripke explained the thought process behind that choice to TVLine, admitting it felt logical.
"All the characters in this show at some point or another have… simulated nudity," Kripke said. "It's just not realistic that you would be dressed while you're in some sort of gassed chamber [while] unconscious."
The other characters have certainly shown their share of skin. In fact, Hughie Campbell (Jack Quaid) winds up naked moments before Soldier Boy's discovery. And the Supe's lack of attire does make sense for his circumstances. Hopefully, he'll find some clothes before cropping up again.
We'll have wait for the next episode to see how Soldier Boy's first foray into the modern world goes. In the meantime, the first four episodes of The Boys Season 3 are currently streaming on Prime Video.