'The Boys' Cast Kept Mistaking Lube for Hand Sanitizer During 'Herogasm'
TL;DR:
The Boys cast and crew faced the challenge of filming "Herogasm" during COVID-19.
Showrunner Eric Kripke recalled actors mistaking lube for hand sanitizer.
Erin Moriarty said she mixed up the two, resulting in a hilarious reaction from the crew.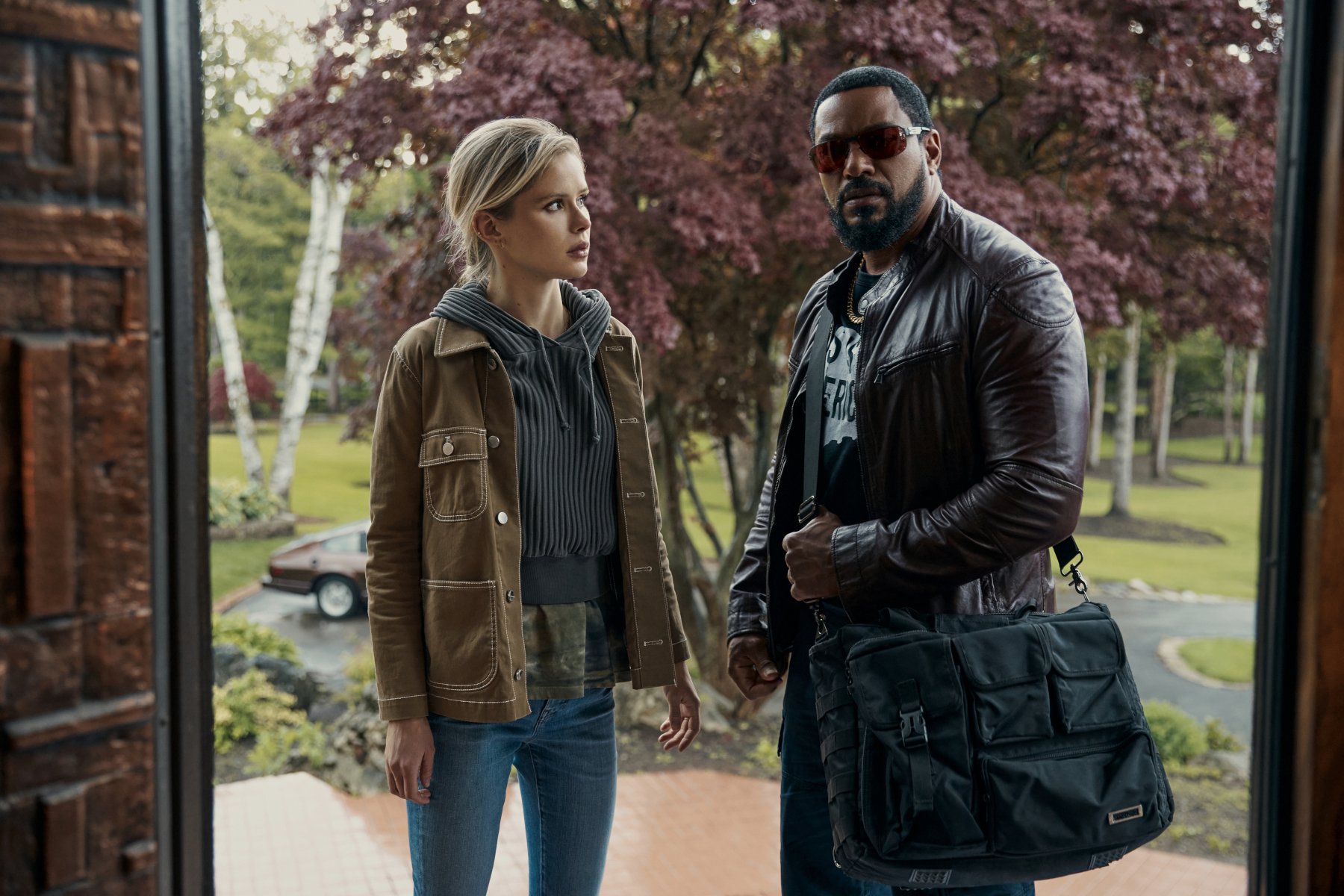 The Boys Season 3 features the show's long-awaited take on Herogasm, but bringing the Supe orgy to the small screen proved easier said than done. One major challenge the cast of The Boys faced was juggling COVID-19 restrictions with the nudity and sex simulation necessary to create Herogasm. And with hand sanitizer and lube scattered around the set, actors hilariously found themselves mixing up the two. As you can imagine, that created even more confusion.
'The Boys' faced challenges filming 'Herogasm' during COVID-19
Filming an episode of television as wild as The Boys Season 3's "Herogasm" will inevitably prove a challenge for the cast and crew. However, adding COVID-19 to the mix made production even more trying.
Showrunner Eric Kripke spoke to SYFY WIRE about the precautions they needed to take while filming. He called the regulations "f***ing nightmares." He also emphasized the difficulties of juggling such regulations with the intimacy required for Herogasm:
"When you have dozens of naked people simulating sex acts during COVID [while] also making sure that it's a completely locked down, professional, safe and appropriate set, is really scary and challenging. We had tons of intimacy coordinators and COVID safety officers and just making sure that it's a place where everyone can feel comfortable is really, really challenging."
Fortunately, the crew's efforts worked out for everyone. The Boys Season 3 dropped its "Herogasm" episode last week, and viewers would never know such struggles existed. However, Kripke recently recalled a hilarious effect of the COVID-19 restrictions: people mistaking lube for hand sanitizer on set.
The cast of 'The Boys' kept mistaking lube for hand sanitizer during the shoot
RELATED: 'The Boys': Antony Starr Plans to 'Fast-Forward Through' Season 3's Herogasm Episode
The combination of COVID-19 restrictions and "Herogasm" may have proved a logistical challenge for The Boys cast, but it did result in some comical mix-ups.
During an interview with Entertainment Weekly, Eric Kripke recalled that cast and crew members kept mistaking lube for hand sanitizer. There were huge containers of both placed around the set. And apparently, their similar appearance created some confusion:
"Dotted all over the set are these huge bottles of lube as set decoration, but also dotted around the set are huge bottles of hand sanitizer because of COVID. So literally every 10 minutes you would hear someone just yell 'oh s***!' because they thought they were sanitizing their hands, but they just got a huge gooping handful of lube."
In hindsight, that's a hilarious experience — though it must have been messy at the time. Erin Moriarty revealed she was one of the stars to make that mistake.
Erin Moriarty was 1 actor to have that experience during 'Herogasm'
Backing Eric Kripke's recollection of the cast's experience during "Herogasm," The Boys star Erin Moriarty admitted she was among the actors who got a handful of lube.
"I was walking around and touching all of these dildos and I go to use some hand sanitizer," Moriarty told EW. "I pressed the pump and the entire crew went, 'No! No! No! No! No! No!' That just symbolizes so, so much."
That certainly does sound befitting of The Boys, and it makes for a hilarious BTS tale. Of course, that chaos is reflected in Herogasm itself as well.
Watch Herogasm in The Boys Season 3 Episode 6, which is currently streaming on Prime Video.
RELATED: 'The Boys' Boss Chalks Homelander's Arc up to 'White-Male Victimization and Unchecked Ambition'